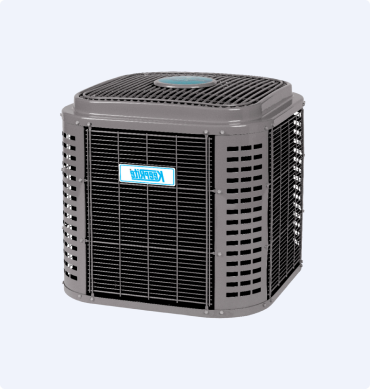 Air Conditioner Repair
Our team works around your schedule to make the repair service as convenient as possible. We are available 24/7 because we know that emergencies happen when you least expect it. Our qualified technicians undergo extensive training and have years of experience in diagnosing, repairing, and maintaining all brands and models of ACs.
It's our goal to give you top-notch service at an affordable price. We will always tell you the price upfront to give you total peace of mind. Our experts explain all your options before starting repairs so you can decide what's best for you. Each of our technicians passed in-depth hiring process checks and has the character and integrity to meet the highest standards.
Licensed & Insured
Fixed Prices
Always Meeting Deadlines

High-Qualified Technicians
What Ottawa HVAC Offers You
We've built our entire business around the idea that our customers deserve the best possible treatment, starting with trustworthy technicians. Here are the most common AC repair needs we see each week:
        Clogged or dirty air filter
        Dirty or imbalanced thermostat
        Leaking refrigerant
        Clogged drain line
        Faulty wiring
        Corroded, dirty, or frozen coils
If you aren't sure what's acting up, we will come to you, diagnose the problem, and make the repair the same day. Every one of our technicians is licensed, qualified, and receives regular training to stay up-to-date with the latest developments and products in the industry. Our team works 24 hours a day and 7 days a week.
get a thermostat as a gift
when buying 3 or more products
Get free Gift
Why People Choose Ottawa HVAC AC Repair Service
When you work with our team, you can trust that your AC and home will be treated with the utmost respect and care. From our friendly customer service to our skilled technicians, you can expect exceptional service from each team member you interact with.
We are available to assist you around the clock to maintain your comfort. 
All our technicians are background-checked and have achieved a great reputation.
We provide emergency AC repair in Ottawa and surrounding neighborhoods.
Our technicians wear face masks and protective gloves.
Surfaces are cleaned after every service appointment. 
Experienced, certified technicians arrive on time and get the job done right the first time.
Our trained specialists are friendly, knowledgeable, and genuinely love helping people.
Air Conditioner Repair Options
Modern air conditioning systems are very reliable, but they eventually suffer from mechanical problems as a natural consequence of wear and tear. Whether you need routine maintenance, emergency repair, or a total replacement of your AC, our team will do everything possible to ensure your peace of mind. We offer emergency repair and standard repair services. No matter the type of repairs you need, you can rely on us to get the job done.
We understand the urgency of getting your air conditioning unit repaired. Our experts have years of experience and continue to enhance their knowledge by learning new methods and standards to ensure exceptional services. Contact us now and we'll schedule a prompt appointment that works for you or dispatch an expert immediately in the case of an emergency.
Emergency Repair
Ottawa residents have trusted our team to repair air conditioning units throughout the area for more than three decades. We are in service to our clients whenever they may need us – we are available 24 hours a day, 7 days a week, and 365 days a year. Our experts can provide you with a thorough inspection of your problem, an explanation of the diagnosis and solution, and an upfront breakdown of the price.
How do we work?
Step 1. A friendly, honest, skilled technician comes to your location within an hour and a half.
Step 2. Repair options are discussed.
Step 3. In most cases, we can provide an estimate and repair immediately.
We repair air conditioning systems made by all industry manufacturers. Our technicians have a profound understanding of all possible AC malfunctions and get the job done conveniently at your location on your schedule. They travel in fully stocked vehicles with spare parts to ensure fast and reliable AC repair.
Standard Repair
Two things are a priority for us: providing you with excellent customer service and quality work. If your AC makes strange noises or just doesn't seem to be working correctly, you may want to call an expert look at it. We will explain the issue as well as solutions so you fully understand the matter at hand.
· Highly experienced, certified technicians.
· Parts and workmanship warranties.
· Upfront explanations and pricing, so you can decide which solution is best for you.
You can expect on-time and quality services from expert professionals. As experts within our industry, we ensure work is carried out in the most efficient way.
Customer reviews
Rating from:

I'm not the type of person who cares a lot about my own household equipment health. And that played a low-down trick with me. It turned out that in order to function correctly and long, the air conditioner should be served and maintained regularly. Of course, I haven't done that, and my mini-split got out of order. Thank God, my wife found the HVAC Ottawa website, so we decided to call them immediately. We needed a quick repair. The specialist arrived on the same day. He had all the necessary instruments and spare parts in his truck. Thus, the entire repair process didn't take long, and everything was ready on the same day. Kevin also offered us a good Protection Plan to overcome such incidents in the future. Really recommend this service to everyone! P.S. That you a lot, Kevin! You saved our day!
Rating from:

For me, these guys and ladies are absolute leaders! When it comes to water heating equipment, they know it inside and out! A few days ago, I decided to get read of my old channel water heater. I should admit that had to be done a long time ago. So I decided to find the nearest shop. Luckily, Google Maps hinted me to HVAC Ottawa. The guys helped me find a powerful and not expensive tankless water heater. Plus, they removed the old one and set up a new model for free. That blew my socks off!
Rating from:

I've never thought that to find just a good HVAC service in Ottawa would be so hard. I've tried several options, but they, to tell the truth, failed. Thank my partner, she found HVAC Ottawa (some colleague recommended it to her). And now we use only their services. Now, our equipment runs like clockwork! Definitely recommend!
Rating from:

How can I characterize HVAC Ottawa? Maybe, the best words will be high quality at low prices. I use their services regularly for different purposes - to clean filters, repair my furnace and so on. A humidifier was my recent purchase, and this device is pretty good as everything else here. Five stars for keeping service high!
Brands