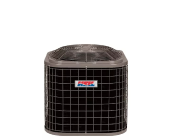 Central Air Conditioning
<!–(figmeta)eyJmaWxlS2V5IjoiUDdreVZwcWczMVZndGp4VmhNVmZXbiIsInBhc3RlSUQiOjYwMTM3MDI5MCwiZGF0YVR5cGUiOiJzY2VuZSJ9Cg==(/figmeta)–><!–(figma)ZmlnLWtpd2kDAAAAFh8AALV7e5gj2VXfvSWpH9Ozs7MPPzHGGGOMATM7u95dG2MslUqt6pZUtVUl9cxiLFdL1d21o5aESuqZXowxjvMivDEmMcExDgFjiHk/Y8wjJBBi3o4J4BBjDCEJgXz58uXLH/kjv9+99dL02P+x37d9zzn31Lnnnnvuueeeq3mb7EZJEh5Hwfk8EuLKnmP3hn5Q9wKB/3pO0xqa7Xpv1/KByr5veSXcUNxWrwm44tu7vXoHUNUPbnYsADUFDH2LsjYUr5I89Pdtd+hZHafOLzd7TmC3bg79ttPvNId9d9erN/n9VgoOm06P+HaGe1bLs/w2SJd80+pZQ5Dd9vCpvuXdBHGnTPQst0Pi5abdaqG9r34nTqD6DcCCHbI+GsEEIHlWvTl0eopdKOTAswOOLHuzceSehEkENhNdgUXNwdR1BgqUB/F0HE+PvdWEPD2n97TlOegQTlP1U4K28QPotEASTcfsd60erSPNem9Q9wEZu57TdwFUWl69S75qw3E6Vr03dFzLqwe20wOxNrDMwPEAbdCmaDc7thK7ZXU6tusT3PbAhMVSq3HJs3b7nbo3dJ3OzV0lZAdD9ZpWE0Yq+C4H1g2qdJ/fsU0Srvg3uw2HK3u/3cNgPUW92phE03EXsxLiIbfu+8OgDXG7XBX4jddVviCbdW/f4lhGt98JbL0WFaoKTRp9j11V0+k4OVbr2LvtQH2z4cPWClKTwxdNp7lrAd/Sn2ToNlbB69Qp+5LvtIKhkgFsp133mjmmfMDyLD2D+6wbZqfva3teafdJu9+vB/3cyFfVKAAe6PS7ds/x7YBDPOiG8XSpF3PTdzo2F1jA3Zo2VhOjUVVQZE5iq+yB1QVIEszN1QCtktPA1HXUbqra3bqaWQ0etmcD2LBPsUv9UTiJtNGxzTwrMJW9WzanJ1t2Rw0S2GolK9bRUTRKFa3avR42r9+uN50DdIqm57gFKlsO/AML2GsOG50+9TIadXN/nVQJojtLU22DDcezd22940XfhWuilR3nQAFQIdA6+HCEztCsu3TuaoENW45nqq1To9BmNJotwmU8m+KbbINgZCwrzAlYYrr2vlU4mdFbnR5Gi/40Xib4xqtzGsK1b1gdH4CERggDtIthzqbJclFaNCwm6IL9Sl3ZrTMeGBgjNWnFN+tqAtUWJDaH+otaiijuDX+5mN2K6pP4eIoPcmECu8RWAUw6/SAFDc1shnNIyeaHqajVlv5T/bpHklH3POdAuRAnUdGo9VTf7iDmeMraVS1qbxZz2C4ilBq1YQ0sdstMqtGYzSZROHXmUWbZar+nPRs64jMf2x6w9PuNwKsr2LihHF4ttJpZe7aIn51Nl+EEn3esFplKhoMTqK1l7PV9RHFbrWjx9SBaLGP4LGmOi67Spw0nCJwuIKM7WyWRuVokswUWp2m16ogV6BCm5/hwUdsDLK2bFn0W6wrMwCGkhnLrmApihwnfAF51VbyooTHtDqCNAbbAbNGNFwtKz30L+0+tr1QAtiPChNXbDbj4RjNMTvQuM0wEU5BE4RpS7UTtSVW3twuS2HMtttIfsDHcJo+ainVnPlss7/a+iunABFA6czGREQ7sphpfZoS2lZm3E57PVsvdRTzWQqraIUvmLBQ0tH9Wim/ccLmMFlN0gct2lW8hYKnAJdVirZYzL0riZyE6N5FSR1km10PmEBz6fBL5UTopGNzznTQcBFad6ypN+IReYZzXOJ17JsNnJbC6ruPV1VkNZ9ZiYKVllJvoQlQFKLOYiKHD0S29PrmybcSjp2E2pYHEcRDYMC9gza28EewXzKZtpZnM2QpKLFLe2qflzS1dqfcDHvKYBT7fWyXL+Ogc6Kf90q2b1hAbVScZFfWZr6xuqNACIpIK337aGgbOMA3rMM0UTowdrK2Txw94vuXB5kPmacBl31MzbiBwo62YHUflAVWb0wpLIi47vSE8W7GJegtihoHdtRCvgMuug0RvqOZgaFh3VPBVm0ct4KruwOlBtprGVOKyAS4Xk6CTIbdTqm41vTp3xjb69q2b2WeXgA4cnWbsBItwmsSFji9AHEW2EQwRmxBR0zNZNG0f3jGwAMoWskG0BlIVpIUtz+liE6sQVSmRshhVLdF0NKqVKHk42nD7flvTUmGbBSWTtVWQtKjtgpBLusTsUNNSSTsFJZN0uSBpSfcVhFzSFa0olgFMmbD714iZvKtrVC3ygTVaLvVBNVJKTYU+VKZlMh8uE7XI55RJucTnYova5pB9wJ6H4x7pfr2Hnavy6OdbYYIkWa/vFu4DZr9hm+gQFJQhEqlWCTV4GupMCV/Qt/OuKvnWKDX97RptQ8ehHN/0R4vZZNKMF3pXQU7qpp8himCKasfrb7Ell9xQ0RhbeBmh37rhIlLqHWxCAs9ThcndPkKZNBJcMjAY4E0hJzMcigpEcjLBwSSrC7Et5DH+GIf4Uwnxp6rPLnx8B5g8xx/DAwncBeE2/lRO8KeqJPnL2RwfjAiLQMj5TO8pMBjdcLmI7wi5cXrtGnB5eu0RNMbptetoKqePkFg9fYTE2ukjJG644QJR2Z6OI3xnHK/isfBKQneyNAydZ+FkFeEbuVIp2fOF0YKVeuFpJGTlKDyNJ+fglwkDPgADQpbJaBHPl8Aq5B2EizjEJ6vTaBGPWvHxagHTIsSntwkBT7DVgSudTlPdLgGrYdY/9efhCH629q2L3MHBeqaHlAzqjTQBv4eAFheXEyxLQHqOe5OCcdrCw9T6lr82w3kC/yo+wQZQKblEM8wQw7WQHlP1CgjDHGN2ZtZVxK6BhMnuAtwoyXczu5fVQvaGv0jicAQDUPr4yshYnJzLhk8r75fIB1WEbUXhUhn4z6WLjBxdwrzuKpZUC8N0fdIr1AatUhBtLb3bbvh2j4nOpuM1e2i36i2P/dvNnooGl3r9LlXawQWsjvYyjhxO6b6mbq+0dXs/kny2V+t1lfc9YOr2Qc9U7UO+xh/2BuqK+BxuTLTP9Q9UFeB5pn/A9vlYHNJfYJpd6v1CXx/Tn9W2fdJfxIMV7Wc7Xo/6vZhGQfs5OGC4lC9pBuru8LmtTp3zeGl31+MJ+Xk+fA3ty/Zx3KL9/BZSI7Qvb+v2C9p63FcEGv/Cp3T7Sle3X8TkGO0Xd1oN4l/iuKp9lReo9ktd/f01d79HOz3SQfhAex0t9XzUCzrEH0NL/NX1hjdA+3i9MSD+BFrq/eRAy3nNAAqhfW2jc8D1+TK05HsdWvJ9eX2/zXm83txTSf9XmC21Ed5gugqvm32PfA2ctcRNBDe2zZaWb7Vw8UPbQnsd7S7aR9G2MSzHs9FS/l5bzwej7VKfTtvZo98gPVKZTc/GSY7W2XOfeBKtu+c+STlP7bmvuYbW23OvPYbW7+x1+V3QcUzy93GscF0GXavJu/EBWupxo7vfJf1mr6Mym6d7/f0A7VciHaFeb0Tro/2qAQyO9k2uH5A+REv6m719j3jouW22h16/wXUf+V2X/ONA6xEFPZXgHmGZuH7HA1QN0J4MdH880PN+ZrCv/OXWwAs8tBO019Ge+j4irxBTtMRnaB9FO0f7GNqvRvtqtAu0j6NN0D6BdomWdlqhfQ3aM99HzBbiNlrKu4OW8s7RUt6zaCnva9BS3lvQUt7XoqW8t6KlvK9DS3lvk75/nQK/XpoDpeHbCVDk3yFAme8gQKF/lwCl/j0CFPv3CVDuPyBAwf+QACV/AwCl6j8iQMnfSICSv4kAJX8zAUr+FgKU/K0EKPnbCFDytxOg5O8gQMnvBKB0/k4ClPwuApT8XQQo+R8ToOR/QoCS302Akr+bACX/UwKU/D0EKPk9AB6l5H9GgJLfS4CSv5cAJb+PACX/cwKU/H0EKPlfEKDk7ydAyT9AgJLfD+AxSv5BApT8AQKU/EMEKPmHCVDyvyRAyR8kQMk/QoCSf5QAJf8YAUr+cQCvpuSfIEDJP0mAkn+KACX/NAFK/hkClPyzBCj55whQ8s8ToOR/RYCSPwTgcUr+BQKU/GEClPyLBCj5lwhQ8i8ToORfIUDJ/5oAJf8qAUr+NwQo+d8CeIKSf40AJf86AUr+dwQo+TcIUPK/J0DJHyFAyb9JgJJ/iwAl/zYBSv4dAE9S8u8SoOTfI0DJv0+Akj9KgJL/AwFK/hgBSv4DApT8HwlQ8h8SoOQ/AqBC1B8ToOSPE6Dk/0SAkv+EACX/ZwKU/AkClPynBCj5kwQo+c8IUPKn5N1VA6RWSxzX4pqQWYplMKfshvM5kxxpHC1mp0zLljP8NRqT2aGQ8vB8GSWiInW5QhgVlK9PiE+ZkSH/GofLUPFuIvuKJ7ghmkwa6+NncI8VcmvJsZHOJSfheHY7AWicxMcnuByfIL1DwjiOlmE8AVSNoHLCXAKJ4xkuzxHKDYA3ltGpKj7prs2z+BB3vBHhLVVD1cOmLxDCuPS3O+QIidEixNy2xfbhgjKnGBnYJaWMMB5Qdr4i5IiGQPZszJhILplnV87iJD5EUiVFFU1a+r4sagkS7kQ8LTcge5oczRan4o1iM1ZGvyO2FBCcIEmeUnPk7eEUNNwcbPaAcFUTkNYh68TSbIoHgJdrvVfFpcUM9wywQJOdhB0ALh8p85lUNl21Z8V9c86lpXrEW8SV6HT2TGxCiot6IYy4Ke9ngtiFIZtwAGHUbkXnAg5zBGonnkbtiJaBeIOUZnwcQW4FGTwwnVZORZXIgWasIVlFBUkL2xmdhEydo0UCF5M5pj60mxzeSAg7Z9EChakoCGFMhABZmahqlSqGDGBiFJkn0CbB8SJrx5Pz+UmCc0VujPNCcYJTRW7qzwYYECTYbouq5bN7m5TbR+Fkcog6SwsdiTiUl06wygsIv9WY3cEA75Byp10iCaN6iELQOBE3cJdZTDCR7OJTOcn4kNfV8DKTaimMTXijTs0HQt6Ox0veyAz23QRQIZAbtkqsnoxwsQK2eRQvkqWZWQpTqMG7yvjGLqcvjI3R7PQ0hGLpri2uYQOhrQqtsJmPMFFlRwx1UXg4Pks3xEYzt6UwjAUulpiylIUkQ98/lSWNyplCetHy9mxxK1NhCn8PJxhsrEbMFLm4vIxYKENiGpLGTIQnpX9+ejibpOIThWBcBDINZ0ISCjBwq+Tm8un8LcwGGxSGzcRmwdAw1ELJOWjIKFAawtyhnBLoRUcRrrOYvLF9FE+ifXg+vDRRnWpkA0PSkdohYiVupVTVhahUfIIERFazyFqbxAgui3PqEMz81SFvs4dgI0EsJddrPptimfVAm6vp0YSV2Cl4yhK34qSfdUVjRJhtrbWZfd8NE6xeaqhRRtVS5Xx1OImTEwjjuNQ2mAVReNoptOMgxt2DpM9D8F0V9h4UpbB3dJRES6xmZRGO4xVjZLWIfzU0efzbSOaLKByDYzNgAFQOaU+PZlgKJXdPyPEq9TJsCReRbMaOZnQWj7IyelZ/YYKu6vjSxJVJXSINRUNJhld34BX9oZcFRF5y9cemeTBUh7K8axDsaCLI8bDYqZtCa0zRHsOO8VGMrYHVxlda5nsQ5Ol9CC5uuscCCsC7IzRR12yBMlhWM5OE8x6DWFY5q6BuhHlknNUUzZlrKSHj3+jWe311OdlMFWggdB0vGJDsooqLUfJZs8iLZ2tdz2VFLn1ykhcE6DnkX+LyZTeH2RvnRfb6fB4hcKj9YhzmZCXl+2HKgmRmjtMLcRYrGyoulKrrA9z9VXlDoCiYPtJK/0AVHAy2/FGAYsCbm+egIKJL6hYO+MXSx7kOz06EsZWsjo5QvYLHq+NRDfAqgUpXnigtRCU5O+Y26fEgxSICRaJET/0g/BaYs1oy+vLEQj92KGyKY8GZojglxSY4WrPFKPLVExu23a0E5K1Ul8FuKkwYdmvYs6y03lfvHNRv+gBkR51GfHJBiFlSw+tChvzFgYHYku+gynR16mPvwU6JwDmS7jekMomm+vRSROjjFbbrIsU2R6mZt+bcxXjPeUxs7yJCYX0q6SAyF5WfWS4iAhbwdlz8QGFLYK+vnSV4AEHYDqgx61faQdL3ZBS7PGefFCP9bUDFwju6KhVUURpAVQ1QLX1P2tCxS8krBVx9LqQhC55WirJZjCYDTI6ZcQkxp4SU9BO8DRblL3xTxO+0JNuITuB8sA/kKT/igmAKeFUZHrQt7I+23WkOnRbe3diN6hqK7PonFrK+GOVjhniynB7Xp8cwFHJRhLoSasR4i1l4WVSs+Ors6CAjwLerRQx95DhO5pPwXPngDvJsjSqXg7buZHUcT9PR5gqB3fCZTu7xwS09LVf1edEkXE1HJ/f44BTZKzYCQGwCtZoAK/yhCQ78KTqMv1FnLZxAtUF4jJV+9fwEWYvYEIYCNPHxOVYgq/O+SVRKqGZ4YknXuCRUINWkJ6ehmmCNrSa9pnDxjRTUHa9FwfuWOnU2NaTJX1bk11spqDtehy/zI2Y7R3Tnl48Qc5YALilAE1+fcJMMkB2j1aSvQFjIM/LLOaI73zCG82FrwNtwLsn7SqhmqIfqTZSTg9pXCkx3N4roZ02Z5XBy918gambzFJEE/VfZalIzUjHFXA9AD1ykanaLX9qJo8MXOB9cI2imVjG8o60Jwz50gaiZd5H7lV354TKuWdqlTPI5Gay7bHhIeLwI5yd0EqzGtnjuXSTNuJdTs6L8tnje3TTNus+9Z3N/qSQPjM9fp2i2zmmMVerEaMDyAjQppru7iYrd6e1kW7ywjGuW3hJ7McBRegtjg+WzyrhmcU7y3z1gMSBCHTAvFC+6F11/4gLDQHXcVqfiReKzS6hmeEpTzHAuXixenCO609O4+lXHS8TnFJju9qmiktXOFRAvEy+5B1l/EOQ9g+w3GC8Xn3uBqJn7pJuIBuJh8dIM1l0DoqWLwnPF561TNNvB4d0/NnmpeNndNM164ywduzAgDPv5F6ma/SYi/cQlnoi3ypcXmO5+GsywlCaB4QvKuGb5Su6Q9Pb1ZvGKAtPdb6Rn97CxcQv+wgzWXV+lpsrI+3YpXpkhuu9NkUqfE1QX5RelsO4ZIvqOcZSpn5zAo8QrxRffRdKMb9a73c9ynB+W8kvWSZov5Mh1FYAS7EDxuHjVOkWzHeKUmensI0FtUH5pCdccI32H4yRQgBXXClT3j9WJi9NlUzySgrojKoKImSYh1+8iacYjrs9uNDuNlotzFB/lo2WC5jnWS5QRyfXYOknznWD3p7/zeJ2Ic0R3PqPwNH5gD98q45plokhuOOYBDpbTMq5ZpjwXEfbVXXGWIbpvnqizndZBJVp8dYHq/sURyzVdhOFmnKhgj7CcXCBq5uVCL9SshaglBapTOaoZzvTCN6ChNmr2PbhvK8VNUBHq1PYVbxB3FHEPVR/+5qQhzhOdRSkti8TrnVI8Gyea6uqbIsVC6tcAyj8oX0ffMsYT6FnWwwnzAv61ZfaBTuBw+r+VOyZ9njSRhcymHd4AOEGM8XVrvVD/znIVIl0qON6mCk8pC+Y8WkQMFbi4lrm+vszVhi9gFyFWlFneXmZxFlhjhDyJh4sS2Z/glI/GT0eLGbreUe7qpQ+/+tF5jOeNi52pd4kjFKUu9rZwgFB1cYKXkFI3QnwinkHxqkTLM9kJ3kjodpjCj0v5DRKRL71DM4/DTvTwZDLHxVRdZ30ch8u84xuLjsJt1F7E9vwmiQCIZCacMInAbL9Zzs5UPQVns15EJeRb0vJHM4Lp8RaPkbGq3ypZDkISiUN3Nu9ER1i9IjvAXvq2NQaP0fQujm8vOBqz5XJ2eg8p33E3z70EvbNgKnpi5hh4yMZkuJ++826eAEfPOsu7aC1uMcwwgS8i4oQ4Cbi/vktq34b/6soK9i9spzz/XRIBHqzpqqjKxrslXpIKWoAFQJnj3SVSs6h4fLeMwvxHLx3UIGBnXFeKX5/08MA0Ukr7p7PZkoUcfPZeGU9P4FYs5U58HYuxXO/JyL4KmEXH+7KOAHusIP9ARrZUeCk63p93qKOr6PjBrIPnRkH+QEYu6dPiz02oBvp/TsZJ3gWbfg9w3ZlRvlcmhJQdflrixUyh6373i3KV1ahghnJQ+j45wZkIG6V78M14YMOXsKSjb7wD1CTg4GlY+qF0SX2OUVrOn5c4ZUtdRaD8WYmntjhZj5EflJGyG41aT1AAIAD6j4DTnx0hDYJWqSiQfxTk3mzan49xZKcifixVEy4H/xgpbvQKFxt+VNBwGmAKPyFR4oAjnsSTMdRqxmcIDaxN/WTJuVwEvGhxhgcCysUQP0VBU6wiOpV5WzBwQeKvAnfEz9D/dbRIq2LvlZh0ooTkl+cPSZhIRQ6ohW8DsIs2ngGL4YP4NEJaAR/9UJmzGwLB/2pH/YIEkvWUNsOH5TjCgTVVOG4vWDAkKfjgl0rVJJ27IZf7ZXlPn2vknPC7X5Fhenf/sMQrI6y1fnR1VA40SB2jhvfHKWaKYwOomtwHJJ4iZ2dKkSwsq473SRx7aQdv4UsIzhiwVL+W9RXq2MWc8Q6MZ8wLHPWipPZ+iedNdSSkuu3glXMJ9+pjcTtrWm/i2VNf/DkjTFl+BG99xwh2Y2fqBC39Q55EzOVv5vSjo7WO3yotoH8yW03G/inOkrp6eqKb/rZMmE/o7OL1eDpVaHGrSNMmrOHv6i4op/L1ouP3dMeBev1oit/XqE61gX9UmQNBRdVtPDy4zvVew+qyjvCxDFfx5g/gwGk0JvsOHmHjxLwOTf8w44vGg9RAO3iQ1QbiQuXlkl+V8o8hBurDLRf+as6tnEYpRqY6j0sGXuYPH9fqplkW9iMn1cRzbi4gSSV8GgF/IvPXISiLV99b0XmwiI+PsYE/JsUnoL/Pnb8LT5iD/0+LDVlynATv2PKT8myGHWqdYfbuCd4saZ8/g7egNNn/NAHyU1p/d4EVXZzn+v/5Glktr4030gQZ41/ornTGpa7Xi/+SdjEOpZ9Cbf7U8C91T7rqnlrbbfFf16j6LAf5v0m6OrM1ptWNCBNA8EHIxETxAPTf9VdqFDW8H02OkNr+VZqTdGDKBKFB/g8yppZzcYrD9c4HLJchz6Pxf13Kv5bcOx2khmrpf0OKv5H+Z/gIFcl5SoRtdfENb5bSCMpiDLzVJUs4ZE3Iw9UEmgdYLvERyUIgEwtEBWS80Vk0AYt65kM2yN9DoqrbKD4QFcdrWp4uF/d7BSLtXhNvAYCKl5GSN0ABXb/DCMhifgfj6o4Eu01W4kRZU4Xcav69pXiNjbiQE4CMMC5LpLV4jdnkHaVwXVl34eo9vLJWxJXiYNjIdakrkcLQ5TfFluevpZAUgBUplFFQylqsJVDVgqcYsKTFPaMbC/3paajEtFhMzyj6fNxidJrcM9RvXzwyLhUDXjiOd7S+LcQh9qO6eDk1YlMfvKK2b91sOHWPHgB32O85B6hP81fDKEyrdyF5o+HcwKuOBdhw/cfQVPwDOzDbQ1f99rK6XyyNwZIx3/jxmCBhVUVNx/ooFrcNpXVcMgz9oK3uHFgCYxBHtxnT4GijcHoWJsyvkIzjrMJjsJBzpCMTzPAMfJiaofBmxKmzuFjRH+1qaVX1D3koSv9bnlcIqfuV0M5spEwIgxolMva8XgY+vd+4W6I5iUe3BB4vxzgF8eANP+X32tb5EkljitmDP01ncPrplNAItDFwIOrVFbIy01A6gjyZLZP5bJmiRnI7nKdw5e6PdUiozTSWcn0mAfNsG9jF9kr7qulnDcSdOUpCS3uMK5qowdYJ9hdSGMQW2NI4xD7zcSuOWPXHcOnoifgU3nSD3AuL+4QwWo53kDqXZ+HRzacXSdzTVKBy8fWhCru4L2GEjRm2ixrsL/CoN41u54hxQccmdawAymYDCuYSJ23NaU970e27poBJjXPl/hJ7cV0Bl68Q8G7+JtTGQ6BSu95wPA1K0+l27UAjxvqn+9H5EcstfBdRUv4KE4DNj6EAb47GEgEiWYancyDpM1F6ZOKTw/VZZYa1EdfvwNmMRPHnroT3GD22zu7hBygmLDOjaoVw4Al5kezDDrjK/jUsqoWmSiTifyKIl5WsKg9H/lfslVof0UXLEcaDa/+KIA1hOoJPaQi8/4zSAkAVse840rGtxu2rtvkfwf6napd+HG8xSbb3cBhvzQ4x0BnUEptyexwxevS0zEtYPSyo2osJ8hy5o6eR7b9EfEJKRPj13ZKIT0p5H4ZaQNsdcUXZJeNJ/QXOc/8a3b3HjsHnnri6zFgy8U3uRmyCB+bAioVJxP+S8kEfCuPoxxPDU6sINUa+P+JEwOx6aaRAbQBpKtaZBG3fpBstQ8gIhSEP8S6KVDGaMJWmB8DeXRgfNhXGw9QQ/ijLy2FABQVUpoVEXCFklTbI8P8tZU3JFmdyI0HOE05SK2+GI+RKiaiKrYR3HT9SlWj0bGd4wGGfFJcy3ERqioVR5NeKnTksyaO1Ji4rMNV8wB+FAUXeyi0DgVf0wG54PpmFYxDuT9bsFUPR/yPl1dJEctP8X7xSHUHSAIkXpo75Pqik24lLA4eTybmzWibxOLKmowk8BCeh2qRSPKQYXZgQwc4TDzfjoyPzZMVzaaM0FPxP6v2MR8qxfj3toRu2hHur40F9X9VwaqSaxuxEeQ5mhwE3OEI2S6M6hZBsDKyLXmOsAwZJFUnE/8OOJNrAGa64qv8ftTYAAO18d3hU1dfunjmQ0HtTEIcqglRBhMw5EwQUsaH4w4YlQCBRCJiEpoADgRCVpqAISpGOIiAgSEkICEjvUqVKBymC0vW+75pz4sq9z/fc+8/9/vp8Ht2b855V99prrb3PiM/nN5YpdGLZqsw8Rdo0fqdvux7vdnm4frsuqW/3aZfwTLvOLyWZkqaU8eXJ4zPGb/L48rbo3rFnt/ikVBPly/eBMSa/KWZKGOMzwspUMnn8edvEdYkP1P/3jUIc8I8MRX0kKMl5gwGbN23y/uWD3mBUf08ecvKBU+G8LybEB5oFXoyP6xZo1qNH18S4pI7xgRfie8QlJgeSZUgJxHXtGuiQHJfUKSXQvTOedk5O7BKfHJfaPTnloUBiUseuPTslJnUJdOreLT4lNbFjAG8GErv16J6c6pLVCTzX02MXSI3vmJCU2BGSwDk5PtA1sWN8Ukp8pwhZUkrPZMxTuwd6JHfvldgpHmTQqkPX+EBKfHIvvBvo3D05kJKKt2vHde2eFC90HXomdk2tnZiEt5V2dQKPx/cOxHl2ReTFpQQgMDU5riuldOveKT45CUp0FiQV7tAs6gTawkDITujeoweNpPDO3bt3CsT3ik/uG+gU1zeQmJJ0PDwuNdCxe1Kv+KRE8H4o0Ds+kBQPO+ICvfEG5KTEdY7v2hd6d4cKianx3VICPZNSE6FDQnxf0QvkKVj4TnUCLyZ2wzvibKCB+JSUeOrQOyE+KdC3e08o+G7PRFBoRfEHeheSExI7JpC6d0JfeRuq9+zaiexT4zqmBnqmQP/kQHcsSEpct/jatMD1LCRD3P//aEDcRhs3cgtmGDMw3ZiMSAh/bI5elSgeZopVKGyKSCiXTjMmUMaUNfcMBHIv4fKmgrnPX9HcbwLYEZVNFVPNVPf5jL/f+HHjvH/5osX/YFf5zAOmBvhk+x78Twd4vqd5OrFLQqqJ/KF25A81ff89Dvif7fA/20FFg8njbYK80T6Tdu1ua39GdtR7VmKfs9XzMGaj8R+T10S9iSow+NaAIf6M2AZtLTzMVvCbUUtQI8yQfisb+DPMLx2swX//s1LhS3xRo/2RF6aAga+PNcSYNuqF0f6oq3whPevN/FBg+jt8QUu46o/ahrrBF5qBw5cJFnQup17YZkXNyhN5oS84fFWFL2gRs/JEXc1j8C92qhhqGaIB2Dag1+hyxufzDzKjYjTiixpwo20VFD9/msluphG/S2MByTiiESuq35wrO1FU/YNNRjGN5IkaUKN+K9IMNuu7aiSvS2OADBuukShXjh9IhT0aiXaRvP4hJlxCI/miBsz4Eq6IAlK5sUbyRw2oenApNRhiWvfUSAFXgzxA5gzRSEFX62ggmxdqpFDUgFsDakaQdYc0UthF8vnTzVFLI0Wi+i+rmNf48gMpXFgjRaP6tXjrJO1JN1+U1kgx154CQM4+oJHi7voUBJIQ1EiJqP5Ogb30W7q5/rRGSrp+s4DMf0sjpVwfFAJyLEEjpaMGhN8ORrhV/kAjZVxu0UAOfqqRsq4PaM++mRop59pDHzy4TCP3uD4oDGTRao3cG9X/15sDIlrX2q6R8q7WpGm/TyMVXBpqveukRu5TWg+7qZGKOVoPDbeI1sj9OVoPNd2KaSSQo/XQ8IJSGqnkalAENEnlNVI5qv+0lotpz1BTqYpGqrj2UIMmD2ikqqtBPtB0qKeRam5UAQnfaKiR6i5COSObaOQBV05R0My0NVLD9QHsMdVbaeRB1x7qduxZjdR0dSsAmgIva6SWG6PFQPNkB4085Mqhd3Lng9rKO++naqSOq3VxcBvdRyN1owacuf2g8ZUAUjhNI/Wi+lePGhjhtvNDjdR3ucHS8LnhGmngWuoHzYwxGnnYjR3KGTRRIw1dOeBmnpiukUYuN8RO2D9HI4+4sVMSNK3ma6Rx1IDH3qomGoTH5dolj7oaUE6vNRpp4srh+tTfpJGm7vqUAs2ruzUSE9V/xZPDxKOmzUGNBF2PUs7GkxqxXTlYufCQCxpx3JUrDeTRaxoJRfU7sPW6rEJ4xg2NxLqrAO+YlXc00sz1TgFUvEFGI4+5UVUQ5XZKXo00dzNfPhTBtfk10sLdC2VAU7yQRlq63IqBpl5xjTzuxiiKsulRRiNP/Ktb9qflNNLK5VbSnxFecJ9GnnTX1II9BytrpLXrA2gQPl1VI0+5GhSHnOo1NfK0uz5RQDrW1cgzbp3zA6mRqwI+68ZOEdhTNqiR59yVKwUNLoc00saNEPgg/E5zjTzv+gCrEDuipUZecFcBlpoFT2qkrWtpXtBkPaWRF90YhUfDL7TRyH9cj8I7scn/0Ug71zuQE/7+VY285MqB1tmZ7TXysqs1/BY++oZGXnH9Fg1kemeNvOrK4SqceEcjr7mrUBhIpXc10t7dJfToB6kaed31KLW+1Vsjb7haF/VLs+k9ftMVXxgt2vbnNPKWKySvP81MLqmRuBx3ppkaMzTSIcedg02xahrp6MopAiRPX410csOjLJCvFmskPmdjDzaFDmiks2tMOSDbb2mkS9QAcUAZtE41G2kkwdWtMJAab2gk0bWUzVuZXLq97cohTZ8PNfKOS+MH0nmaRrq6G4HN275NGunm+oCN5c4/NZLkepSNS9PCGunuhhSbkLWlNdLD1YCNS7CKRt51tS4FpFstjSS74cHG5ZUmGklxtWbDV+IZjaS6G84H5OvXNdLT9Sjbx0CyRnq5CO2ZlK6R3q49lFNzpEb6uHJIs3SSRvq6NGz4WszSyHuu36jBZ8s08r6rQREgpbZppJ8bb/Tbe4c10t/1G+V8e0ojA1w5XIU7NzTygbsKLKZNLI2Efa5LUZdMmcIaGuhzJbGtqlNcQ4N8bi1hzcq94GmgEj8UBFWBezU0GFTiPKhhXqisoSGeGmigwnUe0lA6INdJ6CIf0dBQMBQvkWElR0MZoBKG7LvuPqGhDwFJhNPkfi9o6CMoLyazgxjTTkMfg0q8Cw1N5psaGgZINKSsO4kaGg4oR9b7qRoa4cmCD9HLaWgkIPEhZe3vp6FRYCiy4I1wuaEa+sTzRhlAm0Zo6FOPir1MwXEaGg2qnNhYN0lDY0Dl+dBMna2hzwB5doUrLdLQ51Be7GKv1fRHDY2FLNnZbLbqrdTQF2AodQQMzTcbNDTOYxgNWau3aGg8qEQN2tVsn4a+hCyxC7LCdw5r6CtQiax7APU6q6EJoAoMOR9ZlAp/aGgi1JBFoTc6/KWhSWAoaqDhiO2Rq3JNBiQ+ZK17I6+GvgZDsYul8+1oDU2BGqI8GIbXF9DQVI8hG7zFRTU0DVTursww/hIamg5ZojzajuyqpTQ0AwwlsIuCamk5Dc0EJHZBVuyN+zQ0y5NFDZsHNDQbVKIhTM6uX01D30ANMZn9l/OAhr4FQ4leMiybqx7M8RjSUXnraeg7UImj7gHDzx7W0FxA7lJmmDONNTQPaog30LhlF2iqofmgcnNURriOo6HvPTVoV4XmGloAhmJXCch6sKWGFoKhHIvQOsV+3EpDi8BQ4hB2xa5/RkM/gErsgixT/XkNLfZkFfHzPq2B93wJSMSBpfwDTfYFDf0ISPZdXvRPgV80tBQ6yOqzTSrXX0PLAEnSYJ+UUUxDywFJYNwLqF8nDa2ArK/WBChrsAkM11AmqERWPkCd9mgoC1QSTsUBlbutoZWgEi8VQEOS+oCGsgGJhuxvkttoaBUgd7GGmBO9NbTacyA7nMczNPQTqERDyjozR0NrAImsYoBO5fLhWkDiDco6+o+G1nmyiqImV8qnoZ89qjKAKt6nofWARBa7jAn1NbQBDCV0ebdWo6mGNno+ZEf1n+Ya2gRIAuBeQMFcjtoMSNaLsuJf1dAWTxYbl8sdNLTV05D9Sfdc7t0GKjGZbcjkDzS0HbIkqtnZlc0VGzvAUNarBKDtkzW0E1Syg8jwlbka2gVIGFL57cs1tBtqiPIlAb22RkO/QJacQ6nG3/s0tAeQqEFZSy5oaK8ni41XnVsa2gcqCRuUvHAoSkP7QSWeZxlqVFhDB0AlgY3iFZ5XVkMHQSWyUOXNOxU19Csg2eZlAVWsrqFDMNk9igw1w2pq6DAgWZTykDWtjoaOQI1kuwC9MTT8d2MNHQUk3qgAhgebaegYoK2bYRdlbX9OQ8c9WWyizrTV0G+gEkehlJvir2voBCDZDoDCI7to6KQHoRE1RZI1dArekJhnvZ7WS0OnoYYEANQw597T0BkwFDXQX4VLDNbQWUAS2GhfzQsjNHQOstzSgCupzzV0HlTiKK5Xr1zRewFUsl501IOzNPQ7NMxxVLM5GroIhqIhYsO8/YOGLoGhxAbVqLZCQ5dBJWpQln+dhq5oWfdu1NAfoBJZVL75Lg1dhawc5f86oKFrHkM4KlzkiIb+BJXnKNPutIb+gizRkJ5vcEVD1wGJ57GJTPJtDd0AQ9lEKJSmoU9DNwGJN9jYfJJHQ7fAUOxC92Kq59fQbVBJ2KC8xr5bUEN3PLt4bdE/14a9CypRA6U8fKOYhv6GLNnLYBhuVEZD/3gMcd+S3aychsJ+98IFDLOjAhoaCEgY4s4nu3k1DQ0CJNsBLYpJq6mhNEDiXjgq9t26Ghrsdx2F6yWzrYGGhoBKPA/lsy/mygDpfld5+vB2Ew0NBUPxIfqr2MeDGsoAlWw9tkOJjoY+BJUkcygfu6mZhj6CGqI81AgvfVxDH4OhqMFVXttKQ8NAJavMlvLVZzQ0HLLc6M0IP/y8hkZ4DLHK2aG2GhoJKlllH6Bl7TQ0CrLEUVA+fOA1DX0CyFM+e/1bGvrUk1VYGrYp3vPRECQr4kfDdnSuhsZ43Er400yYoZsDfQYqcWBhQOt7auhzQMIwP6DwMQ2NhQ6yIiXRX10ooaEvIMuthoNNn3gNjQMkahQG1H6RhsZ7stjmPXpOQ1+CSlakFNqhrHs09BWoxLfFAX3eSEMTQCUBz1usAW9qaCKoRFZZQI/11tAk2OWWvCHmVoaGJgMSt98HqP04DX0NWU0X5aOjhpgRWRqaAipxFDvAads0NBVUsvoFAU25oaFp0NDNeOnmaCENTQeV+JCd0riAhmZAlmjI65+NNTQ0EwwldHmfVe9RDc0CQ1GjOKB5T2toNiDxIT/sTY3T0DeAJGkQmtxLQ996EJuoCR9raA40dL2BbnOMhr4DlajB/mrmLA3NBSQRRZNbZ2poHhiKyWzz3l+rofkwWQKbduXZpaHvwVDsYld2gwUlB1oAKokNyur+p4YWalmT72poEahcWbjnyauhHzxZhIowyedAiz0INwDhjHs1tASQ+JCFMrqahn701EA1DN//oIaWgkpiAxcR5k4DDS2DhnJ6BZWZEqOh5R4VeoPwgJYaWgEq8UZFUE3IFRuZgGQpoWG4yn80lOVpCLtM8BUNrYQssYttw7KOGsoGJNucsn7rqqFVWlZiTw2t9mShYTOD+mroJ0BChT4k/HN/Da0BQ9kObBveG6KhtVBD4vB+QL1GamgdGMquREcR/mq0hn4GQ0lE1PDT8RpaDyrREI2N+XaihjaAShgyNv6YoaGNUENigxp2/V5DmwCJhlzlOcs1tBkMc1b5hTUa2gIqWWUyrLNVQ1sBCUP6MGmfhrZBefEhGIYX/qqh7aDyGJpRpzS0A5AwpKO2XdbQTmgojsIXTXP9uoZ2QZabe4ea+Dsa2g1IfFgB1dAxGvoFsuTggBoa2yRaQ3sAiYaooeEHCmlor8cQ3Uv2w0U0tA9UojwYhtuW1NB+QMIQUKT1yoEOeBD6K1PvPg0dBCQxDzViu1fW0K+eGuhDwu9X1dAhUMl2AFV20Vzb/LBHBW+YCrU0dARU4g0yLJMrAxwFJAwrguE3j2joGBZFVhmyzMWmGjruyUJjE3srqKHfQCVLiW4ztmeshk5AlkQvGMYuaKmhkx5D9FfhrCc0dAoMZVdCefPFUxo6DYaiPDrA2IfaaOgMqCT3YlHCI9pq6CyoZFHQbWb3e1lD50Al3Sa8Yda/qqHzgDxvxBbM1Tlc0MqXzVUQfweVKA9HmSudNHQRkOco0zVBQ5egoTgKDbaZ3U1Dl0EluRd2ZUe9q6EroBK7oKH5M1c+/MPTML+fP13L7z2/iudiFG/z3iquoWsQJOr5cZvXo4uG/vQERfnRAT6vob8AyVmD3zaLVdPQdTAUV/AT5qwOGroBNUS9MoC6pmnoJhjKvisAKOEXDd3yIHaAC0pq6DZkifJsvT6qq6E7kCUm5wM0OVZDd0Elqy9t3gsa+htUoiFlte+ooX9AJbJ8gBp+oKGw5WrIm8MGszQ0EJD4sCKgads0NMjKiTR0tlc0lGa5avB2qJhPQ4PBUPYCu5e4XN4YAoZuzKSbfQENpYNK1GBj80lDDQ31ZPHz5OqghjLA0K1Q6eb5ZzT0IRhK6LKXa5lrlT8CJN5gI7qml4Y+BkOJDd5S1kzX0DCPKgrQ7PEaGg5Igo12ZS7V0AhAYlcxQL22aGgkIEm8ZQGlHNfQKJjs1pp089x5DX0CSLxhAIWvauhTMBRZKJThrywNjQaVLGUUitfxaA2NAZWr/FDTtayGPgMkDFHywq0qaehzMBQ1IMvE5dpfYwGJLDY2Mx7U0Beee8nwlfoaGgcqYYhmwyQ30tB4qCFLWQLQhZCGvgRDya5kOP9xDX3lMUSVNxtaa2gCqNydMtSsfF5DEyFLVhneCP/9moYmAfK8YQ7Ga2iyJ4tUVxM19LVHBW+Y7SkamgI1xBuE0t7X0FQPAkPzSJqGpnkM0diESwzX0HRAojx7uRfGamgGGMpOAcPwuEkamgkqYUi7es3W0CzPLtyIhkd8p6HZoJJSDh+G05Zr6BtAogZkmZ/WauhbQCKLyk/KlW3mABIqqnFkv4a+89RA7x2+fkhDc2GXBBvDZsApDc0DQwkbfCA2Ny5raD4gT1a48W0Nfe/JwnHDtPlHQwsgy01f+DBnaWghGIpdAZS8a7n21yJAss3LoF4/XFhDPwASNXCnZNqW0NBiqCF2ofJm9yyloSVKjfCushr6EQxFDVTe7FUVNLQUDF27MszWihpaphhm16qsoeUeQzQ25t4HNLQCVLL1wDC2X00NZQIShrTrQG0NZUENsaskZN2pq6GVkCXnaKgRrpYrA2QDEjUgK7tkUw2t8mShKwu/a2toNaikEqHnyc77mIZ+ApVkAPQ82eGWGloDKgkbyspsraG1oBJZcG+4/LMaWge7PPdmP9BGQz97VLRrSFsNrYcssSsaVCkva2gDIAkb2GUWvq6hjYDELrg39okOGtoENcS9UMO83UlDmz01SkONDl00tAVUbrnJCI9L1NBWQGJXBWnYmnnPt0EHd/sPMpOzNLQdkBvVaaZVmoZ2gJuoVxDQ5J81tBPqSYLyob8qVF1DuzyGbNjy9dHQbjAU9fID2vyFhn4BJLLYAd5YpqE9kCXZlQxH3dDQXlAJwwroeb4ppKF9UMM1GVd2LTS0H5BoyCbqQFcNHYAsUYNN1LURGjroySJVu0ka+tWj4s1hj1UaOgRZEp/8Nd3L7A1yoMOARA22DbUKaOiIJ4s9T3ummhzoKGSJN3j5trqSho55DNlfNXtEQ8cBuWqkm0ZPaeg3QELFj7aL3tTQCciSzpbt0LEEDZ0ElQQ8lT/cX0OnPOXZARZN19BpMJSwoYYTP9fQGTAUDdkBfvqths4CEg357bh4tobOgaFkBna2d7do6DyoZN9RjWePaugCqEQNMjx0WUO/AxKGtGvD3xq66NnFCtXf0tAlyBIN0RuEVxTW0GUwlPVi8epeWkNXPIbslDLu0dAfoJJ0jUIZfjqgoauQJY5CyQuvq6mha6CSpAFZZlB9Df3pySLD8Y009JfHEHaFS8Vq6DogsQuyzIutNXRDyQoXfV5DNz1Z8Iap8R8N3QKVeANXduZgew3dhixZLzS9Yauzhu4A8pre8PCeGroLSHLyvWD49gca+huy5McDuDkMDxisoX9AJdFLNe7m2ubhPK4a7F6qfaGhgXncbQ6TzZzJGhqU51+Tw2umaSgNVGIyle89R0ODIUuUF/cu1tAQUIl7cS8XTs7UUDoguZdDMx8ut05DQ6GGaMiW8o2NGsoAlcQ81Zi+U0Mfemrwq/2gXzX0ERi6tWaouXxUQx8DEpMNGOY7qaFhHkN0m+bkRQ0NByQRRTWq3tTQCEBCxboW9mlopCcrDyrvsFxbbxSo5P8BA1V2m/wa+sSjMiivrxfU0KegElmo8uZUUQ2N9iCU8tjd7OVyoDGAJDbwtTSccI+GPgMkIQo1wrUraehzTw0q36SKhsaCSpRnR3G3hoa+ACQhCsjYdTQ0zoNwExXb72ENjccqS8ZGsxH+uZGGvoQaEhu061xjDX0FhmIXLjDDA4IamgBI1qsgqCY209BEyHIjKsOsbqmhSaASH8IbsfNba2gy1BBvFIKsFU9r6GtQuf8rW0b20y9oaAogYUhvxLykoamAxBu06732GpoGSOyiN4rEaWg61BBvoPWKrd9RQzNgl2w9KG9GdtbQTFCJ8vhaiud9veezPJLI11INzYYOrua49WJ85kDfAHI1TzMJ32voW0Cu5miHKmloDnRwNR9sqrbQ0HeeGmyizHsamgtIshCbqC+WaGgeGIpR/Frafp+G5ntq8NZrezENfQ+GEmmEalbR0AIPYhM1mEGYAy30ZBUFdIoxkwMtgizxBr+xHu2uoR/AUOzij+K2fqShxaASDflJtMc8DS0BJKHLH8Ul5bLrR0Aii/1VQ5+GlkKW66h0Mz6Xycs85dm9bCqnoeVgKDWUn/NW1tbQCjCUUk6GrWI0lOkx5OVb3+YaygKVmMxLqsttNLQSsiSiKGt2Jw1lg0pkkWGDZA2tAiQM+SF1NgtlDrQaakhE8WtpwwwN/QRZ7ikv3ez9SkNrAIkalDVqvobWerLYlUVnaWgdqGS92Hq9vF1DP4NKWi+6t8VhDa0HlbiXsh69qqENoBJZrLwv5dqVGwHJUuLzULhAPg1tgsleXQv3KaShzYBkUVBezSfFNLQFkDiK9yF7WBpyoK3QUIKNlbfM/RraBjUkT+YD1esPaGg7INkpaL3MtVoa2uExZPfy8CMa2glIopcaLojV0C6t4fUWGtoNKmHI/52x8XMa+gWQrDK9kfGKhvaAoXgDapivX9fQXlCJGmwp70/Q0D5Asl7s5cblisP9gKRQsgGoMkhDBwBJRGEpjRmmoYNwlCwlrwcXjtbQr4AkbOgNuenNgQ5BefEGFiV8caKGDoNKFgUmm0dmaugIqMRkNIfhZ7/V0FFoKNEL95reizR0DJC4F44KL87S0HFA4ijKarRBQ795sqB8+JktGjoBSJSHD83oHRo6CYbiw2hA9x3T0ClAIouL8uV5DZ0GJIuCbjNc+i8NnYE3ZBPRvTvuaOgsIHEvqmH4N5+GzkFDUb4o6vUlS0PnIUvUQHk1dfNr6AIYiizU6+xhhTT0O6hc92aYSsU1dBGQ696M7NgyGroESGThO5oJl9fQZciSsCkL5V/JtSuvQHk3A2SER1XS0B+AaFe+/Pl9vsjfg+L+pSjG/8HhqtWtUu+Ov/VOg1Fr+jvXKmf8cnFCtdd+nJ4/j0HYG/OQqeP/wBf2+Qb6zCCfSfOZwT4zxGfSfWaoz2T4zIc+M9ZnpqMp3egzm3z+LT6z1WeMb8Sva/L7+fcPmcr8m4yeTEqNT06K6xp4Lqlr30DzuKRecSkmyvvbYSJ/KYyRvxHm//L3Go3w+UxUpbbIgnOjQykJ9UN+TnY9Uznkr7NggpMzwcvGP2p1z38nAmWmjg7mTHLIOTGr/Ma3NjDfxvvGz8mgz5qH/Csn3etcnvl4ZFIyzYSs1zrFOAM/s0Ll677uLK2YN2Rh+Z2+Z6NCz3YYJaM1+d55Mhn02U/O6yP9IatjsX1O+O07zn2vnnAa5LvgWPumXnb+qvGrMyD0p7Pp67WO9cgbtxyScdx2fbTj5wSKoNcvs//fydONP3QsTh57a7pz7e5u55/dPzpWSsIOZ/mTm50a9dc7PUfvc6yL/VY69Q6dcPZNne+cuX3WsVZt/NpZOOGS83nzj2W0Xh85SCb7pvZw+pW66Fi0psXHF5zZ655ybg84R42aOj/9eQb6PuS8d/aUY73wY0VhSkcU3PubIx6BYhFnYTRmvWV8856Is2d8OdixOBnWdabTZvhYu1rUKscqmZZt76x8kDQiysJx1lly9a7z5rInne4lrJD1+OIUZ1jX6FDwyEgZSSKT8nUPwT3Qm26p2X6b+Onoc8MjD+iVqgdvYjWGOBYn1aIGOsVfvum0Ovae44cEmxOrdSG/M37cPWBU1xmcvdG2/qrR3pnxZQs7PmaSjGC2TCbv2hudxE+62dZ3FQ7QZ/a8J46BdJztH9b1tHNi+pdB66NmR51XmjQM0u8wyFhcCTxYEdtooozWD+t7yWTT1y2dzNSSQev4e6XA9ffgnj5nbahqW2duz7bL7t9qwxCbionLtmx+2uFIHxofIweCHQvZHT76CeqtcaiVVbT2Audc9SsOo46j9env/WTyUbO3IosOS5xT24+LvQ8N3eNYXDAY7uRtVwSuWeZYcLpT2P8t/OUTKX5PnPGZndgOeDEE24z1S5/8obiTbaB23lDTRettLJ0J0R56+fWRjzl+6s+J9UD9fA4RWGrLq5Bok/bF36ZLlPgL7q0SxGgsmGpjZe33S821/9j5jGONWv2n7RQY6+SfU8F59EOEzMV+IQkVOAQ25Q9Zj3440Kmz4D7IHuNw1/obPrxQJtbhqusEoaPk1YmXTgvtP7tvRJhReXJ/v1SRkIhzCpRlZNmPflhJzPR79hrfqe1TnGk97gtZD7aPhGLVg32hxTHHuidPO+fxxQvFq0uu9nf8I8ZelInF2CYCqyOvTmm5WGg9ZuZYXuNjtiiZFmtb31z5VCbznvgaJK1sC9sIe/pFm1H42FvxNnLAMjBMcax3ViyCGX2c75NnRUT9VeMrp3WhQchM6TLijVSZfFfhVYRjOOI5RsRPf9aQTW59kVSCXJ0x5fI4WA7Hun/IeRvnU4cjI0MeYPfY3DBxJ7fb1tON8zsTL80UFH6wrZeK1Ma6drMZ0tTUio95U2zwjDI+qkmbrVpDP5cJdWa6tBhxcG2IC1V5/h+RtPWf305KbG6/vsuxTkw/CCNWY4MddF4q8p3j5wRRHLT4CvfQls2bkXumxiByf8J2sGLoYozLrT19ZuPVNcsZvXiwwnrX/ki2Hx3I0WKW4eTF36rxjeXgYcEjJ2NoK3Jp0ELdoEfggP42NrnNHcSMhb3YQpwgD2h89xJp9n2vdnIsKIPwGejExxyxkSgc6+hzhZ3ogZ85U1o+gsUY74iLXvhxolN67lAZrbL7R8iEDoJEJtaJTvm6ExxsEJj+pWMlfvIdsux4p9L8BU5GGWz+C8//6HQs9gWy3jKHESyRwdwqGat/6AeHb9B1EnNMkCwm48ftdyz6n3WHnCWxYyUlT7AmcpSCxgkT/EtFfo8kSqZ+JqounU85fuwpe9VGX4jJ1S641woxc2/6GrWPzuAqe8tuZqLfQSDbF/v9E4ko0tU7VBU65AlZCBqpjExaHFGHVsuENY1FUWKA0cHE9fNT1x2LOrN2Ijc4zDqoCSZ0o60VmngpOsQtbS2cUDREHn/vLicjdv4DMjlXvT46A9TflZOahrqdvu30zgqFoJNj1TvUIkRJrOxLK66ll1qFRoydix3WKiT1lxNEq/Ef2Nr43wkrjcXJjbZTEbePhOhuK3pgo9CbyzY46efrh+7Js8exRoytg01/3Hmgfo0QHYn6WynEcttmeFkZreCRojJhYmWSsmgRs/b0HndlU1ivNLnmrNp4TKpznQWHqOIZWVGizw/fG/EMKxXpi7+81EHfcQnrNgtrf0miy88JVDf+P3Zu+XciRnBCIz5vvgmxutjBZt+AQrxBokiM4H6lEYxGMeKrNZOlZ2Ccc7S6dO4sE+yKSOAgs0uMca9Q3f+zRZAJY8PsQK9AeEOvLFsIiWDFsEiTbElfCFQ7/fzzqE4DbYu7DekLCaov05dtcT8x5aCRk9FqkG+OTMJvr4iQHH1uC5OFTWcxzWMVjqFPKuQwphs+/LBjFfafd3ZWfg018DxyVFrkwYGtSyBhO/LNLgdFfLGYOGvd/2Zz6blPRGzGGUToaUuOzTQqYt60HnaWGJ0zofWyMxiaNBxnhJBFQxmzy58cJqMkNE7YOmFDhqTta3XsForb2ch6vNbpNrLBXjS2/tC0HpmO5a8VDYZTHY5iDieDs1sjXVkhhJ5jbej1NzsAm4EhPuqddQRuPRnk6uOtoMV6ivVcwfjhiL6mj0yoIN6IgZ8fYggEaR02ZVAMpnVmic/4Yhu9Ac+VXGEhkfL9Fae2V5YQQEIuQFExd2dfsV9psihowclIs+VtOosp12IfgLZG+gEWIT8n0oWzu+BelQm7FYsTMkDJd0hjUQ4Sr031mJ6t/qFGkBdPBpFi9e2VF2gJmtIuyJeP2n5PV7MKitMKqBmJUIyRCbOWGJgzAYL+gKu+/MmHQrL8XTpXRzYpj91SOYSoK+xc7Hd/iGZytNAOyATxacsbjGuScBQenBSt3UDeYC4RkowyTYQHR2HKCaXIGxRLEo7kYYajXaPCOdHFvItEKIqjj31Vgikl4RMZkTP/iyMKO3s5oqwN/PceUXY9M0U2FjcAR2yARJlg3SM7jVXk/zW7jEZ2YSvAgo+2sqdMyAkhGbS4F5ARgmCPQEPkMYLodPjHrjW0TKQTZ8PAUbYSJ+zj+AYzDPLzIpt58vHFV21qIxHJ/Ukp3JI5p5l78kQ6ISzLtzJZcjUTLkXlQgDD4VYIPQajOuT/Imkn/HbSsegn2vpap+VIwDCexYkFkv0AR1lSThjv0j1xxzB3cRSVOelY7GWsSH4k13qOhViXPzBosEI2uulmqDFf29gmkI90gGOJbJGcExE7T07Yb2FBbOSpHeDxoc1F5MnOzwyCHBzp0ehdlnRswGUoR/PE7d46mLtYFERy6MLzN6RRQhuwHZvGH5LqRWMYBHnbbZVmRxj+sXO4c7PtbwiiPpE32H4zi9Fs9PxRIYh0tmwuJJuHFiIDVoHZ5SJF+7G38soE9xBGkIYPX4XLp9oWz7RIXzh47UdfEXBwGtksWZ1nzu+TE2SFYftgZPdvkWpG8fw0nkUJRfcjGf0o6/9OIMH40YdFIpGT90vVCVlYV6xTvRB2q3NnNg4qrGTfXmkQ8tcaKqNFL3DCnba0YjXZ7aGfnyob4khfGR/yLbSuwn3bXSaRbIwHzHKvj6wcogatC+FigxNpnrGgMsFmHCcThhDXxBpTbg1U+V7CRlzPTc8jErcZtbGmtvyLLa3DkecneYCTXYhvsHcREmyjEHd4t9PlI+evkmmBEJtWKoLSMklU9XSX8nC4arrkHTkecFLv0LTIXuDJibmKCmFNQ34yQgcaCX1kNEZqZC8gzSOgLzNkZcRB7iWZsOZQQykGzCrMEDwH/hepggnPQnjhfsIXYvvLzWjxCoSqebqagTi2YROQvY1d1V8mSATQM42dyTTImo1SMQ2G+x15ANcgqiaDvrrDcwV6rEcQu59jrR5zrLztRjhl9z8Lnw/EIeFVtnJvY9/HwxMtHR7l2MLCm2HccRRGQkl3LGQF3hNA9ArUiM+4mUfbvGtAcrMhPnI2GbX6B4RsC/vyzHWRB4xybEhcgNyKHAGZf1gAOcpRhJOPmk1G5GERkAdzNiR94meY8PTg5q7TOJp/JQ2n2ID6BLSTjOgon5FJ8ZebIMwuORYPWlwNJlQuAtsR2cxoxVH4DzLFn7WPv7eby4xsuyHy4NebWbzNsX9+aomc2VEE5smNAjsiKQLYv0iMMTiw4DjFqs4Mw0MufOJIY0hP0UviOr5OXzKORoxNcixax/sun8l22B1YdFdhfy28vo5+iDygY2k1TpXsVUZh0mIF/pURYXCXx8IVSBISTzzaoK1pGESo8yQY9DNd4tBls/zYTJXIFFxCdrtTcZMyhKtk3539ri1mQyF0A4WQy562xUoGGSTImNMty2Zk7mOVYxLguUF6NDg3xE3FUbo4TtjWISa5GY/QqbIwXEbpBLl3udVYZLg4OCxNEbIx5QZHHjAfspbR/dJvMpa4sWgTEst+qLs5yBYVXoqBHTyEt1jBGs4R1eJ5mcApHJcjjM7DqDUx3H3YPUHZhliDSG+F0hmZ0MyIwej3eVH2ILeHTXWk+WcXzl6fbTlH6dM5YUXllZp08r2z7seynseVB8zhhAdyNv880shpgEmPx4PgkW2sSFuctj8ehsNXRHyEkiJphWHFUUKLEygFHr9zq3eS1EQ7JcR5buF+4UGGV4RY6yrSRtEW1kwxD/SRJeUq0A3I6zxGrYnhK+IoaoaJXCdyRB0ZKBOK4puS4+h9BF9kOaC3zfVB4GNXYcHYs9BlHMUHnHCNGYmy6PQ+owDGoC2G/tEDS0O7m3BMs0jgcMMwEqTjw8gmXSZcdAk+bmBGIxoqWTc/J7KktE6WlBOaaXzEaKPF/9AvbAzFUTiWiOdouLgSFVR8y8WCfkzqU8T7vAHhKDeenPAIJ9rzzporyMwjS5qSUFwYonSBx3eRnohRwFFcwgnjhOdBCRwmR0YSkwtHi3mIExY4Cb7ogb9INNIWrqQYTHvMd1hSVgzhzAlbSO4fpkALaQ/uWIekch7y0XUyB4I2yPYa+T0GUTAPa9tixbW7Y2RE+5UqE9wPRt7gzShJ8K0n0rnCS5JHEKP/Z+cqenDCkz7f+PT3FeJYm70VeUjnSqYsEJRCbUUs6wL14CiKcUJN5Q2qThLaIjxoHJkSFSk0n2I5Ug/jYz/LGardOUTsD9BoFxqfnQ4jF/n7MhLSGBlxlfqaTHjhKG9wmUjCUXhwwizJNxDBtpBwmciDozDlhFLkDYolCUfyMAfRkCAhY1EeD0l0cYItgbdahCAhEwHePMQLkdaFHgv5uWMeX/xwCAn9B3BsGLo14BvWdWbXSfBm4xDrKUdpSDjBMRNRhS6Qux5RGeJYtHaJSJZju4NrpSX/TlhZBcqZYHdHehWMkUml+SVCsnFbfPwQmshoVD+cEH9+qrGo79ljbuMijkEpqYEhyzjgzSDiiVe7G9hC2yyBD7YvGolyRFiQFQ+e4weOybwzDKaf/0RGWN1TJrxQgFjeHdwvDuZSoMWxUVOy5LqUxY7ncgk99jkc2TTLgy6dZ2DlR/PYL9eVEovsxGXX84TLBMQQ5hFWahtjiDWeI6XIhHmHjpPMzlzFbxFMRH5OuElQ6G9igRZnrpx0AC1B4SxE6XKqnNXt9Psy4qTdSiZs/rBYWVKgkLyz6GA0b1l+5CXE1O5M0N7m1s1ka4Z5pnQeOIFkYR/KKKmREx6WkIgzJcnBbZkcwSPo5wQPcDfE87ZsHC4JLWCaYrckjTDLAdMUR/Rxg2XCzCQ+wvqiuTyKYl43sjvYbXJrft68oFwaI3bv2lxAjm8u+zDygDfR8II0aOJnFgkeS+BvW67HaSulsKnB1ewgVNBJuIL7REZcQM6SCS8Gce9so+PbQrNw2tqHaL9uy+cjGmUm4TaC2Yjr4+cZMmcigU0oZ8KSieNAGYftKcMGTraleaQaaKnYyVGdx5DCu+H70Es4vL5iY6XekVjmZw+O2HRjZYL2Cr0izqq8W+BZlTsL4WP7Ge0o6kEE1Y98Ndj37AzZYejexkAczqgmLCNa42dlwvyC0tXUYm+GrC93Boh8G6GzXro4plOsgo2efab9bIdiWKOZ8pHAz8nnzWthk8K6vO3qRCZ0BT+Y+2giwsRGqqzuuPGGmP868oBbhCMNkAcwK4YrhkYzU75d4ICWydSPRiDLj0Bm+5gl5wJskUx8TaDzMlEUl7HViuEIA2x5gA5VFMeGjtQQuMXGVpEGwu9pJrdKvIUH0yDW/wyUqBJkxMJnhpuXD1YwQjjijQSZYEfBVyhXPUeXg5/XBPG2JAG4datNUylSOm1YxbsvkE1FMUpw8HVwKo5SiBbamjPhHkOnUQph3hJnkAoON6y0yVwPJj/YHAliNjfsD6WzZnDQNYwNjuhn5sqEocCWGy3CDnmVdznosWw/JyKXhudM6AEzGquGhI/FqmfD+keoNWKoOiPEM7bFCiQH9Lio3lwcThgH8ga9ThKOwoMTBIXNN/ivkDCwyIOjMOWEUuQNiiUJR/IwPyDR4w8hHtWISrVdOKFuiDvGwvc/fLu8ievn+3B7iMVm9UE2CCKCeHcSRNieZk5awf6GI5raaTLh+VfeCB55DgtwN8irBeHB8wqZcoOKFCyPlGWOogcniE9soUW2fLUhCUWTBzZ5SJju6fOgnLJrtq/Le5Fp+JTVCA/WySiKcQIdQvIG6UlCW4QHjeNDWitSaD7FcqQexodwlBkCrUqIZTA+Ru5meZtzLzZktDA4V714CMGTP7Sjcnkch26jJQ2EQPIb4q2aaMQR8T1LJvx8JW8gcByS0BjhgSsfrE40XF0eUQUpvG+jWI6iBye81eIbu5/p4AgJDzjkgTLmCFP6jVJk91MsT4HUg6Moxgk1lTeoOkloi/CgcWRKa0UKzadYjtTDLMbWPrC1t2wXhF06ystpyfVoC/hzkAnYwfF4OBNN76jIzw3YBTL584ZOLpHYlvMLlOwSpG2ZWLufOY7JCfTpe7GjVjm4UNmENZ/g8GRPkRZrFHIT+qxpkWyPjkF24+DsjyS1+HnNh9Hg0BkjCK/o5FUUWKHF4ROJHcy4K8gdIYt7HIiDZ5FBTsDUqUEq5EeewgNoxuxDnbEythjBgkmrkNAjZiLexG7eAYkj6Dx6hqLoKlPX+JDawHia42d2yZkw/nHfeDKYMyFk4o2PyQ62RC4F+WMFTG7g5ONO5PdI3Bc5k9JzfxYO/054shYoZwJ+EYYYjRmDJMA+SsxED4be4BLC6zhOpjv4jeosdtIP8mGVmZC9DP6QLHc9aHvoxGh+IbXbFSmMXYJyi5NTCHc1SDNl8AmzhmMxzJHCITfALxeSfOWTKVBE1haen2uH6F1kpRD18KMMyATNZeMQA4dfKni2wOm2Em6hTvOYKtez/nqHUBTxD465PrAvarN1Y7Nh8cs0cw2zARsefFA/Ass6yGljy+ZhvInaCiVmoe1dh/ZrnWMxzvgA6x55g40ZSRhvwoO/nyBTZPWIFCRiLG9RuTiHGsbPczNGg3paUgKAsSO6Y3tKC8Qumdb5MYmEF7sAOoCfBMQjDC+6iMVKfMZKRyeyinF7yi0+1heN5Tu4MxxrQ/cByKJ3bWzrSKNGFfklgSrjDfqdefIHNFBzIquLjQ+rLjlVDi6V9ffTM5yYtXmNjzpjvzBpTJUJdZclJjFV5sg2Rx5sv95WtjRaLf4+6CcJa96uiCN54uEtJm/CqRBO7R8hiKZIMMktJHtTbm/kGXTJuGLAguJObS2213ZktO0Ojg2TbJ782Tux8cU10iusJtjRr6DMocPnhPmdjmG+x5eEujC5kRxuOGKLfykT7gbYxAhbwiM8asVPsrGkrQ4eqSs/LPhjZ+0Qr3nxFbcWsuJZbKIH+SvBQ8hm90pWwFIHcH7gzXOVSCU6XLV6iLdLHOXowwkUg2Orhix87oTZlWVn/HqzIi9BSuFKsnyIFw2jVpeO/FJibaCY1F48jDxAPOFKLj+ueK9FrlpQFdH810JMHOOmaAYf7EfOfhO98M7I/QZzJ38Ohy4qsvR0asTahQ6+qW50uCZsvHlhYfHHAfxhEX81wKQkF/cMfY4410QesMnk8QmV1Za7QhgoP5ThiDVtLRMah2VcwZtATKYuh3LoY6wYhhL6mCpBVnnEZxAh2JCHJDQ2BfmGjZwVz98x2aAdiu8gc3FpOBtrOsHmZxa5BWW24e2J+IEZHsuHTqeVjbvWNlxU2W0czVFcq7A3xB/YVD2OWHwakVIdQfq7LT8448UPtePuEe14y4UQRvsFt2EL41hzmjZEdiwSQ2THUhneILGJ5D2BVGd6lzuW302kIMAZWIPnkE8e4eXF2+D8OzgPxs5FO83VYUHpOfqLiIf5gy6cP3ASmoWvKaPklk12K7eRXHPzaoE38zyzUQ8//8CJfPNCJyunQd5oW6Rj/8f7N/SQkd81wW+ZPKngzUw5B2GTZfFiEOeLLJx6m7B2ZfFUCJWzLKqLXJyFpZLRwn9kwiWD67JwxFwTA+9mQUJT2JDF9QsijWXCd6ODCN1M+hCdRRasi2NAZ/FAxVGyHicIboQc3qBcHAczmeCwKJm4iQkyW2YysLD0mZL18DDTW1QzDI01a/COyjG8Tbkf7noolLddEewFfEGHfOlskOh4aAjhjFDFHpxdIITPA0PQ2pcNITHa856oFOKVLXJpLfkaePw9JAZOWH44wjGRB2gqkAcYkHYIHzDvR3fiTqiA3Mzi/gALeIbb9Bds0fPY/+uQJX93JNUgXhAiE2WUG0NOGMASRMzfPHNyZEGRB7yfgpvkLVZXFMNCvBJC7B/imawpw1Pe4ilE9j6WCNaNlVHupzjhNSZ2iJzaJAAZKkKC0zurDDqMHZGixtsGxJ5cVCJUIheVNCpiHu5c+KPU3bg2+Fju8LFzY6RW8tDCgOOIE1OSTJie8EYQHikNwSeDDCsRTBkQLh84uPgSI1xsjuIATmCe1B35qQrCAabtdRg08mMWZFNk41sOoxhRxO+mA+WahxfgHJEeV8mEVslPZuhzXjfydlnufThBZs4SO3MmNNOY/wU=(/figma)–>
Have a big house? Or an office? Need to cool huge spaces? So, we guess a central air conditioner is what you are looking for.
HVAC Ottawa Service offers selling-buying, installation/uninstallation/replacement, rental and repair services for duct ACs in Ottawa and around. Our team of licensed professionals will listen to your needs and offer the best deal to suit you. Our experts guarantee fast, high-quality performance of work accompanied by positive vibes only as the comfort of our clients is a priority.

Read more
Licensed & Insured
Fixed Prices
Always Meeting Deadlines

High-Qualified Technicians
Our Reputation
Providing quality boiler services all around the Ontario region is the cornerstone of our business. We regularly are up to date with industry standards and educate our employees to stay current with technology and heating techniques.
HVAC Ottawa Service is fully licensed, insured and operates under the Technical Standards & Safety Authority (TSSA). We are also:
accredited with the Better Business Bureau with a consistent A+ rating;
certified with the Heating, Refrigeration and Air Conditioning Institute of Canada (HRAI);
certified with the Technical Standards & Safety Authority (TSSA);
certified with the Electrical Safety Authority's Authorized Contractor Program (ACP).
get a thermostat as a gift
when buying 3 or more products
Get free Gift
Pricing & Guaranties
Installation is transparent to the maximum; you will get all the info about all the procedures beforehand. 
Warranty is provided; you will know everything about the scope of our responsibilities, so there is no place for any worries. 
Our specialists, based on your data, will select state grants and subsidies that suit you best.
All the installation works carried out by the HVAC Service Ottawa team in your home are agreed upon beforehand. 
All the licences and permissions for works are provided.
Upon the installation is finished, you will receive a Personal Card with workflow details, info about your technicians, all the data about your new equipment. 
If you still are not sure if the duct air conditioning system suits you, contact our 24/7 Support Service Center.
Central AC Work Guide
We have a personal approach to every customer. These're not just words. It's a necessity. The success of a central air conditioning system's proper installation depends on taking into account all particular aspects of an apartment. Home size, insulation quality, naturally hot, cold and humid zones are obligatory factors to consider while selecting an AC and planning an installation.
We will help you to choose the right duct air conditioner. All you need to do is to call our 24/7 Support Service Center or fill in a form on this website. Upon that, our specialist will pay a visit to your home and take all the necessary measurements. It would help if you also informed us about your personal preferences as such factors as lifestyle or budget affect the final choice drastically. Then we will need some time to select an option that suits you best and clarify all details (price, date of installation, etc.)
Convenient Installation Process
Only licensed & certified technicians
All the procedures are pre-agreed
Arriving on time and meeting deadlines are priorities for us
Cleanliness counts (we try to do all the works with minimum dust)
We care enough to call
Great equipment and great experience are guaranteed
The installation process takes only one day (up to two days on rare occasions)
TOP 3 AC Brands We Work With
Carrier
In 1902, Willis Carrier developed the first modern AC system, launching an industry that changed our everyday life. Needless to say, the Carrier company is one of the sphere's leaders today. The company sells equipment all around Canada. HVAC Ottawa Service recommends Infinity® 20 Air Conditioner with Greenspeed® Intelligence.
HVAC Ottawa Service recommends Infinity® 20 Air Conditioner with Greenspeed® Intelligence.
Features
ENERGY STAR® certified
Silencer system II design
Compressor sound blanket
Lennox
Lennox is one of the oldest players on the air conditioning market (since 1895). It is famous for a wide range of ductless ACs models. With headquarters in Richardson, Texas, near Dallas, Lennox has manufacturing and distribution facilities throughout North America.We recommend XC25 VARIABLE-CAPACITY AIR CONDITIONER.
Features
50% quieter than a standard AC
Up to 26.00 SEER efficiency
10-year limited warranty on covered components including compressor
Heil
Heil air conditioners include some of the most quiet, efficient cooling products for enhanced home comfort levels. They combine air conditioners with the Ion™ System Control and an Ion Series indoor unit for ultimate home comfort experience.We recommend HVA9 Ion™ 19 Variable-Speed Air Conditioner.
Features
Variable-speed compressor
Variable-speed fan
Weather and debris protection
Durable design for lasting performance
FAQS
What is the main problems associated with the installation of the Central АС?
Improper central air conditioner installation leads to a bunch of unpleasant outcomes. 
Here are the most common ones.t
Extreme Noise
According to researchers, duct AC energy efficiency directly depends on acoustic operating properties. To put it plainly, the more effective air movement is, the quieter it operates. Poorly sealed junctions typically cause whistling and whining noises.
High Energy Bills
About 20% of heated/cooled air can disappear through cracks. Undersized return ducts (that leads to the HVAC unit) and undersized supply ducts (that lead to rooms) decrease the system's overall performance. Thus, it drives up energy bills and harms your comfort.
Restricted Airflow
Both hot and cold spots signal about air-distribution problems. If you notice the vents near the HVAC unit blast air while the pressure drops substantially in other spaces of your apartment, it's a sign. Damaged, installed in a wrong way, ducts can cause similar symptoms.
Breakdowns
If you repair your central air conditioner too often, improper duct installation could be the root cause.
Unpleasant Look
If your central air conditioning system is an eyesore, for sure, it was improperly installed. To escape such situations, approach only licenced services and qualified specialists.
What the reason for choosing Central Air Conditioner?
A central air conditioning system can rightly be characterised as a victim of pretty fair stereotypes. It is believed this AC type is often installed in public and commercial buildings, such as schools, offices, cinemas, shops, sports clubs, beauty salons, etc. Yeap, this seems to be a perfect solution for big buildings. Since duct air conditioning systems are installed in attic space, they are often used in large rooms separated only by thin partitions.
The main pros of channel climate technology include the following:
does not spoil the interior;
allows to maintain an optimal climate regime in several rooms;
can be connected to combined extract and input ventilation (this will reduce heating costs).
A significant con: difficult and time-consuming to install.
Customer reviews
Rating from:

I'm not the type of person who cares a lot about my own household equipment health. And that played a low-down trick with me. It turned out that in order to function correctly and long, the air conditioner should be served and maintained regularly. Of course, I haven't done that, and my mini-split got out of order. Thank God, my wife found the HVAC Ottawa website, so we decided to call them immediately. We needed a quick repair. The specialist arrived on the same day. He had all the necessary instruments and spare parts in his truck. Thus, the entire repair process didn't take long, and everything was ready on the same day. Kevin also offered us a good Protection Plan to overcome such incidents in the future. Really recommend this service to everyone! P.S. That you a lot, Kevin! You saved our day!
Rating from:

For me, these guys and ladies are absolute leaders! When it comes to water heating equipment, they know it inside and out! A few days ago, I decided to get read of my old channel water heater. I should admit that had to be done a long time ago. So I decided to find the nearest shop. Luckily, Google Maps hinted me to HVAC Ottawa. The guys helped me find a powerful and not expensive tankless water heater. Plus, they removed the old one and set up a new model for free. That blew my socks off!
Rating from:

I've never thought that to find just a good HVAC service in Ottawa would be so hard. I've tried several options, but they, to tell the truth, failed. Thank my partner, she found HVAC Ottawa (some colleague recommended it to her). And now we use only their services. Now, our equipment runs like clockwork! Definitely recommend!
Rating from:

How can I characterize HVAC Ottawa? Maybe, the best words will be high quality at low prices. I use their services regularly for different purposes - to clean filters, repair my furnace and so on. A humidifier was my recent purchase, and this device is pretty good as everything else here. Five stars for keeping service high!
Brands