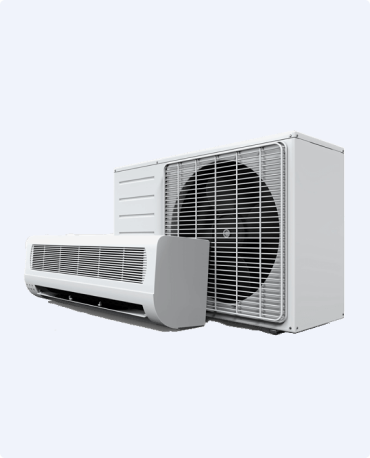 Ductless Air Conditioners Service
<!–(figmeta)eyJmaWxlS2V5IjoiUDdreVZwcWczMVZndGp4VmhNVmZXbiIsInBhc3RlSUQiOjYwMTM3MDI5MCwiZGF0YVR5cGUiOiJzY2VuZSJ9Cg==(/figmeta)–><!–(figma)ZmlnLWtpd2kDAAAAFh8AALV7e5gj2VXfvSWpH9Ozs7MPPzHGGGOMATM7u95dG2MslUqt6pZUtVUl9cxiLFdL1d21o5aESuqZXowxjvMivDEmMcExDgFjiHk/Y8wjJBBi3o4J4BBjDCEJgXz58uXLH/kjv9+99dL02P+x37d9zzn31Lnnnnvuueeeq3mb7EZJEh5Hwfk8EuLKnmP3hn5Q9wKB/3pO0xqa7Xpv1/KByr5veSXcUNxWrwm44tu7vXoHUNUPbnYsADUFDH2LsjYUr5I89Pdtd+hZHafOLzd7TmC3bg79ttPvNId9d9erN/n9VgoOm06P+HaGe1bLs/w2SJd80+pZQ5Dd9vCpvuXdBHGnTPQst0Pi5abdaqG9r34nTqD6DcCCHbI+GsEEIHlWvTl0eopdKOTAswOOLHuzceSehEkENhNdgUXNwdR1BgqUB/F0HE+PvdWEPD2n97TlOegQTlP1U4K28QPotEASTcfsd60erSPNem9Q9wEZu57TdwFUWl69S75qw3E6Vr03dFzLqwe20wOxNrDMwPEAbdCmaDc7thK7ZXU6tusT3PbAhMVSq3HJs3b7nbo3dJ3OzV0lZAdD9ZpWE0Yq+C4H1g2qdJ/fsU0Srvg3uw2HK3u/3cNgPUW92phE03EXsxLiIbfu+8OgDXG7XBX4jddVviCbdW/f4lhGt98JbL0WFaoKTRp9j11V0+k4OVbr2LvtQH2z4cPWClKTwxdNp7lrAd/Sn2ToNlbB69Qp+5LvtIKhkgFsp133mjmmfMDyLD2D+6wbZqfva3teafdJu9+vB/3cyFfVKAAe6PS7ds/x7YBDPOiG8XSpF3PTdzo2F1jA3Zo2VhOjUVVQZE5iq+yB1QVIEszN1QCtktPA1HXUbqra3bqaWQ0etmcD2LBPsUv9UTiJtNGxzTwrMJW9WzanJ1t2Rw0S2GolK9bRUTRKFa3avR42r9+uN50DdIqm57gFKlsO/AML2GsOG50+9TIadXN/nVQJojtLU22DDcezd22940XfhWuilR3nQAFQIdA6+HCEztCsu3TuaoENW45nqq1To9BmNJotwmU8m+KbbINgZCwrzAlYYrr2vlU4mdFbnR5Gi/40Xib4xqtzGsK1b1gdH4CERggDtIthzqbJclFaNCwm6IL9Sl3ZrTMeGBgjNWnFN+tqAtUWJDaH+otaiijuDX+5mN2K6pP4eIoPcmECu8RWAUw6/SAFDc1shnNIyeaHqajVlv5T/bpHklH3POdAuRAnUdGo9VTf7iDmeMraVS1qbxZz2C4ilBq1YQ0sdstMqtGYzSZROHXmUWbZar+nPRs64jMf2x6w9PuNwKsr2LihHF4ttJpZe7aIn51Nl+EEn3esFplKhoMTqK1l7PV9RHFbrWjx9SBaLGP4LGmOi67Spw0nCJwuIKM7WyWRuVokswUWp2m16ogV6BCm5/hwUdsDLK2bFn0W6wrMwCGkhnLrmApihwnfAF51VbyooTHtDqCNAbbAbNGNFwtKz30L+0+tr1QAtiPChNXbDbj4RjNMTvQuM0wEU5BE4RpS7UTtSVW3twuS2HMtttIfsDHcJo+ainVnPlss7/a+iunABFA6czGREQ7sphpfZoS2lZm3E57PVsvdRTzWQqraIUvmLBQ0tH9Wim/ccLmMFlN0gct2lW8hYKnAJdVirZYzL0riZyE6N5FSR1km10PmEBz6fBL5UTopGNzznTQcBFad6ypN+IReYZzXOJ17JsNnJbC6ruPV1VkNZ9ZiYKVllJvoQlQFKLOYiKHD0S29PrmybcSjp2E2pYHEcRDYMC9gza28EewXzKZtpZnM2QpKLFLe2qflzS1dqfcDHvKYBT7fWyXL+Ogc6Kf90q2b1hAbVScZFfWZr6xuqNACIpIK337aGgbOMA3rMM0UTowdrK2Txw94vuXB5kPmacBl31MzbiBwo62YHUflAVWb0wpLIi47vSE8W7GJegtihoHdtRCvgMuug0RvqOZgaFh3VPBVm0ct4KruwOlBtprGVOKyAS4Xk6CTIbdTqm41vTp3xjb69q2b2WeXgA4cnWbsBItwmsSFji9AHEW2EQwRmxBR0zNZNG0f3jGwAMoWskG0BlIVpIUtz+liE6sQVSmRshhVLdF0NKqVKHk42nD7flvTUmGbBSWTtVWQtKjtgpBLusTsUNNSSTsFJZN0uSBpSfcVhFzSFa0olgFMmbD714iZvKtrVC3ygTVaLvVBNVJKTYU+VKZlMh8uE7XI55RJucTnYova5pB9wJ6H4x7pfr2Hnavy6OdbYYIkWa/vFu4DZr9hm+gQFJQhEqlWCTV4GupMCV/Qt/OuKvnWKDX97RptQ8ehHN/0R4vZZNKMF3pXQU7qpp8himCKasfrb7Ell9xQ0RhbeBmh37rhIlLqHWxCAs9ThcndPkKZNBJcMjAY4E0hJzMcigpEcjLBwSSrC7Et5DH+GIf4Uwnxp6rPLnx8B5g8xx/DAwncBeE2/lRO8KeqJPnL2RwfjAiLQMj5TO8pMBjdcLmI7wi5cXrtGnB5eu0RNMbptetoKqePkFg9fYTE2ukjJG644QJR2Z6OI3xnHK/isfBKQneyNAydZ+FkFeEbuVIp2fOF0YKVeuFpJGTlKDyNJ+fglwkDPgADQpbJaBHPl8Aq5B2EizjEJ6vTaBGPWvHxagHTIsSntwkBT7DVgSudTlPdLgGrYdY/9efhCH629q2L3MHBeqaHlAzqjTQBv4eAFheXEyxLQHqOe5OCcdrCw9T6lr82w3kC/yo+wQZQKblEM8wQw7WQHlP1CgjDHGN2ZtZVxK6BhMnuAtwoyXczu5fVQvaGv0jicAQDUPr4yshYnJzLhk8r75fIB1WEbUXhUhn4z6WLjBxdwrzuKpZUC8N0fdIr1AatUhBtLb3bbvh2j4nOpuM1e2i36i2P/dvNnooGl3r9LlXawQWsjvYyjhxO6b6mbq+0dXs/kny2V+t1lfc9YOr2Qc9U7UO+xh/2BuqK+BxuTLTP9Q9UFeB5pn/A9vlYHNJfYJpd6v1CXx/Tn9W2fdJfxIMV7Wc7Xo/6vZhGQfs5OGC4lC9pBuru8LmtTp3zeGl31+MJ+Xk+fA3ty/Zx3KL9/BZSI7Qvb+v2C9p63FcEGv/Cp3T7Sle3X8TkGO0Xd1oN4l/iuKp9lReo9ktd/f01d79HOz3SQfhAex0t9XzUCzrEH0NL/NX1hjdA+3i9MSD+BFrq/eRAy3nNAAqhfW2jc8D1+TK05HsdWvJ9eX2/zXm83txTSf9XmC21Ed5gugqvm32PfA2ctcRNBDe2zZaWb7Vw8UPbQnsd7S7aR9G2MSzHs9FS/l5bzwej7VKfTtvZo98gPVKZTc/GSY7W2XOfeBKtu+c+STlP7bmvuYbW23OvPYbW7+x1+V3QcUzy93GscF0GXavJu/EBWupxo7vfJf1mr6Mym6d7/f0A7VciHaFeb0Tro/2qAQyO9k2uH5A+REv6m719j3jouW22h16/wXUf+V2X/ONA6xEFPZXgHmGZuH7HA1QN0J4MdH880PN+ZrCv/OXWwAs8tBO019Ge+j4irxBTtMRnaB9FO0f7GNqvRvtqtAu0j6NN0D6BdomWdlqhfQ3aM99HzBbiNlrKu4OW8s7RUt6zaCnva9BS3lvQUt7XoqW8t6KlvK9DS3lvk75/nQK/XpoDpeHbCVDk3yFAme8gQKF/lwCl/j0CFPv3CVDuPyBAwf+QACV/AwCl6j8iQMnfSICSv4kAJX8zAUr+FgKU/K0EKPnbCFDytxOg5O8gQMnvBKB0/k4ClPwuApT8XQQo+R8ToOR/QoCS302Akr+bACX/UwKU/D0EKPk9AB6l5H9GgJLfS4CSv5cAJb+PACX/cwKU/H0EKPlfEKDk7ydAyT9AgJLfD+AxSv5BApT8AQKU/EMEKPmHCVDyvyRAyR8kQMk/QoCSf5QAJf8YAUr+cQCvpuSfIEDJP0mAkn+KACX/NAFK/hkClPyzBCj55whQ8s8ToOR/RYCSPwTgcUr+BQKU/GEClPyLBCj5lwhQ8i8ToORfIUDJ/5oAJf8qAUr+NwQo+d8CeIKSf40AJf86AUr+dwQo+TcIUPK/J0DJHyFAyb9JgJJ/iwAl/zYBSv4dAE9S8u8SoOTfI0DJv0+Akj9KgJL/AwFK/hgBSv4DApT8HwlQ8h8SoOQ/AqBC1B8ToOSPE6Dk/0SAkv+EACX/ZwKU/AkClPynBCj5kwQo+c8IUPKn5N1VA6RWSxzX4pqQWYplMKfshvM5kxxpHC1mp0zLljP8NRqT2aGQ8vB8GSWiInW5QhgVlK9PiE+ZkSH/GofLUPFuIvuKJ7ghmkwa6+NncI8VcmvJsZHOJSfheHY7AWicxMcnuByfIL1DwjiOlmE8AVSNoHLCXAKJ4xkuzxHKDYA3ltGpKj7prs2z+BB3vBHhLVVD1cOmLxDCuPS3O+QIidEixNy2xfbhgjKnGBnYJaWMMB5Qdr4i5IiGQPZszJhILplnV87iJD5EUiVFFU1a+r4sagkS7kQ8LTcge5oczRan4o1iM1ZGvyO2FBCcIEmeUnPk7eEUNNwcbPaAcFUTkNYh68TSbIoHgJdrvVfFpcUM9wywQJOdhB0ALh8p85lUNl21Z8V9c86lpXrEW8SV6HT2TGxCiot6IYy4Ke9ngtiFIZtwAGHUbkXnAg5zBGonnkbtiJaBeIOUZnwcQW4FGTwwnVZORZXIgWasIVlFBUkL2xmdhEydo0UCF5M5pj60mxzeSAg7Z9EChakoCGFMhABZmahqlSqGDGBiFJkn0CbB8SJrx5Pz+UmCc0VujPNCcYJTRW7qzwYYECTYbouq5bN7m5TbR+Fkcog6SwsdiTiUl06wygsIv9WY3cEA75Byp10iCaN6iELQOBE3cJdZTDCR7OJTOcn4kNfV8DKTaimMTXijTs0HQt6Ox0veyAz23QRQIZAbtkqsnoxwsQK2eRQvkqWZWQpTqMG7yvjGLqcvjI3R7PQ0hGLpri2uYQOhrQqtsJmPMFFlRwx1UXg4Pks3xEYzt6UwjAUulpiylIUkQ98/lSWNyplCetHy9mxxK1NhCn8PJxhsrEbMFLm4vIxYKENiGpLGTIQnpX9+ejibpOIThWBcBDINZ0ISCjBwq+Tm8un8LcwGGxSGzcRmwdAw1ELJOWjIKFAawtyhnBLoRUcRrrOYvLF9FE+ifXg+vDRRnWpkA0PSkdohYiVupVTVhahUfIIERFazyFqbxAgui3PqEMz81SFvs4dgI0EsJddrPptimfVAm6vp0YSV2Cl4yhK34qSfdUVjRJhtrbWZfd8NE6xeaqhRRtVS5Xx1OImTEwjjuNQ2mAVReNoptOMgxt2DpM9D8F0V9h4UpbB3dJRES6xmZRGO4xVjZLWIfzU0efzbSOaLKByDYzNgAFQOaU+PZlgKJXdPyPEq9TJsCReRbMaOZnQWj7IyelZ/YYKu6vjSxJVJXSINRUNJhld34BX9oZcFRF5y9cemeTBUh7K8axDsaCLI8bDYqZtCa0zRHsOO8VGMrYHVxlda5nsQ5Ol9CC5uuscCCsC7IzRR12yBMlhWM5OE8x6DWFY5q6BuhHlknNUUzZlrKSHj3+jWe311OdlMFWggdB0vGJDsooqLUfJZs8iLZ2tdz2VFLn1ykhcE6DnkX+LyZTeH2RvnRfb6fB4hcKj9YhzmZCXl+2HKgmRmjtMLcRYrGyoulKrrA9z9VXlDoCiYPtJK/0AVHAy2/FGAYsCbm+egIKJL6hYO+MXSx7kOz06EsZWsjo5QvYLHq+NRDfAqgUpXnigtRCU5O+Y26fEgxSICRaJET/0g/BaYs1oy+vLEQj92KGyKY8GZojglxSY4WrPFKPLVExu23a0E5K1Ul8FuKkwYdmvYs6y03lfvHNRv+gBkR51GfHJBiFlSw+tChvzFgYHYku+gynR16mPvwU6JwDmS7jekMomm+vRSROjjFbbrIsU2R6mZt+bcxXjPeUxs7yJCYX0q6SAyF5WfWS4iAhbwdlz8QGFLYK+vnSV4AEHYDqgx61faQdL3ZBS7PGefFCP9bUDFwju6KhVUURpAVQ1QLX1P2tCxS8krBVx9LqQhC55WirJZjCYDTI6ZcQkxp4SU9BO8DRblL3xTxO+0JNuITuB8sA/kKT/igmAKeFUZHrQt7I+23WkOnRbe3diN6hqK7PonFrK+GOVjhniynB7Xp8cwFHJRhLoSasR4i1l4WVSs+Ors6CAjwLerRQx95DhO5pPwXPngDvJsjSqXg7buZHUcT9PR5gqB3fCZTu7xwS09LVf1edEkXE1HJ/f44BTZKzYCQGwCtZoAK/yhCQ78KTqMv1FnLZxAtUF4jJV+9fwEWYvYEIYCNPHxOVYgq/O+SVRKqGZ4YknXuCRUINWkJ6ehmmCNrSa9pnDxjRTUHa9FwfuWOnU2NaTJX1bk11spqDtehy/zI2Y7R3Tnl48Qc5YALilAE1+fcJMMkB2j1aSvQFjIM/LLOaI73zCG82FrwNtwLsn7SqhmqIfqTZSTg9pXCkx3N4roZ02Z5XBy918gambzFJEE/VfZalIzUjHFXA9AD1ykanaLX9qJo8MXOB9cI2imVjG8o60Jwz50gaiZd5H7lV354TKuWdqlTPI5Gay7bHhIeLwI5yd0EqzGtnjuXSTNuJdTs6L8tnje3TTNus+9Z3N/qSQPjM9fp2i2zmmMVerEaMDyAjQppru7iYrd6e1kW7ywjGuW3hJ7McBRegtjg+WzyrhmcU7y3z1gMSBCHTAvFC+6F11/4gLDQHXcVqfiReKzS6hmeEpTzHAuXixenCO609O4+lXHS8TnFJju9qmiktXOFRAvEy+5B1l/EOQ9g+w3GC8Xn3uBqJn7pJuIBuJh8dIM1l0DoqWLwnPF561TNNvB4d0/NnmpeNndNM164ywduzAgDPv5F6ma/SYi/cQlnoi3ypcXmO5+GsywlCaB4QvKuGb5Su6Q9Pb1ZvGKAtPdb6Rn97CxcQv+wgzWXV+lpsrI+3YpXpkhuu9NkUqfE1QX5RelsO4ZIvqOcZSpn5zAo8QrxRffRdKMb9a73c9ynB+W8kvWSZov5Mh1FYAS7EDxuHjVOkWzHeKUmensI0FtUH5pCdccI32H4yRQgBXXClT3j9WJi9NlUzySgrojKoKImSYh1+8iacYjrs9uNDuNlotzFB/lo2WC5jnWS5QRyfXYOknznWD3p7/zeJ2Ic0R3PqPwNH5gD98q45plokhuOOYBDpbTMq5ZpjwXEfbVXXGWIbpvnqizndZBJVp8dYHq/sURyzVdhOFmnKhgj7CcXCBq5uVCL9SshaglBapTOaoZzvTCN6ChNmr2PbhvK8VNUBHq1PYVbxB3FHEPVR/+5qQhzhOdRSkti8TrnVI8Gyea6uqbIsVC6tcAyj8oX0ffMsYT6FnWwwnzAv61ZfaBTuBw+r+VOyZ9njSRhcymHd4AOEGM8XVrvVD/znIVIl0qON6mCk8pC+Y8WkQMFbi4lrm+vszVhi9gFyFWlFneXmZxFlhjhDyJh4sS2Z/glI/GT0eLGbreUe7qpQ+/+tF5jOeNi52pd4kjFKUu9rZwgFB1cYKXkFI3QnwinkHxqkTLM9kJ3kjodpjCj0v5DRKRL71DM4/DTvTwZDLHxVRdZ30ch8u84xuLjsJt1F7E9vwmiQCIZCacMInAbL9Zzs5UPQVns15EJeRb0vJHM4Lp8RaPkbGq3ypZDkISiUN3Nu9ER1i9IjvAXvq2NQaP0fQujm8vOBqz5XJ2eg8p33E3z70EvbNgKnpi5hh4yMZkuJ++826eAEfPOsu7aC1uMcwwgS8i4oQ4Cbi/vktq34b/6soK9i9spzz/XRIBHqzpqqjKxrslXpIKWoAFQJnj3SVSs6h4fLeMwvxHLx3UIGBnXFeKX5/08MA0Ukr7p7PZkoUcfPZeGU9P4FYs5U58HYuxXO/JyL4KmEXH+7KOAHusIP9ARrZUeCk63p93qKOr6PjBrIPnRkH+QEYu6dPiz02oBvp/TsZJ3gWbfg9w3ZlRvlcmhJQdflrixUyh6373i3KV1ahghnJQ+j45wZkIG6V78M14YMOXsKSjb7wD1CTg4GlY+qF0SX2OUVrOn5c4ZUtdRaD8WYmntjhZj5EflJGyG41aT1AAIAD6j4DTnx0hDYJWqSiQfxTk3mzan49xZKcifixVEy4H/xgpbvQKFxt+VNBwGmAKPyFR4oAjnsSTMdRqxmcIDaxN/WTJuVwEvGhxhgcCysUQP0VBU6wiOpV5WzBwQeKvAnfEz9D/dbRIq2LvlZh0ooTkl+cPSZhIRQ6ohW8DsIs2ngGL4YP4NEJaAR/9UJmzGwLB/2pH/YIEkvWUNsOH5TjCgTVVOG4vWDAkKfjgl0rVJJ27IZf7ZXlPn2vknPC7X5Fhenf/sMQrI6y1fnR1VA40SB2jhvfHKWaKYwOomtwHJJ4iZ2dKkSwsq473SRx7aQdv4UsIzhiwVL+W9RXq2MWc8Q6MZ8wLHPWipPZ+iedNdSSkuu3glXMJ9+pjcTtrWm/i2VNf/DkjTFl+BG99xwh2Y2fqBC39Q55EzOVv5vSjo7WO3yotoH8yW03G/inOkrp6eqKb/rZMmE/o7OL1eDpVaHGrSNMmrOHv6i4op/L1ouP3dMeBev1oit/XqE61gX9UmQNBRdVtPDy4zvVew+qyjvCxDFfx5g/gwGk0JvsOHmHjxLwOTf8w44vGg9RAO3iQ1QbiQuXlkl+V8o8hBurDLRf+as6tnEYpRqY6j0sGXuYPH9fqplkW9iMn1cRzbi4gSSV8GgF/IvPXISiLV99b0XmwiI+PsYE/JsUnoL/Pnb8LT5iD/0+LDVlynATv2PKT8myGHWqdYfbuCd4saZ8/g7egNNn/NAHyU1p/d4EVXZzn+v/5Glktr4030gQZ41/ornTGpa7Xi/+SdjEOpZ9Cbf7U8C91T7rqnlrbbfFf16j6LAf5v0m6OrM1ptWNCBNA8EHIxETxAPTf9VdqFDW8H02OkNr+VZqTdGDKBKFB/g8yppZzcYrD9c4HLJchz6Pxf13Kv5bcOx2khmrpf0OKv5H+Z/gIFcl5SoRtdfENb5bSCMpiDLzVJUs4ZE3Iw9UEmgdYLvERyUIgEwtEBWS80Vk0AYt65kM2yN9DoqrbKD4QFcdrWp4uF/d7BSLtXhNvAYCKl5GSN0ABXb/DCMhifgfj6o4Eu01W4kRZU4Xcav69pXiNjbiQE4CMMC5LpLV4jdnkHaVwXVl34eo9vLJWxJXiYNjIdakrkcLQ5TfFluevpZAUgBUplFFQylqsJVDVgqcYsKTFPaMbC/3paajEtFhMzyj6fNxidJrcM9RvXzwyLhUDXjiOd7S+LcQh9qO6eDk1YlMfvKK2b91sOHWPHgB32O85B6hP81fDKEyrdyF5o+HcwKuOBdhw/cfQVPwDOzDbQ1f99rK6XyyNwZIx3/jxmCBhVUVNx/ooFrcNpXVcMgz9oK3uHFgCYxBHtxnT4GijcHoWJsyvkIzjrMJjsJBzpCMTzPAMfJiaofBmxKmzuFjRH+1qaVX1D3koSv9bnlcIqfuV0M5spEwIgxolMva8XgY+vd+4W6I5iUe3BB4vxzgF8eANP+X32tb5EkljitmDP01ncPrplNAItDFwIOrVFbIy01A6gjyZLZP5bJmiRnI7nKdw5e6PdUiozTSWcn0mAfNsG9jF9kr7qulnDcSdOUpCS3uMK5qowdYJ9hdSGMQW2NI4xD7zcSuOWPXHcOnoifgU3nSD3AuL+4QwWo53kDqXZ+HRzacXSdzTVKBy8fWhCru4L2GEjRm2ixrsL/CoN41u54hxQccmdawAymYDCuYSJ23NaU970e27poBJjXPl/hJ7cV0Bl68Q8G7+JtTGQ6BSu95wPA1K0+l27UAjxvqn+9H5EcstfBdRUv4KE4DNj6EAb47GEgEiWYancyDpM1F6ZOKTw/VZZYa1EdfvwNmMRPHnroT3GD22zu7hBygmLDOjaoVw4Al5kezDDrjK/jUsqoWmSiTifyKIl5WsKg9H/lfslVof0UXLEcaDa/+KIA1hOoJPaQi8/4zSAkAVse840rGtxu2rtvkfwf6napd+HG8xSbb3cBhvzQ4x0BnUEptyexwxevS0zEtYPSyo2osJ8hy5o6eR7b9EfEJKRPj13ZKIT0p5H4ZaQNsdcUXZJeNJ/QXOc/8a3b3HjsHnnri6zFgy8U3uRmyCB+bAioVJxP+S8kEfCuPoxxPDU6sINUa+P+JEwOx6aaRAbQBpKtaZBG3fpBstQ8gIhSEP8S6KVDGaMJWmB8DeXRgfNhXGw9QQ/ijLy2FABQVUpoVEXCFklTbI8P8tZU3JFmdyI0HOE05SK2+GI+RKiaiKrYR3HT9SlWj0bGd4wGGfFJcy3ERqioVR5NeKnTksyaO1Ji4rMNV8wB+FAUXeyi0DgVf0wG54PpmFYxDuT9bsFUPR/yPl1dJEctP8X7xSHUHSAIkXpo75Pqik24lLA4eTybmzWibxOLKmowk8BCeh2qRSPKQYXZgQwc4TDzfjoyPzZMVzaaM0FPxP6v2MR8qxfj3toRu2hHur40F9X9VwaqSaxuxEeQ5mhwE3OEI2S6M6hZBsDKyLXmOsAwZJFUnE/8OOJNrAGa64qv8ftTYAAO18d3hU1dfunjmQ0HtTEIcqglRBhMw5EwQUsaH4w4YlQCBRCJiEpoADgRCVpqAISpGOIiAgSEkICEjvUqVKBymC0vW+75pz4sq9z/fc+8/9/vp8Ht2b855V99prrb3PiM/nN5YpdGLZqsw8Rdo0fqdvux7vdnm4frsuqW/3aZfwTLvOLyWZkqaU8eXJ4zPGb/L48rbo3rFnt/ikVBPly/eBMSa/KWZKGOMzwspUMnn8edvEdYkP1P/3jUIc8I8MRX0kKMl5gwGbN23y/uWD3mBUf08ecvKBU+G8LybEB5oFXoyP6xZo1qNH18S4pI7xgRfie8QlJgeSZUgJxHXtGuiQHJfUKSXQvTOedk5O7BKfHJfaPTnloUBiUseuPTslJnUJdOreLT4lNbFjAG8GErv16J6c6pLVCTzX02MXSI3vmJCU2BGSwDk5PtA1sWN8Ukp8pwhZUkrPZMxTuwd6JHfvldgpHmTQqkPX+EBKfHIvvBvo3D05kJKKt2vHde2eFC90HXomdk2tnZiEt5V2dQKPx/cOxHl2ReTFpQQgMDU5riuldOveKT45CUp0FiQV7tAs6gTawkDITujeoweNpPDO3bt3CsT3ik/uG+gU1zeQmJJ0PDwuNdCxe1Kv+KRE8H4o0Ds+kBQPO+ICvfEG5KTEdY7v2hd6d4cKianx3VICPZNSE6FDQnxf0QvkKVj4TnUCLyZ2wzvibKCB+JSUeOrQOyE+KdC3e08o+G7PRFBoRfEHeheSExI7JpC6d0JfeRuq9+zaiexT4zqmBnqmQP/kQHcsSEpct/jatMD1LCRD3P//aEDcRhs3cgtmGDMw3ZiMSAh/bI5elSgeZopVKGyKSCiXTjMmUMaUNfcMBHIv4fKmgrnPX9HcbwLYEZVNFVPNVPf5jL/f+HHjvH/5osX/YFf5zAOmBvhk+x78Twd4vqd5OrFLQqqJ/KF25A81ff89Dvif7fA/20FFg8njbYK80T6Tdu1ua39GdtR7VmKfs9XzMGaj8R+T10S9iSow+NaAIf6M2AZtLTzMVvCbUUtQI8yQfisb+DPMLx2swX//s1LhS3xRo/2RF6aAga+PNcSYNuqF0f6oq3whPevN/FBg+jt8QUu46o/ahrrBF5qBw5cJFnQup17YZkXNyhN5oS84fFWFL2gRs/JEXc1j8C92qhhqGaIB2Dag1+hyxufzDzKjYjTiixpwo20VFD9/msluphG/S2MByTiiESuq35wrO1FU/YNNRjGN5IkaUKN+K9IMNuu7aiSvS2OADBuukShXjh9IhT0aiXaRvP4hJlxCI/miBsz4Eq6IAlK5sUbyRw2oenApNRhiWvfUSAFXgzxA5gzRSEFX62ggmxdqpFDUgFsDakaQdYc0UthF8vnTzVFLI0Wi+i+rmNf48gMpXFgjRaP6tXjrJO1JN1+U1kgx154CQM4+oJHi7voUBJIQ1EiJqP5Ogb30W7q5/rRGSrp+s4DMf0sjpVwfFAJyLEEjpaMGhN8ORrhV/kAjZVxu0UAOfqqRsq4PaM++mRop59pDHzy4TCP3uD4oDGTRao3cG9X/15sDIlrX2q6R8q7WpGm/TyMVXBpqveukRu5TWg+7qZGKOVoPDbeI1sj9OVoPNd2KaSSQo/XQ8IJSGqnkalAENEnlNVI5qv+0lotpz1BTqYpGqrj2UIMmD2ikqqtBPtB0qKeRam5UAQnfaKiR6i5COSObaOQBV05R0My0NVLD9QHsMdVbaeRB1x7qduxZjdR0dSsAmgIva6SWG6PFQPNkB4085Mqhd3Lng9rKO++naqSOq3VxcBvdRyN1owacuf2g8ZUAUjhNI/Wi+lePGhjhtvNDjdR3ucHS8LnhGmngWuoHzYwxGnnYjR3KGTRRIw1dOeBmnpiukUYuN8RO2D9HI4+4sVMSNK3ma6Rx1IDH3qomGoTH5dolj7oaUE6vNRpp4srh+tTfpJGm7vqUAs2ruzUSE9V/xZPDxKOmzUGNBF2PUs7GkxqxXTlYufCQCxpx3JUrDeTRaxoJRfU7sPW6rEJ4xg2NxLqrAO+YlXc00sz1TgFUvEFGI4+5UVUQ5XZKXo00dzNfPhTBtfk10sLdC2VAU7yQRlq63IqBpl5xjTzuxiiKsulRRiNP/Ktb9qflNNLK5VbSnxFecJ9GnnTX1II9BytrpLXrA2gQPl1VI0+5GhSHnOo1NfK0uz5RQDrW1cgzbp3zA6mRqwI+68ZOEdhTNqiR59yVKwUNLoc00saNEPgg/E5zjTzv+gCrEDuipUZecFcBlpoFT2qkrWtpXtBkPaWRF90YhUfDL7TRyH9cj8I7scn/0Ug71zuQE/7+VY285MqB1tmZ7TXysqs1/BY++oZGXnH9Fg1kemeNvOrK4SqceEcjr7mrUBhIpXc10t7dJfToB6kaed31KLW+1Vsjb7haF/VLs+k9ftMVXxgt2vbnNPKWKySvP81MLqmRuBx3ppkaMzTSIcedg02xahrp6MopAiRPX410csOjLJCvFmskPmdjDzaFDmiks2tMOSDbb2mkS9QAcUAZtE41G2kkwdWtMJAab2gk0bWUzVuZXLq97cohTZ8PNfKOS+MH0nmaRrq6G4HN275NGunm+oCN5c4/NZLkepSNS9PCGunuhhSbkLWlNdLD1YCNS7CKRt51tS4FpFstjSS74cHG5ZUmGklxtWbDV+IZjaS6G84H5OvXNdLT9Sjbx0CyRnq5CO2ZlK6R3q49lFNzpEb6uHJIs3SSRvq6NGz4WszSyHuu36jBZ8s08r6rQREgpbZppJ8bb/Tbe4c10t/1G+V8e0ojA1w5XIU7NzTygbsKLKZNLI2Efa5LUZdMmcIaGuhzJbGtqlNcQ4N8bi1hzcq94GmgEj8UBFWBezU0GFTiPKhhXqisoSGeGmigwnUe0lA6INdJ6CIf0dBQMBQvkWElR0MZoBKG7LvuPqGhDwFJhNPkfi9o6CMoLyazgxjTTkMfg0q8Cw1N5psaGgZINKSsO4kaGg4oR9b7qRoa4cmCD9HLaWgkIPEhZe3vp6FRYCiy4I1wuaEa+sTzRhlAm0Zo6FOPir1MwXEaGg2qnNhYN0lDY0Dl+dBMna2hzwB5doUrLdLQ51Be7GKv1fRHDY2FLNnZbLbqrdTQF2AodQQMzTcbNDTOYxgNWau3aGg8qEQN2tVsn4a+hCyxC7LCdw5r6CtQiax7APU6q6EJoAoMOR9ZlAp/aGgi1JBFoTc6/KWhSWAoaqDhiO2Rq3JNBiQ+ZK17I6+GvgZDsYul8+1oDU2BGqI8GIbXF9DQVI8hG7zFRTU0DVTursww/hIamg5ZojzajuyqpTQ0AwwlsIuCamk5Dc0EJHZBVuyN+zQ0y5NFDZsHNDQbVKIhTM6uX01D30ANMZn9l/OAhr4FQ4leMiybqx7M8RjSUXnraeg7UImj7gHDzx7W0FxA7lJmmDONNTQPaog30LhlF2iqofmgcnNURriOo6HvPTVoV4XmGloAhmJXCch6sKWGFoKhHIvQOsV+3EpDi8BQ4hB2xa5/RkM/gErsgixT/XkNLfZkFfHzPq2B93wJSMSBpfwDTfYFDf0ISPZdXvRPgV80tBQ6yOqzTSrXX0PLAEnSYJ+UUUxDywFJYNwLqF8nDa2ArK/WBChrsAkM11AmqERWPkCd9mgoC1QSTsUBlbutoZWgEi8VQEOS+oCGsgGJhuxvkttoaBUgd7GGmBO9NbTacyA7nMczNPQTqERDyjozR0NrAImsYoBO5fLhWkDiDco6+o+G1nmyiqImV8qnoZ89qjKAKt6nofWARBa7jAn1NbQBDCV0ebdWo6mGNno+ZEf1n+Ya2gRIAuBeQMFcjtoMSNaLsuJf1dAWTxYbl8sdNLTV05D9Sfdc7t0GKjGZbcjkDzS0HbIkqtnZlc0VGzvAUNarBKDtkzW0E1Syg8jwlbka2gVIGFL57cs1tBtqiPIlAb22RkO/QJacQ6nG3/s0tAeQqEFZSy5oaK8ni41XnVsa2gcqCRuUvHAoSkP7QSWeZxlqVFhDB0AlgY3iFZ5XVkMHQSWyUOXNOxU19Csg2eZlAVWsrqFDMNk9igw1w2pq6DAgWZTykDWtjoaOQI1kuwC9MTT8d2MNHQUk3qgAhgebaegYoK2bYRdlbX9OQ8c9WWyizrTV0G+gEkehlJvir2voBCDZDoDCI7to6KQHoRE1RZI1dArekJhnvZ7WS0OnoYYEANQw597T0BkwFDXQX4VLDNbQWUAS2GhfzQsjNHQOstzSgCupzzV0HlTiKK5Xr1zRewFUsl501IOzNPQ7NMxxVLM5GroIhqIhYsO8/YOGLoGhxAbVqLZCQ5dBJWpQln+dhq5oWfdu1NAfoBJZVL75Lg1dhawc5f86oKFrHkM4KlzkiIb+BJXnKNPutIb+gizRkJ5vcEVD1wGJ57GJTPJtDd0AQ9lEKJSmoU9DNwGJN9jYfJJHQ7fAUOxC92Kq59fQbVBJ2KC8xr5bUEN3PLt4bdE/14a9CypRA6U8fKOYhv6GLNnLYBhuVEZD/3gMcd+S3aychsJ+98IFDLOjAhoaCEgY4s4nu3k1DQ0CJNsBLYpJq6mhNEDiXjgq9t26Ghrsdx2F6yWzrYGGhoBKPA/lsy/mygDpfld5+vB2Ew0NBUPxIfqr2MeDGsoAlWw9tkOJjoY+BJUkcygfu6mZhj6CGqI81AgvfVxDH4OhqMFVXttKQ8NAJavMlvLVZzQ0HLLc6M0IP/y8hkZ4DLHK2aG2GhoJKlllH6Bl7TQ0CrLEUVA+fOA1DX0CyFM+e/1bGvrUk1VYGrYp3vPRECQr4kfDdnSuhsZ43Er400yYoZsDfQYqcWBhQOt7auhzQMIwP6DwMQ2NhQ6yIiXRX10ooaEvIMuthoNNn3gNjQMkahQG1H6RhsZ7stjmPXpOQ1+CSlakFNqhrHs09BWoxLfFAX3eSEMTQCUBz1usAW9qaCKoRFZZQI/11tAk2OWWvCHmVoaGJgMSt98HqP04DX0NWU0X5aOjhpgRWRqaAipxFDvAads0NBVUsvoFAU25oaFp0NDNeOnmaCENTQeV+JCd0riAhmZAlmjI65+NNTQ0EwwldHmfVe9RDc0CQ1GjOKB5T2toNiDxIT/sTY3T0DeAJGkQmtxLQ996EJuoCR9raA40dL2BbnOMhr4DlajB/mrmLA3NBSQRRZNbZ2poHhiKyWzz3l+rofkwWQKbduXZpaHvwVDsYld2gwUlB1oAKokNyur+p4YWalmT72poEahcWbjnyauhHzxZhIowyedAiz0INwDhjHs1tASQ+JCFMrqahn701EA1DN//oIaWgkpiAxcR5k4DDS2DhnJ6BZWZEqOh5R4VeoPwgJYaWgEq8UZFUE3IFRuZgGQpoWG4yn80lOVpCLtM8BUNrYQssYttw7KOGsoGJNucsn7rqqFVWlZiTw2t9mShYTOD+mroJ0BChT4k/HN/Da0BQ9kObBveG6KhtVBD4vB+QL1GamgdGMquREcR/mq0hn4GQ0lE1PDT8RpaDyrREI2N+XaihjaAShgyNv6YoaGNUENigxp2/V5DmwCJhlzlOcs1tBkMc1b5hTUa2gIqWWUyrLNVQ1sBCUP6MGmfhrZBefEhGIYX/qqh7aDyGJpRpzS0A5AwpKO2XdbQTmgojsIXTXP9uoZ2QZabe4ea+Dsa2g1IfFgB1dAxGvoFsuTggBoa2yRaQ3sAiYaooeEHCmlor8cQ3Uv2w0U0tA9UojwYhtuW1NB+QMIQUKT1yoEOeBD6K1PvPg0dBCQxDzViu1fW0K+eGuhDwu9X1dAhUMl2AFV20Vzb/LBHBW+YCrU0dARU4g0yLJMrAxwFJAwrguE3j2joGBZFVhmyzMWmGjruyUJjE3srqKHfQCVLiW4ztmeshk5AlkQvGMYuaKmhkx5D9FfhrCc0dAoMZVdCefPFUxo6DYaiPDrA2IfaaOgMqCT3YlHCI9pq6CyoZFHQbWb3e1lD50Al3Sa8Yda/qqHzgDxvxBbM1Tlc0MqXzVUQfweVKA9HmSudNHQRkOco0zVBQ5egoTgKDbaZ3U1Dl0EluRd2ZUe9q6EroBK7oKH5M1c+/MPTML+fP13L7z2/iudiFG/z3iquoWsQJOr5cZvXo4uG/vQERfnRAT6vob8AyVmD3zaLVdPQdTAUV/AT5qwOGroBNUS9MoC6pmnoJhjKvisAKOEXDd3yIHaAC0pq6DZkifJsvT6qq6E7kCUm5wM0OVZDd0Elqy9t3gsa+htUoiFlte+ooX9AJbJ8gBp+oKGw5WrIm8MGszQ0EJD4sCKgads0NMjKiTR0tlc0lGa5avB2qJhPQ4PBUPYCu5e4XN4YAoZuzKSbfQENpYNK1GBj80lDDQ31ZPHz5OqghjLA0K1Q6eb5ZzT0IRhK6LKXa5lrlT8CJN5gI7qml4Y+BkOJDd5S1kzX0DCPKgrQ7PEaGg5Igo12ZS7V0AhAYlcxQL22aGgkIEm8ZQGlHNfQKJjs1pp089x5DX0CSLxhAIWvauhTMBRZKJThrywNjQaVLGUUitfxaA2NAZWr/FDTtayGPgMkDFHywq0qaehzMBQ1IMvE5dpfYwGJLDY2Mx7U0Beee8nwlfoaGgcqYYhmwyQ30tB4qCFLWQLQhZCGvgRDya5kOP9xDX3lMUSVNxtaa2gCqNydMtSsfF5DEyFLVhneCP/9moYmAfK8YQ7Ga2iyJ4tUVxM19LVHBW+Y7SkamgI1xBuE0t7X0FQPAkPzSJqGpnkM0diESwzX0HRAojx7uRfGamgGGMpOAcPwuEkamgkqYUi7es3W0CzPLtyIhkd8p6HZoJJSDh+G05Zr6BtAogZkmZ/WauhbQCKLyk/KlW3mABIqqnFkv4a+89RA7x2+fkhDc2GXBBvDZsApDc0DQwkbfCA2Ny5raD4gT1a48W0Nfe/JwnHDtPlHQwsgy01f+DBnaWghGIpdAZS8a7n21yJAss3LoF4/XFhDPwASNXCnZNqW0NBiqCF2ofJm9yyloSVKjfCushr6EQxFDVTe7FUVNLQUDF27MszWihpaphhm16qsoeUeQzQ25t4HNLQCVLL1wDC2X00NZQIShrTrQG0NZUENsaskZN2pq6GVkCXnaKgRrpYrA2QDEjUgK7tkUw2t8mShKwu/a2toNaikEqHnyc77mIZ+ApVkAPQ82eGWGloDKgkbyspsraG1oBJZcG+4/LMaWge7PPdmP9BGQz97VLRrSFsNrYcssSsaVCkva2gDIAkb2GUWvq6hjYDELrg39okOGtoENcS9UMO83UlDmz01SkONDl00tAVUbrnJCI9L1NBWQGJXBWnYmnnPt0EHd/sPMpOzNLQdkBvVaaZVmoZ2gJuoVxDQ5J81tBPqSYLyob8qVF1DuzyGbNjy9dHQbjAU9fID2vyFhn4BJLLYAd5YpqE9kCXZlQxH3dDQXlAJwwroeb4ppKF9UMM1GVd2LTS0H5BoyCbqQFcNHYAsUYNN1LURGjroySJVu0ka+tWj4s1hj1UaOgRZEp/8Nd3L7A1yoMOARA22DbUKaOiIJ4s9T3ummhzoKGSJN3j5trqSho55DNlfNXtEQ8cBuWqkm0ZPaeg3QELFj7aL3tTQCciSzpbt0LEEDZ0ElQQ8lT/cX0OnPOXZARZN19BpMJSwoYYTP9fQGTAUDdkBfvqths4CEg357bh4tobOgaFkBna2d7do6DyoZN9RjWePaugCqEQNMjx0WUO/AxKGtGvD3xq66NnFCtXf0tAlyBIN0RuEVxTW0GUwlPVi8epeWkNXPIbslDLu0dAfoJJ0jUIZfjqgoauQJY5CyQuvq6mha6CSpAFZZlB9Df3pySLD8Y009JfHEHaFS8Vq6DogsQuyzIutNXRDyQoXfV5DNz1Z8Iap8R8N3QKVeANXduZgew3dhixZLzS9Yauzhu4A8pre8PCeGroLSHLyvWD49gca+huy5McDuDkMDxisoX9AJdFLNe7m2ubhPK4a7F6qfaGhgXncbQ6TzZzJGhqU51+Tw2umaSgNVGIyle89R0ODIUuUF/cu1tAQUIl7cS8XTs7UUDoguZdDMx8ut05DQ6GGaMiW8o2NGsoAlcQ81Zi+U0Mfemrwq/2gXzX0ERi6tWaouXxUQx8DEpMNGOY7qaFhHkN0m+bkRQ0NByQRRTWq3tTQCEBCxboW9mlopCcrDyrvsFxbbxSo5P8BA1V2m/wa+sSjMiivrxfU0KegElmo8uZUUQ2N9iCU8tjd7OVyoDGAJDbwtTSccI+GPgMkIQo1wrUraehzTw0q36SKhsaCSpRnR3G3hoa+ACQhCsjYdTQ0zoNwExXb72ENjccqS8ZGsxH+uZGGvoQaEhu061xjDX0FhmIXLjDDA4IamgBI1qsgqCY209BEyHIjKsOsbqmhSaASH8IbsfNba2gy1BBvFIKsFU9r6GtQuf8rW0b20y9oaAogYUhvxLykoamAxBu06732GpoGSOyiN4rEaWg61BBvoPWKrd9RQzNgl2w9KG9GdtbQTFCJ8vhaiud9veezPJLI11INzYYOrua49WJ85kDfAHI1TzMJ32voW0Cu5miHKmloDnRwNR9sqrbQ0HeeGmyizHsamgtIshCbqC+WaGgeGIpR/Frafp+G5ntq8NZrezENfQ+GEmmEalbR0AIPYhM1mEGYAy30ZBUFdIoxkwMtgizxBr+xHu2uoR/AUOzij+K2fqShxaASDflJtMc8DS0BJKHLH8Ul5bLrR0Aii/1VQ5+GlkKW66h0Mz6Xycs85dm9bCqnoeVgKDWUn/NW1tbQCjCUUk6GrWI0lOkx5OVb3+YaygKVmMxLqsttNLQSsiSiKGt2Jw1lg0pkkWGDZA2tAiQM+SF1NgtlDrQaakhE8WtpwwwN/QRZ7ikv3ez9SkNrAIkalDVqvobWerLYlUVnaWgdqGS92Hq9vF1DP4NKWi+6t8VhDa0HlbiXsh69qqENoBJZrLwv5dqVGwHJUuLzULhAPg1tgsleXQv3KaShzYBkUVBezSfFNLQFkDiK9yF7WBpyoK3QUIKNlbfM/RraBjUkT+YD1esPaGg7INkpaL3MtVoa2uExZPfy8CMa2glIopcaLojV0C6t4fUWGtoNKmHI/52x8XMa+gWQrDK9kfGKhvaAoXgDapivX9fQXlCJGmwp70/Q0D5Asl7s5cblisP9gKRQsgGoMkhDBwBJRGEpjRmmoYNwlCwlrwcXjtbQr4AkbOgNuenNgQ5BefEGFiV8caKGDoNKFgUmm0dmaugIqMRkNIfhZ7/V0FFoKNEL95reizR0DJC4F44KL87S0HFA4ijKarRBQ795sqB8+JktGjoBSJSHD83oHRo6CYbiw2hA9x3T0ClAIouL8uV5DZ0GJIuCbjNc+i8NnYE3ZBPRvTvuaOgsIHEvqmH4N5+GzkFDUb4o6vUlS0PnIUvUQHk1dfNr6AIYiizU6+xhhTT0O6hc92aYSsU1dBGQ696M7NgyGroESGThO5oJl9fQZciSsCkL5V/JtSuvQHk3A2SER1XS0B+AaFe+/Pl9vsjfg+L+pSjG/8HhqtWtUu+Ov/VOg1Fr+jvXKmf8cnFCtdd+nJ4/j0HYG/OQqeP/wBf2+Qb6zCCfSfOZwT4zxGfSfWaoz2T4zIc+M9ZnpqMp3egzm3z+LT6z1WeMb8Sva/L7+fcPmcr8m4yeTEqNT06K6xp4Lqlr30DzuKRecSkmyvvbYSJ/KYyRvxHm//L3Go3w+UxUpbbIgnOjQykJ9UN+TnY9Uznkr7NggpMzwcvGP2p1z38nAmWmjg7mTHLIOTGr/Ma3NjDfxvvGz8mgz5qH/Csn3etcnvl4ZFIyzYSs1zrFOAM/s0Ll677uLK2YN2Rh+Z2+Z6NCz3YYJaM1+d55Mhn02U/O6yP9IatjsX1O+O07zn2vnnAa5LvgWPumXnb+qvGrMyD0p7Pp67WO9cgbtxyScdx2fbTj5wSKoNcvs//fydONP3QsTh57a7pz7e5u55/dPzpWSsIOZ/mTm50a9dc7PUfvc6yL/VY69Q6dcPZNne+cuX3WsVZt/NpZOOGS83nzj2W0Xh85SCb7pvZw+pW66Fi0psXHF5zZ655ybg84R42aOj/9eQb6PuS8d/aUY73wY0VhSkcU3PubIx6BYhFnYTRmvWV8856Is2d8OdixOBnWdabTZvhYu1rUKscqmZZt76x8kDQiysJx1lly9a7z5rInne4lrJD1+OIUZ1jX6FDwyEgZSSKT8nUPwT3Qm26p2X6b+Onoc8MjD+iVqgdvYjWGOBYn1aIGOsVfvum0Ovae44cEmxOrdSG/M37cPWBU1xmcvdG2/qrR3pnxZQs7PmaSjGC2TCbv2hudxE+62dZ3FQ7QZ/a8J46BdJztH9b1tHNi+pdB66NmR51XmjQM0u8wyFhcCTxYEdtooozWD+t7yWTT1y2dzNSSQev4e6XA9ffgnj5nbahqW2duz7bL7t9qwxCbionLtmx+2uFIHxofIweCHQvZHT76CeqtcaiVVbT2Audc9SsOo46j9env/WTyUbO3IosOS5xT24+LvQ8N3eNYXDAY7uRtVwSuWeZYcLpT2P8t/OUTKX5PnPGZndgOeDEE24z1S5/8obiTbaB23lDTRettLJ0J0R56+fWRjzl+6s+J9UD9fA4RWGrLq5Bok/bF36ZLlPgL7q0SxGgsmGpjZe33S821/9j5jGONWv2n7RQY6+SfU8F59EOEzMV+IQkVOAQ25Q9Zj3440Kmz4D7IHuNw1/obPrxQJtbhqusEoaPk1YmXTgvtP7tvRJhReXJ/v1SRkIhzCpRlZNmPflhJzPR79hrfqe1TnGk97gtZD7aPhGLVg32hxTHHuidPO+fxxQvFq0uu9nf8I8ZelInF2CYCqyOvTmm5WGg9ZuZYXuNjtiiZFmtb31z5VCbznvgaJK1sC9sIe/pFm1H42FvxNnLAMjBMcax3ViyCGX2c75NnRUT9VeMrp3WhQchM6TLijVSZfFfhVYRjOOI5RsRPf9aQTW59kVSCXJ0x5fI4WA7Hun/IeRvnU4cjI0MeYPfY3DBxJ7fb1tON8zsTL80UFH6wrZeK1Ma6drMZ0tTUio95U2zwjDI+qkmbrVpDP5cJdWa6tBhxcG2IC1V5/h+RtPWf305KbG6/vsuxTkw/CCNWY4MddF4q8p3j5wRRHLT4CvfQls2bkXumxiByf8J2sGLoYozLrT19ZuPVNcsZvXiwwnrX/ki2Hx3I0WKW4eTF36rxjeXgYcEjJ2NoK3Jp0ELdoEfggP42NrnNHcSMhb3YQpwgD2h89xJp9n2vdnIsKIPwGejExxyxkSgc6+hzhZ3ogZ85U1o+gsUY74iLXvhxolN67lAZrbL7R8iEDoJEJtaJTvm6ExxsEJj+pWMlfvIdsux4p9L8BU5GGWz+C8//6HQs9gWy3jKHESyRwdwqGat/6AeHb9B1EnNMkCwm48ftdyz6n3WHnCWxYyUlT7AmcpSCxgkT/EtFfo8kSqZ+JqounU85fuwpe9VGX4jJ1S641woxc2/6GrWPzuAqe8tuZqLfQSDbF/v9E4ko0tU7VBU65AlZCBqpjExaHFGHVsuENY1FUWKA0cHE9fNT1x2LOrN2Ijc4zDqoCSZ0o60VmngpOsQtbS2cUDREHn/vLicjdv4DMjlXvT46A9TflZOahrqdvu30zgqFoJNj1TvUIkRJrOxLK66ll1qFRoydix3WKiT1lxNEq/Ef2Nr43wkrjcXJjbZTEbePhOhuK3pgo9CbyzY46efrh+7Js8exRoytg01/3Hmgfo0QHYn6WynEcttmeFkZreCRojJhYmWSsmgRs/b0HndlU1ivNLnmrNp4TKpznQWHqOIZWVGizw/fG/EMKxXpi7+81EHfcQnrNgtrf0miy88JVDf+P3Zu+XciRnBCIz5vvgmxutjBZt+AQrxBokiM4H6lEYxGMeKrNZOlZ2Ccc7S6dO4sE+yKSOAgs0uMca9Q3f+zRZAJY8PsQK9AeEOvLFsIiWDFsEiTbElfCFQ7/fzzqE4DbYu7DekLCaov05dtcT8x5aCRk9FqkG+OTMJvr4iQHH1uC5OFTWcxzWMVjqFPKuQwphs+/LBjFfafd3ZWfg018DxyVFrkwYGtSyBhO/LNLgdFfLGYOGvd/2Zz6blPRGzGGUToaUuOzTQqYt60HnaWGJ0zofWyMxiaNBxnhJBFQxmzy58cJqMkNE7YOmFDhqTta3XsForb2ch6vNbpNrLBXjS2/tC0HpmO5a8VDYZTHY5iDieDs1sjXVkhhJ5jbej1NzsAm4EhPuqddQRuPRnk6uOtoMV6ivVcwfjhiL6mj0yoIN6IgZ8fYggEaR02ZVAMpnVmic/4Yhu9Ac+VXGEhkfL9Fae2V5YQQEIuQFExd2dfsV9psihowclIs+VtOosp12IfgLZG+gEWIT8n0oWzu+BelQm7FYsTMkDJd0hjUQ4Sr031mJ6t/qFGkBdPBpFi9e2VF2gJmtIuyJeP2n5PV7MKitMKqBmJUIyRCbOWGJgzAYL+gKu+/MmHQrL8XTpXRzYpj91SOYSoK+xc7Hd/iGZytNAOyATxacsbjGuScBQenBSt3UDeYC4RkowyTYQHR2HKCaXIGxRLEo7kYYajXaPCOdHFvItEKIqjj31Vgikl4RMZkTP/iyMKO3s5oqwN/PceUXY9M0U2FjcAR2yARJlg3SM7jVXk/zW7jEZ2YSvAgo+2sqdMyAkhGbS4F5ARgmCPQEPkMYLodPjHrjW0TKQTZ8PAUbYSJ+zj+AYzDPLzIpt58vHFV21qIxHJ/Ukp3JI5p5l78kQ6ISzLtzJZcjUTLkXlQgDD4VYIPQajOuT/Imkn/HbSsegn2vpap+VIwDCexYkFkv0AR1lSThjv0j1xxzB3cRSVOelY7GWsSH4k13qOhViXPzBosEI2uulmqDFf29gmkI90gGOJbJGcExE7T07Yb2FBbOSpHeDxoc1F5MnOzwyCHBzp0ehdlnRswGUoR/PE7d46mLtYFERy6MLzN6RRQhuwHZvGH5LqRWMYBHnbbZVmRxj+sXO4c7PtbwiiPpE32H4zi9Fs9PxRIYh0tmwuJJuHFiIDVoHZ5SJF+7G38soE9xBGkIYPX4XLp9oWz7RIXzh47UdfEXBwGtksWZ1nzu+TE2SFYftgZPdvkWpG8fw0nkUJRfcjGf0o6/9OIMH40YdFIpGT90vVCVlYV6xTvRB2q3NnNg4qrGTfXmkQ8tcaKqNFL3DCnba0YjXZ7aGfnyob4khfGR/yLbSuwn3bXSaRbIwHzHKvj6wcogatC+FigxNpnrGgMsFmHCcThhDXxBpTbg1U+V7CRlzPTc8jErcZtbGmtvyLLa3DkecneYCTXYhvsHcREmyjEHd4t9PlI+evkmmBEJtWKoLSMklU9XSX8nC4arrkHTkecFLv0LTIXuDJibmKCmFNQ34yQgcaCX1kNEZqZC8gzSOgLzNkZcRB7iWZsOZQQykGzCrMEDwH/hepggnPQnjhfsIXYvvLzWjxCoSqebqagTi2YROQvY1d1V8mSATQM42dyTTImo1SMQ2G+x15ANcgqiaDvrrDcwV6rEcQu59jrR5zrLztRjhl9z8Lnw/EIeFVtnJvY9/HwxMtHR7l2MLCm2HccRRGQkl3LGQF3hNA9ArUiM+4mUfbvGtAcrMhPnI2GbX6B4RsC/vyzHWRB4xybEhcgNyKHAGZf1gAOcpRhJOPmk1G5GERkAdzNiR94meY8PTg5q7TOJp/JQ2n2ID6BLSTjOgon5FJ8ZebIMwuORYPWlwNJlQuAtsR2cxoxVH4DzLFn7WPv7eby4xsuyHy4NebWbzNsX9+aomc2VEE5smNAjsiKQLYv0iMMTiw4DjFqs4Mw0MufOJIY0hP0UviOr5OXzKORoxNcixax/sun8l22B1YdFdhfy28vo5+iDygY2k1TpXsVUZh0mIF/pURYXCXx8IVSBISTzzaoK1pGESo8yQY9DNd4tBls/zYTJXIFFxCdrtTcZMyhKtk3539ri1mQyF0A4WQy562xUoGGSTImNMty2Zk7mOVYxLguUF6NDg3xE3FUbo4TtjWISa5GY/QqbIwXEbpBLl3udVYZLg4OCxNEbIx5QZHHjAfspbR/dJvMpa4sWgTEst+qLs5yBYVXoqBHTyEt1jBGs4R1eJ5mcApHJcjjM7DqDUx3H3YPUHZhliDSG+F0hmZ0MyIwej3eVH2ILeHTXWk+WcXzl6fbTlH6dM5YUXllZp08r2z7seynseVB8zhhAdyNv880shpgEmPx4PgkW2sSFuctj8ehsNXRHyEkiJphWHFUUKLEygFHr9zq3eS1EQ7JcR5buF+4UGGV4RY6yrSRtEW1kwxD/SRJeUq0A3I6zxGrYnhK+IoaoaJXCdyRB0ZKBOK4puS4+h9BF9kOaC3zfVB4GNXYcHYs9BlHMUHnHCNGYmy6PQ+owDGoC2G/tEDS0O7m3BMs0jgcMMwEqTjw8gmXSZcdAk+bmBGIxoqWTc/J7KktE6WlBOaaXzEaKPF/9AvbAzFUTiWiOdouLgSFVR8y8WCfkzqU8T7vAHhKDeenPAIJ9rzzporyMwjS5qSUFwYonSBx3eRnohRwFFcwgnjhOdBCRwmR0YSkwtHi3mIExY4Cb7ogb9INNIWrqQYTHvMd1hSVgzhzAlbSO4fpkALaQ/uWIekch7y0XUyB4I2yPYa+T0GUTAPa9tixbW7Y2RE+5UqE9wPRt7gzShJ8K0n0rnCS5JHEKP/Z+cqenDCkz7f+PT3FeJYm70VeUjnSqYsEJRCbUUs6wL14CiKcUJN5Q2qThLaIjxoHJkSFSk0n2I5Ug/jYz/LGardOUTsD9BoFxqfnQ4jF/n7MhLSGBlxlfqaTHjhKG9wmUjCUXhwwizJNxDBtpBwmciDozDlhFLkDYolCUfyMAfRkCAhY1EeD0l0cYItgbdahCAhEwHePMQLkdaFHgv5uWMeX/xwCAn9B3BsGLo14BvWdWbXSfBm4xDrKUdpSDjBMRNRhS6Qux5RGeJYtHaJSJZju4NrpSX/TlhZBcqZYHdHehWMkUml+SVCsnFbfPwQmshoVD+cEH9+qrGo79ljbuMijkEpqYEhyzjgzSDiiVe7G9hC2yyBD7YvGolyRFiQFQ+e4weOybwzDKaf/0RGWN1TJrxQgFjeHdwvDuZSoMWxUVOy5LqUxY7ncgk99jkc2TTLgy6dZ2DlR/PYL9eVEovsxGXX84TLBMQQ5hFWahtjiDWeI6XIhHmHjpPMzlzFbxFMRH5OuElQ6G9igRZnrpx0AC1B4SxE6XKqnNXt9Psy4qTdSiZs/rBYWVKgkLyz6GA0b1l+5CXE1O5M0N7m1s1ka4Z5pnQeOIFkYR/KKKmREx6WkIgzJcnBbZkcwSPo5wQPcDfE87ZsHC4JLWCaYrckjTDLAdMUR/Rxg2XCzCQ+wvqiuTyKYl43sjvYbXJrft68oFwaI3bv2lxAjm8u+zDygDfR8II0aOJnFgkeS+BvW67HaSulsKnB1ewgVNBJuIL7REZcQM6SCS8Gce9so+PbQrNw2tqHaL9uy+cjGmUm4TaC2Yjr4+cZMmcigU0oZ8KSieNAGYftKcMGTraleaQaaKnYyVGdx5DCu+H70Es4vL5iY6XekVjmZw+O2HRjZYL2Cr0izqq8W+BZlTsL4WP7Ge0o6kEE1Y98Ndj37AzZYejexkAczqgmLCNa42dlwvyC0tXUYm+GrC93Boh8G6GzXro4plOsgo2efab9bIdiWKOZ8pHAz8nnzWthk8K6vO3qRCZ0BT+Y+2giwsRGqqzuuPGGmP868oBbhCMNkAcwK4YrhkYzU75d4ICWydSPRiDLj0Bm+5gl5wJskUx8TaDzMlEUl7HViuEIA2x5gA5VFMeGjtQQuMXGVpEGwu9pJrdKvIUH0yDW/wyUqBJkxMJnhpuXD1YwQjjijQSZYEfBVyhXPUeXg5/XBPG2JAG4datNUylSOm1YxbsvkE1FMUpw8HVwKo5SiBbamjPhHkOnUQph3hJnkAoON6y0yVwPJj/YHAliNjfsD6WzZnDQNYwNjuhn5sqEocCWGy3CDnmVdznosWw/JyKXhudM6AEzGquGhI/FqmfD+keoNWKoOiPEM7bFCiQH9Lio3lwcThgH8ga9ThKOwoMTBIXNN/ivkDCwyIOjMOWEUuQNiiUJR/IwPyDR4w8hHtWISrVdOKFuiDvGwvc/fLu8ievn+3B7iMVm9UE2CCKCeHcSRNieZk5awf6GI5raaTLh+VfeCB55DgtwN8irBeHB8wqZcoOKFCyPlGWOogcniE9soUW2fLUhCUWTBzZ5SJju6fOgnLJrtq/Le5Fp+JTVCA/WySiKcQIdQvIG6UlCW4QHjeNDWitSaD7FcqQexodwlBkCrUqIZTA+Ru5meZtzLzZktDA4V714CMGTP7Sjcnkch26jJQ2EQPIb4q2aaMQR8T1LJvx8JW8gcByS0BjhgSsfrE40XF0eUQUpvG+jWI6iBye81eIbu5/p4AgJDzjkgTLmCFP6jVJk91MsT4HUg6Moxgk1lTeoOkloi/CgcWRKa0UKzadYjtTDLMbWPrC1t2wXhF06ystpyfVoC/hzkAnYwfF4OBNN76jIzw3YBTL584ZOLpHYlvMLlOwSpG2ZWLufOY7JCfTpe7GjVjm4UNmENZ/g8GRPkRZrFHIT+qxpkWyPjkF24+DsjyS1+HnNh9Hg0BkjCK/o5FUUWKHF4ROJHcy4K8gdIYt7HIiDZ5FBTsDUqUEq5EeewgNoxuxDnbEythjBgkmrkNAjZiLexG7eAYkj6Dx6hqLoKlPX+JDawHia42d2yZkw/nHfeDKYMyFk4o2PyQ62RC4F+WMFTG7g5ONO5PdI3Bc5k9JzfxYO/054shYoZwJ+EYYYjRmDJMA+SsxED4be4BLC6zhOpjv4jeosdtIP8mGVmZC9DP6QLHc9aHvoxGh+IbXbFSmMXYJyi5NTCHc1SDNl8AmzhmMxzJHCITfALxeSfOWTKVBE1haen2uH6F1kpRD18KMMyATNZeMQA4dfKni2wOm2Em6hTvOYKtez/nqHUBTxD465PrAvarN1Y7Nh8cs0cw2zARsefFA/Ass6yGljy+ZhvInaCiVmoe1dh/ZrnWMxzvgA6x55g40ZSRhvwoO/nyBTZPWIFCRiLG9RuTiHGsbPczNGg3paUgKAsSO6Y3tKC8Qumdb5MYmEF7sAOoCfBMQjDC+6iMVKfMZKRyeyinF7yi0+1heN5Tu4MxxrQ/cByKJ3bWzrSKNGFfklgSrjDfqdefIHNFBzIquLjQ+rLjlVDi6V9ffTM5yYtXmNjzpjvzBpTJUJdZclJjFV5sg2Rx5sv95WtjRaLf4+6CcJa96uiCN54uEtJm/CqRBO7R8hiKZIMMktJHtTbm/kGXTJuGLAguJObS2213ZktO0Ojg2TbJ782Tux8cU10iusJtjRr6DMocPnhPmdjmG+x5eEujC5kRxuOGKLfykT7gbYxAhbwiM8asVPsrGkrQ4eqSs/LPhjZ+0Qr3nxFbcWsuJZbKIH+SvBQ8hm90pWwFIHcH7gzXOVSCU6XLV6iLdLHOXowwkUg2Orhix87oTZlWVn/HqzIi9BSuFKsnyIFw2jVpeO/FJibaCY1F48jDxAPOFKLj+ueK9FrlpQFdH810JMHOOmaAYf7EfOfhO98M7I/QZzJ38Ohy4qsvR0asTahQ6+qW50uCZsvHlhYfHHAfxhEX81wKQkF/cMfY4410QesMnk8QmV1Za7QhgoP5ThiDVtLRMah2VcwZtATKYuh3LoY6wYhhL6mCpBVnnEZxAh2JCHJDQ2BfmGjZwVz98x2aAdiu8gc3FpOBtrOsHmZxa5BWW24e2J+IEZHsuHTqeVjbvWNlxU2W0czVFcq7A3xB/YVD2OWHwakVIdQfq7LT8448UPtePuEe14y4UQRvsFt2EL41hzmjZEdiwSQ2THUhneILGJ5D2BVGd6lzuW302kIMAZWIPnkE8e4eXF2+D8OzgPxs5FO83VYUHpOfqLiIf5gy6cP3ASmoWvKaPklk12K7eRXHPzaoE38zyzUQ8//8CJfPNCJyunQd5oW6Rj/8f7N/SQkd81wW+ZPKngzUw5B2GTZfFiEOeLLJx6m7B2ZfFUCJWzLKqLXJyFpZLRwn9kwiWD67JwxFwTA+9mQUJT2JDF9QsijWXCd6ODCN1M+hCdRRasi2NAZ/FAxVGyHicIboQc3qBcHAczmeCwKJm4iQkyW2YysLD0mZL18DDTW1QzDI01a/COyjG8Tbkf7noolLddEewFfEGHfOlskOh4aAjhjFDFHpxdIITPA0PQ2pcNITHa856oFOKVLXJpLfkaePw9JAZOWH44wjGRB2gqkAcYkHYIHzDvR3fiTqiA3Mzi/gALeIbb9Bds0fPY/+uQJX93JNUgXhAiE2WUG0NOGMASRMzfPHNyZEGRB7yfgpvkLVZXFMNCvBJC7B/imawpw1Pe4ilE9j6WCNaNlVHupzjhNSZ2iJzaJAAZKkKC0zurDDqMHZGixtsGxJ5cVCJUIheVNCpiHu5c+KPU3bg2+Fju8LFzY6RW8tDCgOOIE1OSTJie8EYQHikNwSeDDCsRTBkQLh84uPgSI1xsjuIATmCe1B35qQrCAabtdRg08mMWZFNk41sOoxhRxO+mA+WahxfgHJEeV8mEVslPZuhzXjfydlnufThBZs4SO3MmNNOY/wU=(/figma)–>
Nowadays, more and more people prefer ductless air conditioners to duct ones. Why? They are cheaper; they can cool individual rooms; they are easy to install… The list of advantages seems to be endless. If you live in a small private house or apartment, a mini-split system can be a perfect solution for you.

HVAC Ottawa offers selling-buying, installation/uninstallation/replacement, rental and repair services for ductless air conditioners in Ottawa and around. Our team of licensed professionals will listen to your needs and offer the best AC deal to suit you. Our experts guarantee fast, high-quality performance of work accompanied by positive vibes only as the comfort of our clients is a priority.
Licensed & Insured
Fixed Prices
Always Meeting Deadlines

High-Qualified Technicians
You Know Exactly What You're Buying
Installation is transparent to the maximum; the customer gets all the info about all the procedures beforehand. 
Warranty is provided; you will know everything about the scope of our responsibilities, so there is no place for any worries. 
Our specialists, based on your data, will select state grants and subsidies that suit you best.
All the installation works carried out by the HVAC Service Ottawa team in your home are agreed upon beforehand. 
All the licences and permissions for works are provided.
Upon the installation is finished, you will receive a Personal Card with workflow details, info about your technicians, all the data about your new equipment. 
get a thermostat as a gift
when buying 3 or more products
Get free Gift
Why Choose HVAC Service Ottawa For Your Ductless AC Installation?
Only high-qualified licensed specialists
Punctuality first! Meeting deadline is our priority
100% satisfaction guaranteed (in other case we will compensate all the costs)
Besides quality service and goods, we also care about your home cleanliness and your family's comfort during all works.
We are a local service. Thus, you can contact our specialists by phone and also come to our office if needed.
No hidden fees! All prices are always agreed upon beforehand. 
If you still are not sure if the duct air conditioning system suits you, contact our 24/7 Support Service Center.
Why Choose Ductless AC?
How to find out a ductless AC is what you're looking for?
Ductless air conditioning systems are perfect for you if:
Your home is old and without existing ductwork. Thus, you don't want the mess or expense of the ductwork installation.
You want a speed installation with minimum discomfort.
You own a condo.
Your home is heated with electric baseboards.
You utilize a boiler to heat your apartment.
You are an aesthete, so elegance and style are two words that must characterize your AC.
You have a duct air conditioner that is not able to cool some spaces.
You are tired of using window conditioners or other portable ones.
You have a loft area, and you desire to keep it warm.
You need to cool only some individual rooms.
Maximum power efficiency & quiet operation are your priorities.
You have a tight budget or just don't want to spend a fortune on conditioning.
Convenient Installation Process
Only licensed & certified technicians
All the procedures are pre-agreed
Arriving on time and meeting deadlines are priorities for us
Cleanliness counts (we try to do all the works with minimum dust)
We care enough to call
Great equipment and great experience are guaranteed
The installation process takes only one day (up to two days on rare occasions)
TOP 3 Ductless ACs 2020
LG
LG Electronics is one of the world's leading manufacturers of flat-screen TVs, mobile devices, washing machines, refrigerators and, what is more important, air conditioners. The company's philosophy revolves around people, sincerity, and sticking to the fundamentals. LG is the Partner of ENERGY STAR energy-saving program. The HVAC Service Ottawa recommends Dual Inverter Hot & Cold Split Air Conditioner with 4 Way Swing.
Features
Dual Inverter
100% Copper With Ocean Black Protection
Ocean Black Fin
4in1 Convertible Cooling
4 Way Swing
Mitsubishi
Founded in 2018, Mitsubishi Electric is a leading provider of ductless and VRF systems in North America. The company is a leading marketer of Variable Refrigerant Flow (VRF) and Zoned Comfort Solutions® air-conditioning and heating technology. Mitsubishi offers a wide variety of technologically advanced products designed to deliver efficiency and comfort.We recommend Mitsubishi 2.2 Ton 3 Star Split Inverter AC.
Features
No need to manually reset
Energy efficient
Auto-adjusts the temperature to ensure comfort while you sleep
York
In 2006, York® became a brand of Johnson Controls – a Fortune 100 company and a leader in world-class manufacturing. York air conditioners are quite popular among Canada's residents.
The HVAC Service Ottawa recommends Z Series 28 SEER Single Zone Mini Split Heat Pump System.
Features
Ultra-high efficiency (up to 28 SEER)
High-efficiency inverter technology delivers quiet operation for optimal comfort
Standard Wi-Fi® technology allows direct control from smartphones or tablets
Customer reviews
Rating from:

I'm not the type of person who cares a lot about my own household equipment health. And that played a low-down trick with me. It turned out that in order to function correctly and long, the air conditioner should be served and maintained regularly. Of course, I haven't done that, and my mini-split got out of order. Thank God, my wife found the HVAC Ottawa website, so we decided to call them immediately. We needed a quick repair. The specialist arrived on the same day. He had all the necessary instruments and spare parts in his truck. Thus, the entire repair process didn't take long, and everything was ready on the same day. Kevin also offered us a good Protection Plan to overcome such incidents in the future. Really recommend this service to everyone! P.S. That you a lot, Kevin! You saved our day!
Rating from:

For me, these guys and ladies are absolute leaders! When it comes to water heating equipment, they know it inside and out! A few days ago, I decided to get read of my old channel water heater. I should admit that had to be done a long time ago. So I decided to find the nearest shop. Luckily, Google Maps hinted me to HVAC Ottawa. The guys helped me find a powerful and not expensive tankless water heater. Plus, they removed the old one and set up a new model for free. That blew my socks off!
Rating from:

I've never thought that to find just a good HVAC service in Ottawa would be so hard. I've tried several options, but they, to tell the truth, failed. Thank my partner, she found HVAC Ottawa (some colleague recommended it to her). And now we use only their services. Now, our equipment runs like clockwork! Definitely recommend!
Rating from:

How can I characterize HVAC Ottawa? Maybe, the best words will be high quality at low prices. I use their services regularly for different purposes - to clean filters, repair my furnace and so on. A humidifier was my recent purchase, and this device is pretty good as everything else here. Five stars for keeping service high!
Brands