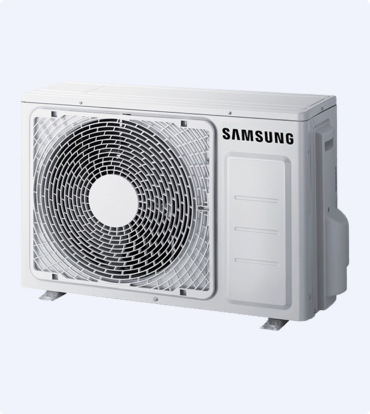 Rent Air Conditioners
According to recent researches, Ottawa residents prefer renting to buying. This tendency has been fixed during recent years. But why? The answer is as easy as pie – it brings more benefits. For example, besides saving money on renting, you will also be eligible for government subsidies and grants. And it's only the tip of the iceberg.
Rent with HVAC Services in Ottawa to get even more advantages. We guarantee fast, high-quality service accompanied by peace of mind only.
Licensed & Insured
Fixed Prices
Always Meeting Deadlines

High-Qualified Technicians
Why Should You Rent From HVAC Services in Ottawa?
HVAC Services in Ottawa is an old hand at the market. Experience, growth and constant self-improvement are three principles we confess. Moreover, we think that flexibility and caring about customers should be prior commandments for every business. That's why the list of our services does not resemble cave painting. Very often, we reconsider it to add new options. Falling behind is not about us.
As for now, we offer the following:
Affordable monthly rates from $25
No prepayments 
Free consultation at home
Free installation of your rented AC
Wide range of reliable and high-efficiency air conditioning systems from leading manufacturers such as Carrier, Lennox, LG, Mitsubishi, Bosch, York, American Standard and others
Free Home Care Card with the description of your HVAC equipment's health 
No minimum rental period - pay off your AC rental at any time
Transparent terms and conditions 
No hidden fees 
Free every six month inspections and maintenance - no additional service plans required
Rate hike protection ensures that any annual rate hike will never exceed the consumer price index (CPI)
We work directly with top brands, so we can offer the most favourable prices
get a thermostat as a gift
when buying 3 or more products
Get free Gift
How to Choose the Right AC for rent in Ottawa?
Tastes and tasks differ - the same appeals to the right air conditioner selection. Do you have a big house or a small apartment? Is a central ventilation system available? Your budget? All of these factors affect the final decision. For example, central air conditioning is often installed in public and commercial buildings, such as schools, offices, cinemas, shops, sports clubs, beauty salons, etc. This seems to be a perfect solution for huge buildings.  Ductless ACs are a perfect option for small private apartments, especially in case one wants cooling/heating in separate rooms. Many Canadians choose this type as it allows to cool/heat only particular spaces.   
HVAC Services in Ottawa Rental Process
Schedule a free in-home assessment
Call us or fill out the feedback form.
Our experts will contact you in order to arrange a meeting to take all the necessary measures.
Our specialist will visit your apartment to inspect it for heat loss and other elements that may have a negative effect on an air conditioner installation.
In-home visit with our Specialist
Our representative will come to your home and carry out a free check, that will take no more than one hour.
The technician will ask about your current HVAC system, inspect the building to find out more about your needs.
The HVAC specialist will name a fixed price and talk about the possibility of payment options.
Equipment installation
Upon selecting the HVAC solution that suits you, our specialist will agree with you on the date and time of installation.
The installation process takes only one day (up to two days on rare occasions).
Installing a conditioner in winter is not recommended as due to intense cold some work stages should be postponed to spring.
Maintaining your equipment
To function properly the air conditioner should be serviced on time.
Renting equipment from HVAC service allows you to receive regular service support from our technicians.
In the event of the rented equipment breakdown, we will fix it for free.
FAQS
Can I pay off my air conditioner rental at any time?
Definitely yes! You can buy the rented conditioner at a pre-agreed price. Having been years and years on the market, very often, we faced situations when our rental customers wanted to pay off the rented equipment. Thus, we understood it was an option people wanted. So, you are welcome to enjoy this option at any time. Just contact us to negotiate the details.
What happens to my AC rental if I move?
HVAC Services in Ottawa offers an option to transfer your rental to the next owner. The whole process is straightforward and requires minimal effort. In case a new owner rejects the deal, our specialists will uninstall the rented air conditioner absolutely for free. 
What happens if my rented air conditioner breaks down?
To function properly, the air conditioner should be serviced on time. In addition to a rented air conditioner, you get a constant free AC service. So, in case of any breakdown or malfunctioning, we will fix it absolutely for free. Thus, renting is a lot more beneficial than buying a new one.
Customer reviews
Rating from:

I'm not the type of person who cares a lot about my own household equipment health. And that played a low-down trick with me. It turned out that in order to function correctly and long, the air conditioner should be served and maintained regularly. Of course, I haven't done that, and my mini-split got out of order. Thank God, my wife found the HVAC Ottawa website, so we decided to call them immediately. We needed a quick repair. The specialist arrived on the same day. He had all the necessary instruments and spare parts in his truck. Thus, the entire repair process didn't take long, and everything was ready on the same day. Kevin also offered us a good Protection Plan to overcome such incidents in the future. Really recommend this service to everyone! P.S. That you a lot, Kevin! You saved our day!
Rating from:

For me, these guys and ladies are absolute leaders! When it comes to water heating equipment, they know it inside and out! A few days ago, I decided to get read of my old channel water heater. I should admit that had to be done a long time ago. So I decided to find the nearest shop. Luckily, Google Maps hinted me to HVAC Ottawa. The guys helped me find a powerful and not expensive tankless water heater. Plus, they removed the old one and set up a new model for free. That blew my socks off!
Rating from:

I've never thought that to find just a good HVAC service in Ottawa would be so hard. I've tried several options, but they, to tell the truth, failed. Thank my partner, she found HVAC Ottawa (some colleague recommended it to her). And now we use only their services. Now, our equipment runs like clockwork! Definitely recommend!
Rating from:

How can I characterize HVAC Ottawa? Maybe, the best words will be high quality at low prices. I use their services regularly for different purposes - to clean filters, repair my furnace and so on. A humidifier was my recent purchase, and this device is pretty good as everything else here. Five stars for keeping service high!
Brands