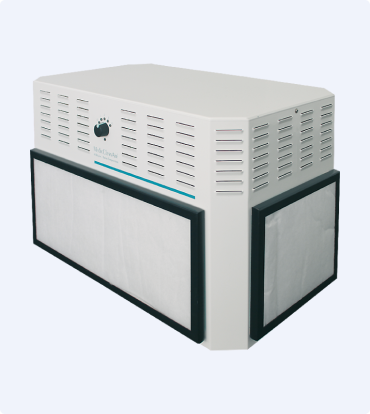 Air Purification and Filtration Service
<!–(figmeta)eyJmaWxlS2V5IjoiUDdreVZwcWczMVZndGp4VmhNVmZXbiIsInBhc3RlSUQiOjYwMTM3MDI5MCwiZGF0YVR5cGUiOiJzY2VuZSJ9Cg==(/figmeta)–><!–(figma)ZmlnLWtpd2kDAAAAFh8AALV7e5gj2VXfvSWpH9Ozs7MPPzHGGGOMATM7u95dG2MslUqt6pZUtVUl9cxiLFdL1d21o5aESuqZXowxjvMivDEmMcExDgFjiHk/Y8wjJBBi3o4J4BBjDCEJgXz58uXLH/kjv9+99dL02P+x37d9zzn31Lnnnnvuueeeq3mb7EZJEh5Hwfk8EuLKnmP3hn5Q9wKB/3pO0xqa7Xpv1/KByr5veSXcUNxWrwm44tu7vXoHUNUPbnYsADUFDH2LsjYUr5I89Pdtd+hZHafOLzd7TmC3bg79ttPvNId9d9erN/n9VgoOm06P+HaGe1bLs/w2SJd80+pZQ5Dd9vCpvuXdBHGnTPQst0Pi5abdaqG9r34nTqD6DcCCHbI+GsEEIHlWvTl0eopdKOTAswOOLHuzceSehEkENhNdgUXNwdR1BgqUB/F0HE+PvdWEPD2n97TlOegQTlP1U4K28QPotEASTcfsd60erSPNem9Q9wEZu57TdwFUWl69S75qw3E6Vr03dFzLqwe20wOxNrDMwPEAbdCmaDc7thK7ZXU6tusT3PbAhMVSq3HJs3b7nbo3dJ3OzV0lZAdD9ZpWE0Yq+C4H1g2qdJ/fsU0Srvg3uw2HK3u/3cNgPUW92phE03EXsxLiIbfu+8OgDXG7XBX4jddVviCbdW/f4lhGt98JbL0WFaoKTRp9j11V0+k4OVbr2LvtQH2z4cPWClKTwxdNp7lrAd/Sn2ToNlbB69Qp+5LvtIKhkgFsp133mjmmfMDyLD2D+6wbZqfva3teafdJu9+vB/3cyFfVKAAe6PS7ds/x7YBDPOiG8XSpF3PTdzo2F1jA3Zo2VhOjUVVQZE5iq+yB1QVIEszN1QCtktPA1HXUbqra3bqaWQ0etmcD2LBPsUv9UTiJtNGxzTwrMJW9WzanJ1t2Rw0S2GolK9bRUTRKFa3avR42r9+uN50DdIqm57gFKlsO/AML2GsOG50+9TIadXN/nVQJojtLU22DDcezd22940XfhWuilR3nQAFQIdA6+HCEztCsu3TuaoENW45nqq1To9BmNJotwmU8m+KbbINgZCwrzAlYYrr2vlU4mdFbnR5Gi/40Xib4xqtzGsK1b1gdH4CERggDtIthzqbJclFaNCwm6IL9Sl3ZrTMeGBgjNWnFN+tqAtUWJDaH+otaiijuDX+5mN2K6pP4eIoPcmECu8RWAUw6/SAFDc1shnNIyeaHqajVlv5T/bpHklH3POdAuRAnUdGo9VTf7iDmeMraVS1qbxZz2C4ilBq1YQ0sdstMqtGYzSZROHXmUWbZar+nPRs64jMf2x6w9PuNwKsr2LihHF4ttJpZe7aIn51Nl+EEn3esFplKhoMTqK1l7PV9RHFbrWjx9SBaLGP4LGmOi67Spw0nCJwuIKM7WyWRuVokswUWp2m16ogV6BCm5/hwUdsDLK2bFn0W6wrMwCGkhnLrmApihwnfAF51VbyooTHtDqCNAbbAbNGNFwtKz30L+0+tr1QAtiPChNXbDbj4RjNMTvQuM0wEU5BE4RpS7UTtSVW3twuS2HMtttIfsDHcJo+ainVnPlss7/a+iunABFA6czGREQ7sphpfZoS2lZm3E57PVsvdRTzWQqraIUvmLBQ0tH9Wim/ccLmMFlN0gct2lW8hYKnAJdVirZYzL0riZyE6N5FSR1km10PmEBz6fBL5UTopGNzznTQcBFad6ypN+IReYZzXOJ17JsNnJbC6ruPV1VkNZ9ZiYKVllJvoQlQFKLOYiKHD0S29PrmybcSjp2E2pYHEcRDYMC9gza28EewXzKZtpZnM2QpKLFLe2qflzS1dqfcDHvKYBT7fWyXL+Ogc6Kf90q2b1hAbVScZFfWZr6xuqNACIpIK337aGgbOMA3rMM0UTowdrK2Txw94vuXB5kPmacBl31MzbiBwo62YHUflAVWb0wpLIi47vSE8W7GJegtihoHdtRCvgMuug0RvqOZgaFh3VPBVm0ct4KruwOlBtprGVOKyAS4Xk6CTIbdTqm41vTp3xjb69q2b2WeXgA4cnWbsBItwmsSFji9AHEW2EQwRmxBR0zNZNG0f3jGwAMoWskG0BlIVpIUtz+liE6sQVSmRshhVLdF0NKqVKHk42nD7flvTUmGbBSWTtVWQtKjtgpBLusTsUNNSSTsFJZN0uSBpSfcVhFzSFa0olgFMmbD714iZvKtrVC3ygTVaLvVBNVJKTYU+VKZlMh8uE7XI55RJucTnYova5pB9wJ6H4x7pfr2Hnavy6OdbYYIkWa/vFu4DZr9hm+gQFJQhEqlWCTV4GupMCV/Qt/OuKvnWKDX97RptQ8ehHN/0R4vZZNKMF3pXQU7qpp8himCKasfrb7Ell9xQ0RhbeBmh37rhIlLqHWxCAs9ThcndPkKZNBJcMjAY4E0hJzMcigpEcjLBwSSrC7Et5DH+GIf4Uwnxp6rPLnx8B5g8xx/DAwncBeE2/lRO8KeqJPnL2RwfjAiLQMj5TO8pMBjdcLmI7wi5cXrtGnB5eu0RNMbptetoKqePkFg9fYTE2ukjJG644QJR2Z6OI3xnHK/isfBKQneyNAydZ+FkFeEbuVIp2fOF0YKVeuFpJGTlKDyNJ+fglwkDPgADQpbJaBHPl8Aq5B2EizjEJ6vTaBGPWvHxagHTIsSntwkBT7DVgSudTlPdLgGrYdY/9efhCH629q2L3MHBeqaHlAzqjTQBv4eAFheXEyxLQHqOe5OCcdrCw9T6lr82w3kC/yo+wQZQKblEM8wQw7WQHlP1CgjDHGN2ZtZVxK6BhMnuAtwoyXczu5fVQvaGv0jicAQDUPr4yshYnJzLhk8r75fIB1WEbUXhUhn4z6WLjBxdwrzuKpZUC8N0fdIr1AatUhBtLb3bbvh2j4nOpuM1e2i36i2P/dvNnooGl3r9LlXawQWsjvYyjhxO6b6mbq+0dXs/kny2V+t1lfc9YOr2Qc9U7UO+xh/2BuqK+BxuTLTP9Q9UFeB5pn/A9vlYHNJfYJpd6v1CXx/Tn9W2fdJfxIMV7Wc7Xo/6vZhGQfs5OGC4lC9pBuru8LmtTp3zeGl31+MJ+Xk+fA3ty/Zx3KL9/BZSI7Qvb+v2C9p63FcEGv/Cp3T7Sle3X8TkGO0Xd1oN4l/iuKp9lReo9ktd/f01d79HOz3SQfhAex0t9XzUCzrEH0NL/NX1hjdA+3i9MSD+BFrq/eRAy3nNAAqhfW2jc8D1+TK05HsdWvJ9eX2/zXm83txTSf9XmC21Ed5gugqvm32PfA2ctcRNBDe2zZaWb7Vw8UPbQnsd7S7aR9G2MSzHs9FS/l5bzwej7VKfTtvZo98gPVKZTc/GSY7W2XOfeBKtu+c+STlP7bmvuYbW23OvPYbW7+x1+V3QcUzy93GscF0GXavJu/EBWupxo7vfJf1mr6Mym6d7/f0A7VciHaFeb0Tro/2qAQyO9k2uH5A+REv6m719j3jouW22h16/wXUf+V2X/ONA6xEFPZXgHmGZuH7HA1QN0J4MdH880PN+ZrCv/OXWwAs8tBO019Ge+j4irxBTtMRnaB9FO0f7GNqvRvtqtAu0j6NN0D6BdomWdlqhfQ3aM99HzBbiNlrKu4OW8s7RUt6zaCnva9BS3lvQUt7XoqW8t6KlvK9DS3lvk75/nQK/XpoDpeHbCVDk3yFAme8gQKF/lwCl/j0CFPv3CVDuPyBAwf+QACV/AwCl6j8iQMnfSICSv4kAJX8zAUr+FgKU/K0EKPnbCFDytxOg5O8gQMnvBKB0/k4ClPwuApT8XQQo+R8ToOR/QoCS302Akr+bACX/UwKU/D0EKPk9AB6l5H9GgJLfS4CSv5cAJb+PACX/cwKU/H0EKPlfEKDk7ydAyT9AgJLfD+AxSv5BApT8AQKU/EMEKPmHCVDyvyRAyR8kQMk/QoCSf5QAJf8YAUr+cQCvpuSfIEDJP0mAkn+KACX/NAFK/hkClPyzBCj55whQ8s8ToOR/RYCSPwTgcUr+BQKU/GEClPyLBCj5lwhQ8i8ToORfIUDJ/5oAJf8qAUr+NwQo+d8CeIKSf40AJf86AUr+dwQo+TcIUPK/J0DJHyFAyb9JgJJ/iwAl/zYBSv4dAE9S8u8SoOTfI0DJv0+Akj9KgJL/AwFK/hgBSv4DApT8HwlQ8h8SoOQ/AqBC1B8ToOSPE6Dk/0SAkv+EACX/ZwKU/AkClPynBCj5kwQo+c8IUPKn5N1VA6RWSxzX4pqQWYplMKfshvM5kxxpHC1mp0zLljP8NRqT2aGQ8vB8GSWiInW5QhgVlK9PiE+ZkSH/GofLUPFuIvuKJ7ghmkwa6+NncI8VcmvJsZHOJSfheHY7AWicxMcnuByfIL1DwjiOlmE8AVSNoHLCXAKJ4xkuzxHKDYA3ltGpKj7prs2z+BB3vBHhLVVD1cOmLxDCuPS3O+QIidEixNy2xfbhgjKnGBnYJaWMMB5Qdr4i5IiGQPZszJhILplnV87iJD5EUiVFFU1a+r4sagkS7kQ8LTcge5oczRan4o1iM1ZGvyO2FBCcIEmeUnPk7eEUNNwcbPaAcFUTkNYh68TSbIoHgJdrvVfFpcUM9wywQJOdhB0ALh8p85lUNl21Z8V9c86lpXrEW8SV6HT2TGxCiot6IYy4Ke9ngtiFIZtwAGHUbkXnAg5zBGonnkbtiJaBeIOUZnwcQW4FGTwwnVZORZXIgWasIVlFBUkL2xmdhEydo0UCF5M5pj60mxzeSAg7Z9EChakoCGFMhABZmahqlSqGDGBiFJkn0CbB8SJrx5Pz+UmCc0VujPNCcYJTRW7qzwYYECTYbouq5bN7m5TbR+Fkcog6SwsdiTiUl06wygsIv9WY3cEA75Byp10iCaN6iELQOBE3cJdZTDCR7OJTOcn4kNfV8DKTaimMTXijTs0HQt6Ox0veyAz23QRQIZAbtkqsnoxwsQK2eRQvkqWZWQpTqMG7yvjGLqcvjI3R7PQ0hGLpri2uYQOhrQqtsJmPMFFlRwx1UXg4Pks3xEYzt6UwjAUulpiylIUkQ98/lSWNyplCetHy9mxxK1NhCn8PJxhsrEbMFLm4vIxYKENiGpLGTIQnpX9+ejibpOIThWBcBDINZ0ISCjBwq+Tm8un8LcwGGxSGzcRmwdAw1ELJOWjIKFAawtyhnBLoRUcRrrOYvLF9FE+ifXg+vDRRnWpkA0PSkdohYiVupVTVhahUfIIERFazyFqbxAgui3PqEMz81SFvs4dgI0EsJddrPptimfVAm6vp0YSV2Cl4yhK34qSfdUVjRJhtrbWZfd8NE6xeaqhRRtVS5Xx1OImTEwjjuNQ2mAVReNoptOMgxt2DpM9D8F0V9h4UpbB3dJRES6xmZRGO4xVjZLWIfzU0efzbSOaLKByDYzNgAFQOaU+PZlgKJXdPyPEq9TJsCReRbMaOZnQWj7IyelZ/YYKu6vjSxJVJXSINRUNJhld34BX9oZcFRF5y9cemeTBUh7K8axDsaCLI8bDYqZtCa0zRHsOO8VGMrYHVxlda5nsQ5Ol9CC5uuscCCsC7IzRR12yBMlhWM5OE8x6DWFY5q6BuhHlknNUUzZlrKSHj3+jWe311OdlMFWggdB0vGJDsooqLUfJZs8iLZ2tdz2VFLn1ykhcE6DnkX+LyZTeH2RvnRfb6fB4hcKj9YhzmZCXl+2HKgmRmjtMLcRYrGyoulKrrA9z9VXlDoCiYPtJK/0AVHAy2/FGAYsCbm+egIKJL6hYO+MXSx7kOz06EsZWsjo5QvYLHq+NRDfAqgUpXnigtRCU5O+Y26fEgxSICRaJET/0g/BaYs1oy+vLEQj92KGyKY8GZojglxSY4WrPFKPLVExu23a0E5K1Ul8FuKkwYdmvYs6y03lfvHNRv+gBkR51GfHJBiFlSw+tChvzFgYHYku+gynR16mPvwU6JwDmS7jekMomm+vRSROjjFbbrIsU2R6mZt+bcxXjPeUxs7yJCYX0q6SAyF5WfWS4iAhbwdlz8QGFLYK+vnSV4AEHYDqgx61faQdL3ZBS7PGefFCP9bUDFwju6KhVUURpAVQ1QLX1P2tCxS8krBVx9LqQhC55WirJZjCYDTI6ZcQkxp4SU9BO8DRblL3xTxO+0JNuITuB8sA/kKT/igmAKeFUZHrQt7I+23WkOnRbe3diN6hqK7PonFrK+GOVjhniynB7Xp8cwFHJRhLoSasR4i1l4WVSs+Ors6CAjwLerRQx95DhO5pPwXPngDvJsjSqXg7buZHUcT9PR5gqB3fCZTu7xwS09LVf1edEkXE1HJ/f44BTZKzYCQGwCtZoAK/yhCQ78KTqMv1FnLZxAtUF4jJV+9fwEWYvYEIYCNPHxOVYgq/O+SVRKqGZ4YknXuCRUINWkJ6ehmmCNrSa9pnDxjRTUHa9FwfuWOnU2NaTJX1bk11spqDtehy/zI2Y7R3Tnl48Qc5YALilAE1+fcJMMkB2j1aSvQFjIM/LLOaI73zCG82FrwNtwLsn7SqhmqIfqTZSTg9pXCkx3N4roZ02Z5XBy918gambzFJEE/VfZalIzUjHFXA9AD1ykanaLX9qJo8MXOB9cI2imVjG8o60Jwz50gaiZd5H7lV354TKuWdqlTPI5Gay7bHhIeLwI5yd0EqzGtnjuXSTNuJdTs6L8tnje3TTNus+9Z3N/qSQPjM9fp2i2zmmMVerEaMDyAjQppru7iYrd6e1kW7ywjGuW3hJ7McBRegtjg+WzyrhmcU7y3z1gMSBCHTAvFC+6F11/4gLDQHXcVqfiReKzS6hmeEpTzHAuXixenCO609O4+lXHS8TnFJju9qmiktXOFRAvEy+5B1l/EOQ9g+w3GC8Xn3uBqJn7pJuIBuJh8dIM1l0DoqWLwnPF561TNNvB4d0/NnmpeNndNM164ywduzAgDPv5F6ma/SYi/cQlnoi3ypcXmO5+GsywlCaB4QvKuGb5Su6Q9Pb1ZvGKAtPdb6Rn97CxcQv+wgzWXV+lpsrI+3YpXpkhuu9NkUqfE1QX5RelsO4ZIvqOcZSpn5zAo8QrxRffRdKMb9a73c9ynB+W8kvWSZov5Mh1FYAS7EDxuHjVOkWzHeKUmensI0FtUH5pCdccI32H4yRQgBXXClT3j9WJi9NlUzySgrojKoKImSYh1+8iacYjrs9uNDuNlotzFB/lo2WC5jnWS5QRyfXYOknznWD3p7/zeJ2Ic0R3PqPwNH5gD98q45plokhuOOYBDpbTMq5ZpjwXEfbVXXGWIbpvnqizndZBJVp8dYHq/sURyzVdhOFmnKhgj7CcXCBq5uVCL9SshaglBapTOaoZzvTCN6ChNmr2PbhvK8VNUBHq1PYVbxB3FHEPVR/+5qQhzhOdRSkti8TrnVI8Gyea6uqbIsVC6tcAyj8oX0ffMsYT6FnWwwnzAv61ZfaBTuBw+r+VOyZ9njSRhcymHd4AOEGM8XVrvVD/znIVIl0qON6mCk8pC+Y8WkQMFbi4lrm+vszVhi9gFyFWlFneXmZxFlhjhDyJh4sS2Z/glI/GT0eLGbreUe7qpQ+/+tF5jOeNi52pd4kjFKUu9rZwgFB1cYKXkFI3QnwinkHxqkTLM9kJ3kjodpjCj0v5DRKRL71DM4/DTvTwZDLHxVRdZ30ch8u84xuLjsJt1F7E9vwmiQCIZCacMInAbL9Zzs5UPQVns15EJeRb0vJHM4Lp8RaPkbGq3ypZDkISiUN3Nu9ER1i9IjvAXvq2NQaP0fQujm8vOBqz5XJ2eg8p33E3z70EvbNgKnpi5hh4yMZkuJ++826eAEfPOsu7aC1uMcwwgS8i4oQ4Cbi/vktq34b/6soK9i9spzz/XRIBHqzpqqjKxrslXpIKWoAFQJnj3SVSs6h4fLeMwvxHLx3UIGBnXFeKX5/08MA0Ukr7p7PZkoUcfPZeGU9P4FYs5U58HYuxXO/JyL4KmEXH+7KOAHusIP9ARrZUeCk63p93qKOr6PjBrIPnRkH+QEYu6dPiz02oBvp/TsZJ3gWbfg9w3ZlRvlcmhJQdflrixUyh6373i3KV1ahghnJQ+j45wZkIG6V78M14YMOXsKSjb7wD1CTg4GlY+qF0SX2OUVrOn5c4ZUtdRaD8WYmntjhZj5EflJGyG41aT1AAIAD6j4DTnx0hDYJWqSiQfxTk3mzan49xZKcifixVEy4H/xgpbvQKFxt+VNBwGmAKPyFR4oAjnsSTMdRqxmcIDaxN/WTJuVwEvGhxhgcCysUQP0VBU6wiOpV5WzBwQeKvAnfEz9D/dbRIq2LvlZh0ooTkl+cPSZhIRQ6ohW8DsIs2ngGL4YP4NEJaAR/9UJmzGwLB/2pH/YIEkvWUNsOH5TjCgTVVOG4vWDAkKfjgl0rVJJ27IZf7ZXlPn2vknPC7X5Fhenf/sMQrI6y1fnR1VA40SB2jhvfHKWaKYwOomtwHJJ4iZ2dKkSwsq473SRx7aQdv4UsIzhiwVL+W9RXq2MWc8Q6MZ8wLHPWipPZ+iedNdSSkuu3glXMJ9+pjcTtrWm/i2VNf/DkjTFl+BG99xwh2Y2fqBC39Q55EzOVv5vSjo7WO3yotoH8yW03G/inOkrp6eqKb/rZMmE/o7OL1eDpVaHGrSNMmrOHv6i4op/L1ouP3dMeBev1oit/XqE61gX9UmQNBRdVtPDy4zvVew+qyjvCxDFfx5g/gwGk0JvsOHmHjxLwOTf8w44vGg9RAO3iQ1QbiQuXlkl+V8o8hBurDLRf+as6tnEYpRqY6j0sGXuYPH9fqplkW9iMn1cRzbi4gSSV8GgF/IvPXISiLV99b0XmwiI+PsYE/JsUnoL/Pnb8LT5iD/0+LDVlynATv2PKT8myGHWqdYfbuCd4saZ8/g7egNNn/NAHyU1p/d4EVXZzn+v/5Glktr4030gQZ41/ornTGpa7Xi/+SdjEOpZ9Cbf7U8C91T7rqnlrbbfFf16j6LAf5v0m6OrM1ptWNCBNA8EHIxETxAPTf9VdqFDW8H02OkNr+VZqTdGDKBKFB/g8yppZzcYrD9c4HLJchz6Pxf13Kv5bcOx2khmrpf0OKv5H+Z/gIFcl5SoRtdfENb5bSCMpiDLzVJUs4ZE3Iw9UEmgdYLvERyUIgEwtEBWS80Vk0AYt65kM2yN9DoqrbKD4QFcdrWp4uF/d7BSLtXhNvAYCKl5GSN0ABXb/DCMhifgfj6o4Eu01W4kRZU4Xcav69pXiNjbiQE4CMMC5LpLV4jdnkHaVwXVl34eo9vLJWxJXiYNjIdakrkcLQ5TfFluevpZAUgBUplFFQylqsJVDVgqcYsKTFPaMbC/3paajEtFhMzyj6fNxidJrcM9RvXzwyLhUDXjiOd7S+LcQh9qO6eDk1YlMfvKK2b91sOHWPHgB32O85B6hP81fDKEyrdyF5o+HcwKuOBdhw/cfQVPwDOzDbQ1f99rK6XyyNwZIx3/jxmCBhVUVNx/ooFrcNpXVcMgz9oK3uHFgCYxBHtxnT4GijcHoWJsyvkIzjrMJjsJBzpCMTzPAMfJiaofBmxKmzuFjRH+1qaVX1D3koSv9bnlcIqfuV0M5spEwIgxolMva8XgY+vd+4W6I5iUe3BB4vxzgF8eANP+X32tb5EkljitmDP01ncPrplNAItDFwIOrVFbIy01A6gjyZLZP5bJmiRnI7nKdw5e6PdUiozTSWcn0mAfNsG9jF9kr7qulnDcSdOUpCS3uMK5qowdYJ9hdSGMQW2NI4xD7zcSuOWPXHcOnoifgU3nSD3AuL+4QwWo53kDqXZ+HRzacXSdzTVKBy8fWhCru4L2GEjRm2ixrsL/CoN41u54hxQccmdawAymYDCuYSJ23NaU970e27poBJjXPl/hJ7cV0Bl68Q8G7+JtTGQ6BSu95wPA1K0+l27UAjxvqn+9H5EcstfBdRUv4KE4DNj6EAb47GEgEiWYancyDpM1F6ZOKTw/VZZYa1EdfvwNmMRPHnroT3GD22zu7hBygmLDOjaoVw4Al5kezDDrjK/jUsqoWmSiTifyKIl5WsKg9H/lfslVof0UXLEcaDa/+KIA1hOoJPaQi8/4zSAkAVse840rGtxu2rtvkfwf6napd+HG8xSbb3cBhvzQ4x0BnUEptyexwxevS0zEtYPSyo2osJ8hy5o6eR7b9EfEJKRPj13ZKIT0p5H4ZaQNsdcUXZJeNJ/QXOc/8a3b3HjsHnnri6zFgy8U3uRmyCB+bAioVJxP+S8kEfCuPoxxPDU6sINUa+P+JEwOx6aaRAbQBpKtaZBG3fpBstQ8gIhSEP8S6KVDGaMJWmB8DeXRgfNhXGw9QQ/ijLy2FABQVUpoVEXCFklTbI8P8tZU3JFmdyI0HOE05SK2+GI+RKiaiKrYR3HT9SlWj0bGd4wGGfFJcy3ERqioVR5NeKnTksyaO1Ji4rMNV8wB+FAUXeyi0DgVf0wG54PpmFYxDuT9bsFUPR/yPl1dJEctP8X7xSHUHSAIkXpo75Pqik24lLA4eTybmzWibxOLKmowk8BCeh2qRSPKQYXZgQwc4TDzfjoyPzZMVzaaM0FPxP6v2MR8qxfj3toRu2hHur40F9X9VwaqSaxuxEeQ5mhwE3OEI2S6M6hZBsDKyLXmOsAwZJFUnE/8OOJNrAGa64qv8ftTYAAO18d3hU1dfunjmQ0HtTEIcqglRBhMw5EwQUsaH4w4YlQCBRCJiEpoADgRCVpqAISpGOIiAgSEkICEjvUqVKBymC0vW+75pz4sq9z/fc+8/9/vp8Ht2b855V99prrb3PiM/nN5YpdGLZqsw8Rdo0fqdvux7vdnm4frsuqW/3aZfwTLvOLyWZkqaU8eXJ4zPGb/L48rbo3rFnt/ikVBPly/eBMSa/KWZKGOMzwspUMnn8edvEdYkP1P/3jUIc8I8MRX0kKMl5gwGbN23y/uWD3mBUf08ecvKBU+G8LybEB5oFXoyP6xZo1qNH18S4pI7xgRfie8QlJgeSZUgJxHXtGuiQHJfUKSXQvTOedk5O7BKfHJfaPTnloUBiUseuPTslJnUJdOreLT4lNbFjAG8GErv16J6c6pLVCTzX02MXSI3vmJCU2BGSwDk5PtA1sWN8Ukp8pwhZUkrPZMxTuwd6JHfvldgpHmTQqkPX+EBKfHIvvBvo3D05kJKKt2vHde2eFC90HXomdk2tnZiEt5V2dQKPx/cOxHl2ReTFpQQgMDU5riuldOveKT45CUp0FiQV7tAs6gTawkDITujeoweNpPDO3bt3CsT3ik/uG+gU1zeQmJJ0PDwuNdCxe1Kv+KRE8H4o0Ds+kBQPO+ICvfEG5KTEdY7v2hd6d4cKianx3VICPZNSE6FDQnxf0QvkKVj4TnUCLyZ2wzvibKCB+JSUeOrQOyE+KdC3e08o+G7PRFBoRfEHeheSExI7JpC6d0JfeRuq9+zaiexT4zqmBnqmQP/kQHcsSEpct/jatMD1LCRD3P//aEDcRhs3cgtmGDMw3ZiMSAh/bI5elSgeZopVKGyKSCiXTjMmUMaUNfcMBHIv4fKmgrnPX9HcbwLYEZVNFVPNVPf5jL/f+HHjvH/5osX/YFf5zAOmBvhk+x78Twd4vqd5OrFLQqqJ/KF25A81ff89Dvif7fA/20FFg8njbYK80T6Tdu1ua39GdtR7VmKfs9XzMGaj8R+T10S9iSow+NaAIf6M2AZtLTzMVvCbUUtQI8yQfisb+DPMLx2swX//s1LhS3xRo/2RF6aAga+PNcSYNuqF0f6oq3whPevN/FBg+jt8QUu46o/ahrrBF5qBw5cJFnQup17YZkXNyhN5oS84fFWFL2gRs/JEXc1j8C92qhhqGaIB2Dag1+hyxufzDzKjYjTiixpwo20VFD9/msluphG/S2MByTiiESuq35wrO1FU/YNNRjGN5IkaUKN+K9IMNuu7aiSvS2OADBuukShXjh9IhT0aiXaRvP4hJlxCI/miBsz4Eq6IAlK5sUbyRw2oenApNRhiWvfUSAFXgzxA5gzRSEFX62ggmxdqpFDUgFsDakaQdYc0UthF8vnTzVFLI0Wi+i+rmNf48gMpXFgjRaP6tXjrJO1JN1+U1kgx154CQM4+oJHi7voUBJIQ1EiJqP5Ogb30W7q5/rRGSrp+s4DMf0sjpVwfFAJyLEEjpaMGhN8ORrhV/kAjZVxu0UAOfqqRsq4PaM++mRop59pDHzy4TCP3uD4oDGTRao3cG9X/15sDIlrX2q6R8q7WpGm/TyMVXBpqveukRu5TWg+7qZGKOVoPDbeI1sj9OVoPNd2KaSSQo/XQ8IJSGqnkalAENEnlNVI5qv+0lotpz1BTqYpGqrj2UIMmD2ikqqtBPtB0qKeRam5UAQnfaKiR6i5COSObaOQBV05R0My0NVLD9QHsMdVbaeRB1x7qduxZjdR0dSsAmgIva6SWG6PFQPNkB4085Mqhd3Lng9rKO++naqSOq3VxcBvdRyN1owacuf2g8ZUAUjhNI/Wi+lePGhjhtvNDjdR3ucHS8LnhGmngWuoHzYwxGnnYjR3KGTRRIw1dOeBmnpiukUYuN8RO2D9HI4+4sVMSNK3ma6Rx1IDH3qomGoTH5dolj7oaUE6vNRpp4srh+tTfpJGm7vqUAs2ruzUSE9V/xZPDxKOmzUGNBF2PUs7GkxqxXTlYufCQCxpx3JUrDeTRaxoJRfU7sPW6rEJ4xg2NxLqrAO+YlXc00sz1TgFUvEFGI4+5UVUQ5XZKXo00dzNfPhTBtfk10sLdC2VAU7yQRlq63IqBpl5xjTzuxiiKsulRRiNP/Ktb9qflNNLK5VbSnxFecJ9GnnTX1II9BytrpLXrA2gQPl1VI0+5GhSHnOo1NfK0uz5RQDrW1cgzbp3zA6mRqwI+68ZOEdhTNqiR59yVKwUNLoc00saNEPgg/E5zjTzv+gCrEDuipUZecFcBlpoFT2qkrWtpXtBkPaWRF90YhUfDL7TRyH9cj8I7scn/0Ug71zuQE/7+VY285MqB1tmZ7TXysqs1/BY++oZGXnH9Fg1kemeNvOrK4SqceEcjr7mrUBhIpXc10t7dJfToB6kaed31KLW+1Vsjb7haF/VLs+k9ftMVXxgt2vbnNPKWKySvP81MLqmRuBx3ppkaMzTSIcedg02xahrp6MopAiRPX410csOjLJCvFmskPmdjDzaFDmiks2tMOSDbb2mkS9QAcUAZtE41G2kkwdWtMJAab2gk0bWUzVuZXLq97cohTZ8PNfKOS+MH0nmaRrq6G4HN275NGunm+oCN5c4/NZLkepSNS9PCGunuhhSbkLWlNdLD1YCNS7CKRt51tS4FpFstjSS74cHG5ZUmGklxtWbDV+IZjaS6G84H5OvXNdLT9Sjbx0CyRnq5CO2ZlK6R3q49lFNzpEb6uHJIs3SSRvq6NGz4WszSyHuu36jBZ8s08r6rQREgpbZppJ8bb/Tbe4c10t/1G+V8e0ojA1w5XIU7NzTygbsKLKZNLI2Efa5LUZdMmcIaGuhzJbGtqlNcQ4N8bi1hzcq94GmgEj8UBFWBezU0GFTiPKhhXqisoSGeGmigwnUe0lA6INdJ6CIf0dBQMBQvkWElR0MZoBKG7LvuPqGhDwFJhNPkfi9o6CMoLyazgxjTTkMfg0q8Cw1N5psaGgZINKSsO4kaGg4oR9b7qRoa4cmCD9HLaWgkIPEhZe3vp6FRYCiy4I1wuaEa+sTzRhlAm0Zo6FOPir1MwXEaGg2qnNhYN0lDY0Dl+dBMna2hzwB5doUrLdLQ51Be7GKv1fRHDY2FLNnZbLbqrdTQF2AodQQMzTcbNDTOYxgNWau3aGg8qEQN2tVsn4a+hCyxC7LCdw5r6CtQiax7APU6q6EJoAoMOR9ZlAp/aGgi1JBFoTc6/KWhSWAoaqDhiO2Rq3JNBiQ+ZK17I6+GvgZDsYul8+1oDU2BGqI8GIbXF9DQVI8hG7zFRTU0DVTursww/hIamg5ZojzajuyqpTQ0AwwlsIuCamk5Dc0EJHZBVuyN+zQ0y5NFDZsHNDQbVKIhTM6uX01D30ANMZn9l/OAhr4FQ4leMiybqx7M8RjSUXnraeg7UImj7gHDzx7W0FxA7lJmmDONNTQPaog30LhlF2iqofmgcnNURriOo6HvPTVoV4XmGloAhmJXCch6sKWGFoKhHIvQOsV+3EpDi8BQ4hB2xa5/RkM/gErsgixT/XkNLfZkFfHzPq2B93wJSMSBpfwDTfYFDf0ISPZdXvRPgV80tBQ6yOqzTSrXX0PLAEnSYJ+UUUxDywFJYNwLqF8nDa2ArK/WBChrsAkM11AmqERWPkCd9mgoC1QSTsUBlbutoZWgEi8VQEOS+oCGsgGJhuxvkttoaBUgd7GGmBO9NbTacyA7nMczNPQTqERDyjozR0NrAImsYoBO5fLhWkDiDco6+o+G1nmyiqImV8qnoZ89qjKAKt6nofWARBa7jAn1NbQBDCV0ebdWo6mGNno+ZEf1n+Ya2gRIAuBeQMFcjtoMSNaLsuJf1dAWTxYbl8sdNLTV05D9Sfdc7t0GKjGZbcjkDzS0HbIkqtnZlc0VGzvAUNarBKDtkzW0E1Syg8jwlbka2gVIGFL57cs1tBtqiPIlAb22RkO/QJacQ6nG3/s0tAeQqEFZSy5oaK8ni41XnVsa2gcqCRuUvHAoSkP7QSWeZxlqVFhDB0AlgY3iFZ5XVkMHQSWyUOXNOxU19Csg2eZlAVWsrqFDMNk9igw1w2pq6DAgWZTykDWtjoaOQI1kuwC9MTT8d2MNHQUk3qgAhgebaegYoK2bYRdlbX9OQ8c9WWyizrTV0G+gEkehlJvir2voBCDZDoDCI7to6KQHoRE1RZI1dArekJhnvZ7WS0OnoYYEANQw597T0BkwFDXQX4VLDNbQWUAS2GhfzQsjNHQOstzSgCupzzV0HlTiKK5Xr1zRewFUsl501IOzNPQ7NMxxVLM5GroIhqIhYsO8/YOGLoGhxAbVqLZCQ5dBJWpQln+dhq5oWfdu1NAfoBJZVL75Lg1dhawc5f86oKFrHkM4KlzkiIb+BJXnKNPutIb+gizRkJ5vcEVD1wGJ57GJTPJtDd0AQ9lEKJSmoU9DNwGJN9jYfJJHQ7fAUOxC92Kq59fQbVBJ2KC8xr5bUEN3PLt4bdE/14a9CypRA6U8fKOYhv6GLNnLYBhuVEZD/3gMcd+S3aychsJ+98IFDLOjAhoaCEgY4s4nu3k1DQ0CJNsBLYpJq6mhNEDiXjgq9t26Ghrsdx2F6yWzrYGGhoBKPA/lsy/mygDpfld5+vB2Ew0NBUPxIfqr2MeDGsoAlWw9tkOJjoY+BJUkcygfu6mZhj6CGqI81AgvfVxDH4OhqMFVXttKQ8NAJavMlvLVZzQ0HLLc6M0IP/y8hkZ4DLHK2aG2GhoJKlllH6Bl7TQ0CrLEUVA+fOA1DX0CyFM+e/1bGvrUk1VYGrYp3vPRECQr4kfDdnSuhsZ43Er400yYoZsDfQYqcWBhQOt7auhzQMIwP6DwMQ2NhQ6yIiXRX10ooaEvIMuthoNNn3gNjQMkahQG1H6RhsZ7stjmPXpOQ1+CSlakFNqhrHs09BWoxLfFAX3eSEMTQCUBz1usAW9qaCKoRFZZQI/11tAk2OWWvCHmVoaGJgMSt98HqP04DX0NWU0X5aOjhpgRWRqaAipxFDvAads0NBVUsvoFAU25oaFp0NDNeOnmaCENTQeV+JCd0riAhmZAlmjI65+NNTQ0EwwldHmfVe9RDc0CQ1GjOKB5T2toNiDxIT/sTY3T0DeAJGkQmtxLQ996EJuoCR9raA40dL2BbnOMhr4DlajB/mrmLA3NBSQRRZNbZ2poHhiKyWzz3l+rofkwWQKbduXZpaHvwVDsYld2gwUlB1oAKokNyur+p4YWalmT72poEahcWbjnyauhHzxZhIowyedAiz0INwDhjHs1tASQ+JCFMrqahn701EA1DN//oIaWgkpiAxcR5k4DDS2DhnJ6BZWZEqOh5R4VeoPwgJYaWgEq8UZFUE3IFRuZgGQpoWG4yn80lOVpCLtM8BUNrYQssYttw7KOGsoGJNucsn7rqqFVWlZiTw2t9mShYTOD+mroJ0BChT4k/HN/Da0BQ9kObBveG6KhtVBD4vB+QL1GamgdGMquREcR/mq0hn4GQ0lE1PDT8RpaDyrREI2N+XaihjaAShgyNv6YoaGNUENigxp2/V5DmwCJhlzlOcs1tBkMc1b5hTUa2gIqWWUyrLNVQ1sBCUP6MGmfhrZBefEhGIYX/qqh7aDyGJpRpzS0A5AwpKO2XdbQTmgojsIXTXP9uoZ2QZabe4ea+Dsa2g1IfFgB1dAxGvoFsuTggBoa2yRaQ3sAiYaooeEHCmlor8cQ3Uv2w0U0tA9UojwYhtuW1NB+QMIQUKT1yoEOeBD6K1PvPg0dBCQxDzViu1fW0K+eGuhDwu9X1dAhUMl2AFV20Vzb/LBHBW+YCrU0dARU4g0yLJMrAxwFJAwrguE3j2joGBZFVhmyzMWmGjruyUJjE3srqKHfQCVLiW4ztmeshk5AlkQvGMYuaKmhkx5D9FfhrCc0dAoMZVdCefPFUxo6DYaiPDrA2IfaaOgMqCT3YlHCI9pq6CyoZFHQbWb3e1lD50Al3Sa8Yda/qqHzgDxvxBbM1Tlc0MqXzVUQfweVKA9HmSudNHQRkOco0zVBQ5egoTgKDbaZ3U1Dl0EluRd2ZUe9q6EroBK7oKH5M1c+/MPTML+fP13L7z2/iudiFG/z3iquoWsQJOr5cZvXo4uG/vQERfnRAT6vob8AyVmD3zaLVdPQdTAUV/AT5qwOGroBNUS9MoC6pmnoJhjKvisAKOEXDd3yIHaAC0pq6DZkifJsvT6qq6E7kCUm5wM0OVZDd0Elqy9t3gsa+htUoiFlte+ooX9AJbJ8gBp+oKGw5WrIm8MGszQ0EJD4sCKgads0NMjKiTR0tlc0lGa5avB2qJhPQ4PBUPYCu5e4XN4YAoZuzKSbfQENpYNK1GBj80lDDQ31ZPHz5OqghjLA0K1Q6eb5ZzT0IRhK6LKXa5lrlT8CJN5gI7qml4Y+BkOJDd5S1kzX0DCPKgrQ7PEaGg5Igo12ZS7V0AhAYlcxQL22aGgkIEm8ZQGlHNfQKJjs1pp089x5DX0CSLxhAIWvauhTMBRZKJThrywNjQaVLGUUitfxaA2NAZWr/FDTtayGPgMkDFHywq0qaehzMBQ1IMvE5dpfYwGJLDY2Mx7U0Beee8nwlfoaGgcqYYhmwyQ30tB4qCFLWQLQhZCGvgRDya5kOP9xDX3lMUSVNxtaa2gCqNydMtSsfF5DEyFLVhneCP/9moYmAfK8YQ7Ga2iyJ4tUVxM19LVHBW+Y7SkamgI1xBuE0t7X0FQPAkPzSJqGpnkM0diESwzX0HRAojx7uRfGamgGGMpOAcPwuEkamgkqYUi7es3W0CzPLtyIhkd8p6HZoJJSDh+G05Zr6BtAogZkmZ/WauhbQCKLyk/KlW3mABIqqnFkv4a+89RA7x2+fkhDc2GXBBvDZsApDc0DQwkbfCA2Ny5raD4gT1a48W0Nfe/JwnHDtPlHQwsgy01f+DBnaWghGIpdAZS8a7n21yJAss3LoF4/XFhDPwASNXCnZNqW0NBiqCF2ofJm9yyloSVKjfCushr6EQxFDVTe7FUVNLQUDF27MszWihpaphhm16qsoeUeQzQ25t4HNLQCVLL1wDC2X00NZQIShrTrQG0NZUENsaskZN2pq6GVkCXnaKgRrpYrA2QDEjUgK7tkUw2t8mShKwu/a2toNaikEqHnyc77mIZ+ApVkAPQ82eGWGloDKgkbyspsraG1oBJZcG+4/LMaWge7PPdmP9BGQz97VLRrSFsNrYcssSsaVCkva2gDIAkb2GUWvq6hjYDELrg39okOGtoENcS9UMO83UlDmz01SkONDl00tAVUbrnJCI9L1NBWQGJXBWnYmnnPt0EHd/sPMpOzNLQdkBvVaaZVmoZ2gJuoVxDQ5J81tBPqSYLyob8qVF1DuzyGbNjy9dHQbjAU9fID2vyFhn4BJLLYAd5YpqE9kCXZlQxH3dDQXlAJwwroeb4ppKF9UMM1GVd2LTS0H5BoyCbqQFcNHYAsUYNN1LURGjroySJVu0ka+tWj4s1hj1UaOgRZEp/8Nd3L7A1yoMOARA22DbUKaOiIJ4s9T3ummhzoKGSJN3j5trqSho55DNlfNXtEQ8cBuWqkm0ZPaeg3QELFj7aL3tTQCciSzpbt0LEEDZ0ElQQ8lT/cX0OnPOXZARZN19BpMJSwoYYTP9fQGTAUDdkBfvqths4CEg357bh4tobOgaFkBna2d7do6DyoZN9RjWePaugCqEQNMjx0WUO/AxKGtGvD3xq66NnFCtXf0tAlyBIN0RuEVxTW0GUwlPVi8epeWkNXPIbslDLu0dAfoJJ0jUIZfjqgoauQJY5CyQuvq6mha6CSpAFZZlB9Df3pySLD8Y009JfHEHaFS8Vq6DogsQuyzIutNXRDyQoXfV5DNz1Z8Iap8R8N3QKVeANXduZgew3dhixZLzS9Yauzhu4A8pre8PCeGroLSHLyvWD49gca+huy5McDuDkMDxisoX9AJdFLNe7m2ubhPK4a7F6qfaGhgXncbQ6TzZzJGhqU51+Tw2umaSgNVGIyle89R0ODIUuUF/cu1tAQUIl7cS8XTs7UUDoguZdDMx8ut05DQ6GGaMiW8o2NGsoAlcQ81Zi+U0Mfemrwq/2gXzX0ERi6tWaouXxUQx8DEpMNGOY7qaFhHkN0m+bkRQ0NByQRRTWq3tTQCEBCxboW9mlopCcrDyrvsFxbbxSo5P8BA1V2m/wa+sSjMiivrxfU0KegElmo8uZUUQ2N9iCU8tjd7OVyoDGAJDbwtTSccI+GPgMkIQo1wrUraehzTw0q36SKhsaCSpRnR3G3hoa+ACQhCsjYdTQ0zoNwExXb72ENjccqS8ZGsxH+uZGGvoQaEhu061xjDX0FhmIXLjDDA4IamgBI1qsgqCY209BEyHIjKsOsbqmhSaASH8IbsfNba2gy1BBvFIKsFU9r6GtQuf8rW0b20y9oaAogYUhvxLykoamAxBu06732GpoGSOyiN4rEaWg61BBvoPWKrd9RQzNgl2w9KG9GdtbQTFCJ8vhaiud9veezPJLI11INzYYOrua49WJ85kDfAHI1TzMJ32voW0Cu5miHKmloDnRwNR9sqrbQ0HeeGmyizHsamgtIshCbqC+WaGgeGIpR/Frafp+G5ntq8NZrezENfQ+GEmmEalbR0AIPYhM1mEGYAy30ZBUFdIoxkwMtgizxBr+xHu2uoR/AUOzij+K2fqShxaASDflJtMc8DS0BJKHLH8Ul5bLrR0Aii/1VQ5+GlkKW66h0Mz6Xycs85dm9bCqnoeVgKDWUn/NW1tbQCjCUUk6GrWI0lOkx5OVb3+YaygKVmMxLqsttNLQSsiSiKGt2Jw1lg0pkkWGDZA2tAiQM+SF1NgtlDrQaakhE8WtpwwwN/QRZ7ikv3ez9SkNrAIkalDVqvobWerLYlUVnaWgdqGS92Hq9vF1DP4NKWi+6t8VhDa0HlbiXsh69qqENoBJZrLwv5dqVGwHJUuLzULhAPg1tgsleXQv3KaShzYBkUVBezSfFNLQFkDiK9yF7WBpyoK3QUIKNlbfM/RraBjUkT+YD1esPaGg7INkpaL3MtVoa2uExZPfy8CMa2glIopcaLojV0C6t4fUWGtoNKmHI/52x8XMa+gWQrDK9kfGKhvaAoXgDapivX9fQXlCJGmwp70/Q0D5Asl7s5cblisP9gKRQsgGoMkhDBwBJRGEpjRmmoYNwlCwlrwcXjtbQr4AkbOgNuenNgQ5BefEGFiV8caKGDoNKFgUmm0dmaugIqMRkNIfhZ7/V0FFoKNEL95reizR0DJC4F44KL87S0HFA4ijKarRBQ795sqB8+JktGjoBSJSHD83oHRo6CYbiw2hA9x3T0ClAIouL8uV5DZ0GJIuCbjNc+i8NnYE3ZBPRvTvuaOgsIHEvqmH4N5+GzkFDUb4o6vUlS0PnIUvUQHk1dfNr6AIYiizU6+xhhTT0O6hc92aYSsU1dBGQ696M7NgyGroESGThO5oJl9fQZciSsCkL5V/JtSuvQHk3A2SER1XS0B+AaFe+/Pl9vsjfg+L+pSjG/8HhqtWtUu+Ov/VOg1Fr+jvXKmf8cnFCtdd+nJ4/j0HYG/OQqeP/wBf2+Qb6zCCfSfOZwT4zxGfSfWaoz2T4zIc+M9ZnpqMp3egzm3z+LT6z1WeMb8Sva/L7+fcPmcr8m4yeTEqNT06K6xp4Lqlr30DzuKRecSkmyvvbYSJ/KYyRvxHm//L3Go3w+UxUpbbIgnOjQykJ9UN+TnY9Uznkr7NggpMzwcvGP2p1z38nAmWmjg7mTHLIOTGr/Ma3NjDfxvvGz8mgz5qH/Csn3etcnvl4ZFIyzYSs1zrFOAM/s0Ll677uLK2YN2Rh+Z2+Z6NCz3YYJaM1+d55Mhn02U/O6yP9IatjsX1O+O07zn2vnnAa5LvgWPumXnb+qvGrMyD0p7Pp67WO9cgbtxyScdx2fbTj5wSKoNcvs//fydONP3QsTh57a7pz7e5u55/dPzpWSsIOZ/mTm50a9dc7PUfvc6yL/VY69Q6dcPZNne+cuX3WsVZt/NpZOOGS83nzj2W0Xh85SCb7pvZw+pW66Fi0psXHF5zZ655ybg84R42aOj/9eQb6PuS8d/aUY73wY0VhSkcU3PubIx6BYhFnYTRmvWV8856Is2d8OdixOBnWdabTZvhYu1rUKscqmZZt76x8kDQiysJx1lly9a7z5rInne4lrJD1+OIUZ1jX6FDwyEgZSSKT8nUPwT3Qm26p2X6b+Onoc8MjD+iVqgdvYjWGOBYn1aIGOsVfvum0Ovae44cEmxOrdSG/M37cPWBU1xmcvdG2/qrR3pnxZQs7PmaSjGC2TCbv2hudxE+62dZ3FQ7QZ/a8J46BdJztH9b1tHNi+pdB66NmR51XmjQM0u8wyFhcCTxYEdtooozWD+t7yWTT1y2dzNSSQev4e6XA9ffgnj5nbahqW2duz7bL7t9qwxCbionLtmx+2uFIHxofIweCHQvZHT76CeqtcaiVVbT2Audc9SsOo46j9env/WTyUbO3IosOS5xT24+LvQ8N3eNYXDAY7uRtVwSuWeZYcLpT2P8t/OUTKX5PnPGZndgOeDEE24z1S5/8obiTbaB23lDTRettLJ0J0R56+fWRjzl+6s+J9UD9fA4RWGrLq5Bok/bF36ZLlPgL7q0SxGgsmGpjZe33S821/9j5jGONWv2n7RQY6+SfU8F59EOEzMV+IQkVOAQ25Q9Zj3440Kmz4D7IHuNw1/obPrxQJtbhqusEoaPk1YmXTgvtP7tvRJhReXJ/v1SRkIhzCpRlZNmPflhJzPR79hrfqe1TnGk97gtZD7aPhGLVg32hxTHHuidPO+fxxQvFq0uu9nf8I8ZelInF2CYCqyOvTmm5WGg9ZuZYXuNjtiiZFmtb31z5VCbznvgaJK1sC9sIe/pFm1H42FvxNnLAMjBMcax3ViyCGX2c75NnRUT9VeMrp3WhQchM6TLijVSZfFfhVYRjOOI5RsRPf9aQTW59kVSCXJ0x5fI4WA7Hun/IeRvnU4cjI0MeYPfY3DBxJ7fb1tON8zsTL80UFH6wrZeK1Ma6drMZ0tTUio95U2zwjDI+qkmbrVpDP5cJdWa6tBhxcG2IC1V5/h+RtPWf305KbG6/vsuxTkw/CCNWY4MddF4q8p3j5wRRHLT4CvfQls2bkXumxiByf8J2sGLoYozLrT19ZuPVNcsZvXiwwnrX/ki2Hx3I0WKW4eTF36rxjeXgYcEjJ2NoK3Jp0ELdoEfggP42NrnNHcSMhb3YQpwgD2h89xJp9n2vdnIsKIPwGejExxyxkSgc6+hzhZ3ogZ85U1o+gsUY74iLXvhxolN67lAZrbL7R8iEDoJEJtaJTvm6ExxsEJj+pWMlfvIdsux4p9L8BU5GGWz+C8//6HQs9gWy3jKHESyRwdwqGat/6AeHb9B1EnNMkCwm48ftdyz6n3WHnCWxYyUlT7AmcpSCxgkT/EtFfo8kSqZ+JqounU85fuwpe9VGX4jJ1S641woxc2/6GrWPzuAqe8tuZqLfQSDbF/v9E4ko0tU7VBU65AlZCBqpjExaHFGHVsuENY1FUWKA0cHE9fNT1x2LOrN2Ijc4zDqoCSZ0o60VmngpOsQtbS2cUDREHn/vLicjdv4DMjlXvT46A9TflZOahrqdvu30zgqFoJNj1TvUIkRJrOxLK66ll1qFRoydix3WKiT1lxNEq/Ef2Nr43wkrjcXJjbZTEbePhOhuK3pgo9CbyzY46efrh+7Js8exRoytg01/3Hmgfo0QHYn6WynEcttmeFkZreCRojJhYmWSsmgRs/b0HndlU1ivNLnmrNp4TKpznQWHqOIZWVGizw/fG/EMKxXpi7+81EHfcQnrNgtrf0miy88JVDf+P3Zu+XciRnBCIz5vvgmxutjBZt+AQrxBokiM4H6lEYxGMeKrNZOlZ2Ccc7S6dO4sE+yKSOAgs0uMca9Q3f+zRZAJY8PsQK9AeEOvLFsIiWDFsEiTbElfCFQ7/fzzqE4DbYu7DekLCaov05dtcT8x5aCRk9FqkG+OTMJvr4iQHH1uC5OFTWcxzWMVjqFPKuQwphs+/LBjFfafd3ZWfg018DxyVFrkwYGtSyBhO/LNLgdFfLGYOGvd/2Zz6blPRGzGGUToaUuOzTQqYt60HnaWGJ0zofWyMxiaNBxnhJBFQxmzy58cJqMkNE7YOmFDhqTta3XsForb2ch6vNbpNrLBXjS2/tC0HpmO5a8VDYZTHY5iDieDs1sjXVkhhJ5jbej1NzsAm4EhPuqddQRuPRnk6uOtoMV6ivVcwfjhiL6mj0yoIN6IgZ8fYggEaR02ZVAMpnVmic/4Yhu9Ac+VXGEhkfL9Fae2V5YQQEIuQFExd2dfsV9psihowclIs+VtOosp12IfgLZG+gEWIT8n0oWzu+BelQm7FYsTMkDJd0hjUQ4Sr031mJ6t/qFGkBdPBpFi9e2VF2gJmtIuyJeP2n5PV7MKitMKqBmJUIyRCbOWGJgzAYL+gKu+/MmHQrL8XTpXRzYpj91SOYSoK+xc7Hd/iGZytNAOyATxacsbjGuScBQenBSt3UDeYC4RkowyTYQHR2HKCaXIGxRLEo7kYYajXaPCOdHFvItEKIqjj31Vgikl4RMZkTP/iyMKO3s5oqwN/PceUXY9M0U2FjcAR2yARJlg3SM7jVXk/zW7jEZ2YSvAgo+2sqdMyAkhGbS4F5ARgmCPQEPkMYLodPjHrjW0TKQTZ8PAUbYSJ+zj+AYzDPLzIpt58vHFV21qIxHJ/Ukp3JI5p5l78kQ6ISzLtzJZcjUTLkXlQgDD4VYIPQajOuT/Imkn/HbSsegn2vpap+VIwDCexYkFkv0AR1lSThjv0j1xxzB3cRSVOelY7GWsSH4k13qOhViXPzBosEI2uulmqDFf29gmkI90gGOJbJGcExE7T07Yb2FBbOSpHeDxoc1F5MnOzwyCHBzp0ehdlnRswGUoR/PE7d46mLtYFERy6MLzN6RRQhuwHZvGH5LqRWMYBHnbbZVmRxj+sXO4c7PtbwiiPpE32H4zi9Fs9PxRIYh0tmwuJJuHFiIDVoHZ5SJF+7G38soE9xBGkIYPX4XLp9oWz7RIXzh47UdfEXBwGtksWZ1nzu+TE2SFYftgZPdvkWpG8fw0nkUJRfcjGf0o6/9OIMH40YdFIpGT90vVCVlYV6xTvRB2q3NnNg4qrGTfXmkQ8tcaKqNFL3DCnba0YjXZ7aGfnyob4khfGR/yLbSuwn3bXSaRbIwHzHKvj6wcogatC+FigxNpnrGgMsFmHCcThhDXxBpTbg1U+V7CRlzPTc8jErcZtbGmtvyLLa3DkecneYCTXYhvsHcREmyjEHd4t9PlI+evkmmBEJtWKoLSMklU9XSX8nC4arrkHTkecFLv0LTIXuDJibmKCmFNQ34yQgcaCX1kNEZqZC8gzSOgLzNkZcRB7iWZsOZQQykGzCrMEDwH/hepggnPQnjhfsIXYvvLzWjxCoSqebqagTi2YROQvY1d1V8mSATQM42dyTTImo1SMQ2G+x15ANcgqiaDvrrDcwV6rEcQu59jrR5zrLztRjhl9z8Lnw/EIeFVtnJvY9/HwxMtHR7l2MLCm2HccRRGQkl3LGQF3hNA9ArUiM+4mUfbvGtAcrMhPnI2GbX6B4RsC/vyzHWRB4xybEhcgNyKHAGZf1gAOcpRhJOPmk1G5GERkAdzNiR94meY8PTg5q7TOJp/JQ2n2ID6BLSTjOgon5FJ8ZebIMwuORYPWlwNJlQuAtsR2cxoxVH4DzLFn7WPv7eby4xsuyHy4NebWbzNsX9+aomc2VEE5smNAjsiKQLYv0iMMTiw4DjFqs4Mw0MufOJIY0hP0UviOr5OXzKORoxNcixax/sun8l22B1YdFdhfy28vo5+iDygY2k1TpXsVUZh0mIF/pURYXCXx8IVSBISTzzaoK1pGESo8yQY9DNd4tBls/zYTJXIFFxCdrtTcZMyhKtk3539ri1mQyF0A4WQy562xUoGGSTImNMty2Zk7mOVYxLguUF6NDg3xE3FUbo4TtjWISa5GY/QqbIwXEbpBLl3udVYZLg4OCxNEbIx5QZHHjAfspbR/dJvMpa4sWgTEst+qLs5yBYVXoqBHTyEt1jBGs4R1eJ5mcApHJcjjM7DqDUx3H3YPUHZhliDSG+F0hmZ0MyIwej3eVH2ILeHTXWk+WcXzl6fbTlH6dM5YUXllZp08r2z7seynseVB8zhhAdyNv880shpgEmPx4PgkW2sSFuctj8ehsNXRHyEkiJphWHFUUKLEygFHr9zq3eS1EQ7JcR5buF+4UGGV4RY6yrSRtEW1kwxD/SRJeUq0A3I6zxGrYnhK+IoaoaJXCdyRB0ZKBOK4puS4+h9BF9kOaC3zfVB4GNXYcHYs9BlHMUHnHCNGYmy6PQ+owDGoC2G/tEDS0O7m3BMs0jgcMMwEqTjw8gmXSZcdAk+bmBGIxoqWTc/J7KktE6WlBOaaXzEaKPF/9AvbAzFUTiWiOdouLgSFVR8y8WCfkzqU8T7vAHhKDeenPAIJ9rzzporyMwjS5qSUFwYonSBx3eRnohRwFFcwgnjhOdBCRwmR0YSkwtHi3mIExY4Cb7ogb9INNIWrqQYTHvMd1hSVgzhzAlbSO4fpkALaQ/uWIekch7y0XUyB4I2yPYa+T0GUTAPa9tixbW7Y2RE+5UqE9wPRt7gzShJ8K0n0rnCS5JHEKP/Z+cqenDCkz7f+PT3FeJYm70VeUjnSqYsEJRCbUUs6wL14CiKcUJN5Q2qThLaIjxoHJkSFSk0n2I5Ug/jYz/LGardOUTsD9BoFxqfnQ4jF/n7MhLSGBlxlfqaTHjhKG9wmUjCUXhwwizJNxDBtpBwmciDozDlhFLkDYolCUfyMAfRkCAhY1EeD0l0cYItgbdahCAhEwHePMQLkdaFHgv5uWMeX/xwCAn9B3BsGLo14BvWdWbXSfBm4xDrKUdpSDjBMRNRhS6Qux5RGeJYtHaJSJZju4NrpSX/TlhZBcqZYHdHehWMkUml+SVCsnFbfPwQmshoVD+cEH9+qrGo79ljbuMijkEpqYEhyzjgzSDiiVe7G9hC2yyBD7YvGolyRFiQFQ+e4weOybwzDKaf/0RGWN1TJrxQgFjeHdwvDuZSoMWxUVOy5LqUxY7ncgk99jkc2TTLgy6dZ2DlR/PYL9eVEovsxGXX84TLBMQQ5hFWahtjiDWeI6XIhHmHjpPMzlzFbxFMRH5OuElQ6G9igRZnrpx0AC1B4SxE6XKqnNXt9Psy4qTdSiZs/rBYWVKgkLyz6GA0b1l+5CXE1O5M0N7m1s1ka4Z5pnQeOIFkYR/KKKmREx6WkIgzJcnBbZkcwSPo5wQPcDfE87ZsHC4JLWCaYrckjTDLAdMUR/Rxg2XCzCQ+wvqiuTyKYl43sjvYbXJrft68oFwaI3bv2lxAjm8u+zDygDfR8II0aOJnFgkeS+BvW67HaSulsKnB1ewgVNBJuIL7REZcQM6SCS8Gce9so+PbQrNw2tqHaL9uy+cjGmUm4TaC2Yjr4+cZMmcigU0oZ8KSieNAGYftKcMGTraleaQaaKnYyVGdx5DCu+H70Es4vL5iY6XekVjmZw+O2HRjZYL2Cr0izqq8W+BZlTsL4WP7Ge0o6kEE1Y98Ndj37AzZYejexkAczqgmLCNa42dlwvyC0tXUYm+GrC93Boh8G6GzXro4plOsgo2efab9bIdiWKOZ8pHAz8nnzWthk8K6vO3qRCZ0BT+Y+2giwsRGqqzuuPGGmP868oBbhCMNkAcwK4YrhkYzU75d4ICWydSPRiDLj0Bm+5gl5wJskUx8TaDzMlEUl7HViuEIA2x5gA5VFMeGjtQQuMXGVpEGwu9pJrdKvIUH0yDW/wyUqBJkxMJnhpuXD1YwQjjijQSZYEfBVyhXPUeXg5/XBPG2JAG4datNUylSOm1YxbsvkE1FMUpw8HVwKo5SiBbamjPhHkOnUQph3hJnkAoON6y0yVwPJj/YHAliNjfsD6WzZnDQNYwNjuhn5sqEocCWGy3CDnmVdznosWw/JyKXhudM6AEzGquGhI/FqmfD+keoNWKoOiPEM7bFCiQH9Lio3lwcThgH8ga9ThKOwoMTBIXNN/ivkDCwyIOjMOWEUuQNiiUJR/IwPyDR4w8hHtWISrVdOKFuiDvGwvc/fLu8ievn+3B7iMVm9UE2CCKCeHcSRNieZk5awf6GI5raaTLh+VfeCB55DgtwN8irBeHB8wqZcoOKFCyPlGWOogcniE9soUW2fLUhCUWTBzZ5SJju6fOgnLJrtq/Le5Fp+JTVCA/WySiKcQIdQvIG6UlCW4QHjeNDWitSaD7FcqQexodwlBkCrUqIZTA+Ru5meZtzLzZktDA4V714CMGTP7Sjcnkch26jJQ2EQPIb4q2aaMQR8T1LJvx8JW8gcByS0BjhgSsfrE40XF0eUQUpvG+jWI6iBye81eIbu5/p4AgJDzjkgTLmCFP6jVJk91MsT4HUg6Moxgk1lTeoOkloi/CgcWRKa0UKzadYjtTDLMbWPrC1t2wXhF06ystpyfVoC/hzkAnYwfF4OBNN76jIzw3YBTL584ZOLpHYlvMLlOwSpG2ZWLufOY7JCfTpe7GjVjm4UNmENZ/g8GRPkRZrFHIT+qxpkWyPjkF24+DsjyS1+HnNh9Hg0BkjCK/o5FUUWKHF4ROJHcy4K8gdIYt7HIiDZ5FBTsDUqUEq5EeewgNoxuxDnbEythjBgkmrkNAjZiLexG7eAYkj6Dx6hqLoKlPX+JDawHia42d2yZkw/nHfeDKYMyFk4o2PyQ62RC4F+WMFTG7g5ONO5PdI3Bc5k9JzfxYO/054shYoZwJ+EYYYjRmDJMA+SsxED4be4BLC6zhOpjv4jeosdtIP8mGVmZC9DP6QLHc9aHvoxGh+IbXbFSmMXYJyi5NTCHc1SDNl8AmzhmMxzJHCITfALxeSfOWTKVBE1haen2uH6F1kpRD18KMMyATNZeMQA4dfKni2wOm2Em6hTvOYKtez/nqHUBTxD465PrAvarN1Y7Nh8cs0cw2zARsefFA/Ass6yGljy+ZhvInaCiVmoe1dh/ZrnWMxzvgA6x55g40ZSRhvwoO/nyBTZPWIFCRiLG9RuTiHGsbPczNGg3paUgKAsSO6Y3tKC8Qumdb5MYmEF7sAOoCfBMQjDC+6iMVKfMZKRyeyinF7yi0+1heN5Tu4MxxrQ/cByKJ3bWzrSKNGFfklgSrjDfqdefIHNFBzIquLjQ+rLjlVDi6V9ffTM5yYtXmNjzpjvzBpTJUJdZclJjFV5sg2Rx5sv95WtjRaLf4+6CcJa96uiCN54uEtJm/CqRBO7R8hiKZIMMktJHtTbm/kGXTJuGLAguJObS2213ZktO0Ojg2TbJ782Tux8cU10iusJtjRr6DMocPnhPmdjmG+x5eEujC5kRxuOGKLfykT7gbYxAhbwiM8asVPsrGkrQ4eqSs/LPhjZ+0Qr3nxFbcWsuJZbKIH+SvBQ8hm90pWwFIHcH7gzXOVSCU6XLV6iLdLHOXowwkUg2Orhix87oTZlWVn/HqzIi9BSuFKsnyIFw2jVpeO/FJibaCY1F48jDxAPOFKLj+ueK9FrlpQFdH810JMHOOmaAYf7EfOfhO98M7I/QZzJ38Ohy4qsvR0asTahQ6+qW50uCZsvHlhYfHHAfxhEX81wKQkF/cMfY4410QesMnk8QmV1Za7QhgoP5ThiDVtLRMah2VcwZtATKYuh3LoY6wYhhL6mCpBVnnEZxAh2JCHJDQ2BfmGjZwVz98x2aAdiu8gc3FpOBtrOsHmZxa5BWW24e2J+IEZHsuHTqeVjbvWNlxU2W0czVFcq7A3xB/YVD2OWHwakVIdQfq7LT8448UPtePuEe14y4UQRvsFt2EL41hzmjZEdiwSQ2THUhneILGJ5D2BVGd6lzuW302kIMAZWIPnkE8e4eXF2+D8OzgPxs5FO83VYUHpOfqLiIf5gy6cP3ASmoWvKaPklk12K7eRXHPzaoE38zyzUQ8//8CJfPNCJyunQd5oW6Rj/8f7N/SQkd81wW+ZPKngzUw5B2GTZfFiEOeLLJx6m7B2ZfFUCJWzLKqLXJyFpZLRwn9kwiWD67JwxFwTA+9mQUJT2JDF9QsijWXCd6ODCN1M+hCdRRasi2NAZ/FAxVGyHicIboQc3qBcHAczmeCwKJm4iQkyW2YysLD0mZL18DDTW1QzDI01a/COyjG8Tbkf7noolLddEewFfEGHfOlskOh4aAjhjFDFHpxdIITPA0PQ2pcNITHa856oFOKVLXJpLfkaePw9JAZOWH44wjGRB2gqkAcYkHYIHzDvR3fiTqiA3Mzi/gALeIbb9Bds0fPY/+uQJX93JNUgXhAiE2WUG0NOGMASRMzfPHNyZEGRB7yfgpvkLVZXFMNCvBJC7B/imawpw1Pe4ilE9j6WCNaNlVHupzjhNSZ2iJzaJAAZKkKC0zurDDqMHZGixtsGxJ5cVCJUIheVNCpiHu5c+KPU3bg2+Fju8LFzY6RW8tDCgOOIE1OSTJie8EYQHikNwSeDDCsRTBkQLh84uPgSI1xsjuIATmCe1B35qQrCAabtdRg08mMWZFNk41sOoxhRxO+mA+WahxfgHJEeV8mEVslPZuhzXjfydlnufThBZs4SO3MmNNOY/wU=(/figma)–>
Indoor air quality is crucial to homeowners, building managers, and businesses because it can impact both positively and negatively the health and well being of building occupants. By purchasing the air purifier you can reduce the amount of harmful particles in your home. In the long term, it is a good investment for health and wellbeing.
Choosing an air purifier is not easy, as there are many types, brands, and functions. There are various factors that can play a decisive role, including the room size, filtration performance, and the noise level produced by an air purifier. We have been working with indoor air purification systems for 30 years and carefully selected the best air purifiers on the market. We can offer the very best for the most affordable price.
We work directly with manufacturers and ensure our solutions are the best choice to improve indoor air quality and the overall indoor comfort of our clients. All our experts are up-to-date on product updates and technological advances and can help you to find the system that best matches your needs and make sure your new equipment is properly installed.
Licensed & Insured
Fixed Prices
Always Meeting Deadlines

High-Qualified Technicians
When to Change Your Air Filter?
When the filter is full, the air can't properly pass through, which means the device won't function efficiently. Changing the air filters is essential practice that ensures clean air circulates throughout your home. 
If you live in a polluted area, have pets, or suffer from allergy, it's advisable to change the filter every 3 weeks.
Pleated filters must be changed every 90 days.
If you use inexpensive fiberglass, the filter must be changed once a month.
You can expect on-time and quality services from professionals. We employ well-trained experts who do everything to understand customers' needs in every situation. Request an appointment with us at your convenience and we'll get back to you with an honest consultation.
get a thermostat as a gift
when buying 3 or more products
Get free Gift
Why Work With Us?
We provide customized air purification solutions and are committed to every customer. Our technicians have thorough hands-on training and experience on the leading manufacturer's latest and most advanced air purification and filtration systems.
We have the required licensing for our business.
Trained technicians can evaluate your home and determine what system will work best for you.
We offer upfront pricing so you know what you're up for, no surprises or hidden charges.
Maintenance plan options are available. 
Our technicians are licensed experts in their field.
If you still are not sure if the duct air conditioning system suits you, contact our 24/7 Support Service Center.
Dust collecting on tables is only a fraction of what's swimming around in the air: an invisible mix of dust, pollen, dander, mold, and smoke that can be hazardous to your health. Ottawa HVAC is proud to offer a wide range of efficient air purification and filtration solutions. Also, you can benefit from our flexible rental solutions. We provide professional installation, repair, maintenance, and replacement of air purification and filtration systems, including:
· HEPA purifiers
· Adsorbent purifiers
· UV purifiers
· Ionic purifiers
· Ozone generators
Buying or renting air purification equipment can be confusing. With the sheer number of options on the market, it's easy to feel overwhelmed. We can help you identify the air filters that you need and recommend air purification systems to fit these parameters. There are many types of air filters available and each serves a different purpose. Here is a list of air filters commonly found on the market:
· HEPA filters
· Carbon filters
· Permanent filters
· Pre-filters
HEPA filters are popular because they have a longer lifespan, and easily trap 99% of particles and pollutants including smoke, household dust, pet dander, mold spores, pollen, formaldehyde, and other toxic substances in the air. HEPA filters deliver the best air filtration performance with industry-tested standards that guarantee particulate reduction for safer indoor air. HEPA technology is used in applications that require contamination control, such as aircrafts, medical facilities, the manufacturing of food and pharmaceutical products, as well as in HVACs and household appliances, including vacuum cleaners and whole-house air-filtration systems. We offer a wide range of HEPA filters from various brands and manufacturers, providing unique features with topmost benefits for your respiratory and overall health.
If you would like to rent or purchase an air filtration system, we'll take all the required steps to provide you with an effective solution. We deliver excellent service and top of the line equipment to our customers. If you have any questions, we're ready to assist you today
FAQS
What is the right air purifier for removing tobacco smoke?
Second-hand tobacco smoke contains over 250 harmful chemicals. Air purifiers can eliminate toxic pollutants that can be hazardous to our health. Some air purifiers are specially designed to remove much more of these harmful chemicals than others. The most effective air purifiers for tobacco smoke removal contain HEPA filters.
What is the best air purifier for dust removal?
Dust consists of dead skin flakes, dirt, dander, dust mites, and more. Air purifiers are an ideal solution for dust problems. They deeply cleanse the surrounding air, rid of pollutants and substances that are not visible to the naked eye. To stay in the list of best air purifiers for dust, an air purifier must have the True HEPA filter. Also, you can check CADR rating which tells exactly how fast your air purifier could clean an amount of dust in one specific time. CADR stands for Clean Air Delivery Rate. It will show you exactly how much of the specific particles will be removed from the air. For example, an air purifier with CADR rating of 300 cfm will clean a room of 300 sq ft much faster than an air purifier with CADR rating of only 200 cfm. And an ionic filter will help to capture the dust and dust mites easier. We can help you to choose the right air purifier.
Customer reviews
Rating from:

I'm not the type of person who cares a lot about my own household equipment health. And that played a low-down trick with me. It turned out that in order to function correctly and long, the air conditioner should be served and maintained regularly. Of course, I haven't done that, and my mini-split got out of order. Thank God, my wife found the HVAC Ottawa website, so we decided to call them immediately. We needed a quick repair. The specialist arrived on the same day. He had all the necessary instruments and spare parts in his truck. Thus, the entire repair process didn't take long, and everything was ready on the same day. Kevin also offered us a good Protection Plan to overcome such incidents in the future. Really recommend this service to everyone! P.S. That you a lot, Kevin! You saved our day!
Rating from:

For me, these guys and ladies are absolute leaders! When it comes to water heating equipment, they know it inside and out! A few days ago, I decided to get read of my old channel water heater. I should admit that had to be done a long time ago. So I decided to find the nearest shop. Luckily, Google Maps hinted me to HVAC Ottawa. The guys helped me find a powerful and not expensive tankless water heater. Plus, they removed the old one and set up a new model for free. That blew my socks off!
Rating from:

I've never thought that to find just a good HVAC service in Ottawa would be so hard. I've tried several options, but they, to tell the truth, failed. Thank my partner, she found HVAC Ottawa (some colleague recommended it to her). And now we use only their services. Now, our equipment runs like clockwork! Definitely recommend!
Rating from:

How can I characterize HVAC Ottawa? Maybe, the best words will be high quality at low prices. I use their services regularly for different purposes - to clean filters, repair my furnace and so on. A humidifier was my recent purchase, and this device is pretty good as everything else here. Five stars for keeping service high!
Brands