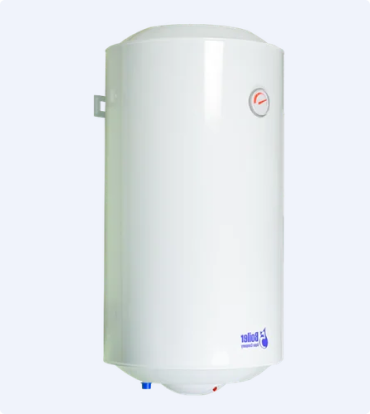 Boilers Rent & Buy & Repair
<!–(figmeta)eyJmaWxlS2V5IjoiUDdreVZwcWczMVZndGp4VmhNVmZXbiIsInBhc3RlSUQiOjYwMTM3MDI5MCwiZGF0YVR5cGUiOiJzY2VuZSJ9Cg==(/figmeta)–><!–(figma)ZmlnLWtpd2kDAAAAFh8AALV7e5gj2VXfvSWpH9Ozs7MPPzHGGGOMATM7u95dG2MslUqt6pZUtVUl9cxiLFdL1d21o5aESuqZXowxjvMivDEmMcExDgFjiHk/Y8wjJBBi3o4J4BBjDCEJgXz58uXLH/kjv9+99dL02P+x37d9zzn31Lnnnnvuueeeq3mb7EZJEh5Hwfk8EuLKnmP3hn5Q9wKB/3pO0xqa7Xpv1/KByr5veSXcUNxWrwm44tu7vXoHUNUPbnYsADUFDH2LsjYUr5I89Pdtd+hZHafOLzd7TmC3bg79ttPvNId9d9erN/n9VgoOm06P+HaGe1bLs/w2SJd80+pZQ5Dd9vCpvuXdBHGnTPQst0Pi5abdaqG9r34nTqD6DcCCHbI+GsEEIHlWvTl0eopdKOTAswOOLHuzceSehEkENhNdgUXNwdR1BgqUB/F0HE+PvdWEPD2n97TlOegQTlP1U4K28QPotEASTcfsd60erSPNem9Q9wEZu57TdwFUWl69S75qw3E6Vr03dFzLqwe20wOxNrDMwPEAbdCmaDc7thK7ZXU6tusT3PbAhMVSq3HJs3b7nbo3dJ3OzV0lZAdD9ZpWE0Yq+C4H1g2qdJ/fsU0Srvg3uw2HK3u/3cNgPUW92phE03EXsxLiIbfu+8OgDXG7XBX4jddVviCbdW/f4lhGt98JbL0WFaoKTRp9j11V0+k4OVbr2LvtQH2z4cPWClKTwxdNp7lrAd/Sn2ToNlbB69Qp+5LvtIKhkgFsp133mjmmfMDyLD2D+6wbZqfva3teafdJu9+vB/3cyFfVKAAe6PS7ds/x7YBDPOiG8XSpF3PTdzo2F1jA3Zo2VhOjUVVQZE5iq+yB1QVIEszN1QCtktPA1HXUbqra3bqaWQ0etmcD2LBPsUv9UTiJtNGxzTwrMJW9WzanJ1t2Rw0S2GolK9bRUTRKFa3avR42r9+uN50DdIqm57gFKlsO/AML2GsOG50+9TIadXN/nVQJojtLU22DDcezd22940XfhWuilR3nQAFQIdA6+HCEztCsu3TuaoENW45nqq1To9BmNJotwmU8m+KbbINgZCwrzAlYYrr2vlU4mdFbnR5Gi/40Xib4xqtzGsK1b1gdH4CERggDtIthzqbJclFaNCwm6IL9Sl3ZrTMeGBgjNWnFN+tqAtUWJDaH+otaiijuDX+5mN2K6pP4eIoPcmECu8RWAUw6/SAFDc1shnNIyeaHqajVlv5T/bpHklH3POdAuRAnUdGo9VTf7iDmeMraVS1qbxZz2C4ilBq1YQ0sdstMqtGYzSZROHXmUWbZar+nPRs64jMf2x6w9PuNwKsr2LihHF4ttJpZe7aIn51Nl+EEn3esFplKhoMTqK1l7PV9RHFbrWjx9SBaLGP4LGmOi67Spw0nCJwuIKM7WyWRuVokswUWp2m16ogV6BCm5/hwUdsDLK2bFn0W6wrMwCGkhnLrmApihwnfAF51VbyooTHtDqCNAbbAbNGNFwtKz30L+0+tr1QAtiPChNXbDbj4RjNMTvQuM0wEU5BE4RpS7UTtSVW3twuS2HMtttIfsDHcJo+ainVnPlss7/a+iunABFA6czGREQ7sphpfZoS2lZm3E57PVsvdRTzWQqraIUvmLBQ0tH9Wim/ccLmMFlN0gct2lW8hYKnAJdVirZYzL0riZyE6N5FSR1km10PmEBz6fBL5UTopGNzznTQcBFad6ypN+IReYZzXOJ17JsNnJbC6ruPV1VkNZ9ZiYKVllJvoQlQFKLOYiKHD0S29PrmybcSjp2E2pYHEcRDYMC9gza28EewXzKZtpZnM2QpKLFLe2qflzS1dqfcDHvKYBT7fWyXL+Ogc6Kf90q2b1hAbVScZFfWZr6xuqNACIpIK337aGgbOMA3rMM0UTowdrK2Txw94vuXB5kPmacBl31MzbiBwo62YHUflAVWb0wpLIi47vSE8W7GJegtihoHdtRCvgMuug0RvqOZgaFh3VPBVm0ct4KruwOlBtprGVOKyAS4Xk6CTIbdTqm41vTp3xjb69q2b2WeXgA4cnWbsBItwmsSFji9AHEW2EQwRmxBR0zNZNG0f3jGwAMoWskG0BlIVpIUtz+liE6sQVSmRshhVLdF0NKqVKHk42nD7flvTUmGbBSWTtVWQtKjtgpBLusTsUNNSSTsFJZN0uSBpSfcVhFzSFa0olgFMmbD714iZvKtrVC3ygTVaLvVBNVJKTYU+VKZlMh8uE7XI55RJucTnYova5pB9wJ6H4x7pfr2Hnavy6OdbYYIkWa/vFu4DZr9hm+gQFJQhEqlWCTV4GupMCV/Qt/OuKvnWKDX97RptQ8ehHN/0R4vZZNKMF3pXQU7qpp8himCKasfrb7Ell9xQ0RhbeBmh37rhIlLqHWxCAs9ThcndPkKZNBJcMjAY4E0hJzMcigpEcjLBwSSrC7Et5DH+GIf4Uwnxp6rPLnx8B5g8xx/DAwncBeE2/lRO8KeqJPnL2RwfjAiLQMj5TO8pMBjdcLmI7wi5cXrtGnB5eu0RNMbptetoKqePkFg9fYTE2ukjJG644QJR2Z6OI3xnHK/isfBKQneyNAydZ+FkFeEbuVIp2fOF0YKVeuFpJGTlKDyNJ+fglwkDPgADQpbJaBHPl8Aq5B2EizjEJ6vTaBGPWvHxagHTIsSntwkBT7DVgSudTlPdLgGrYdY/9efhCH629q2L3MHBeqaHlAzqjTQBv4eAFheXEyxLQHqOe5OCcdrCw9T6lr82w3kC/yo+wQZQKblEM8wQw7WQHlP1CgjDHGN2ZtZVxK6BhMnuAtwoyXczu5fVQvaGv0jicAQDUPr4yshYnJzLhk8r75fIB1WEbUXhUhn4z6WLjBxdwrzuKpZUC8N0fdIr1AatUhBtLb3bbvh2j4nOpuM1e2i36i2P/dvNnooGl3r9LlXawQWsjvYyjhxO6b6mbq+0dXs/kny2V+t1lfc9YOr2Qc9U7UO+xh/2BuqK+BxuTLTP9Q9UFeB5pn/A9vlYHNJfYJpd6v1CXx/Tn9W2fdJfxIMV7Wc7Xo/6vZhGQfs5OGC4lC9pBuru8LmtTp3zeGl31+MJ+Xk+fA3ty/Zx3KL9/BZSI7Qvb+v2C9p63FcEGv/Cp3T7Sle3X8TkGO0Xd1oN4l/iuKp9lReo9ktd/f01d79HOz3SQfhAex0t9XzUCzrEH0NL/NX1hjdA+3i9MSD+BFrq/eRAy3nNAAqhfW2jc8D1+TK05HsdWvJ9eX2/zXm83txTSf9XmC21Ed5gugqvm32PfA2ctcRNBDe2zZaWb7Vw8UPbQnsd7S7aR9G2MSzHs9FS/l5bzwej7VKfTtvZo98gPVKZTc/GSY7W2XOfeBKtu+c+STlP7bmvuYbW23OvPYbW7+x1+V3QcUzy93GscF0GXavJu/EBWupxo7vfJf1mr6Mym6d7/f0A7VciHaFeb0Tro/2qAQyO9k2uH5A+REv6m719j3jouW22h16/wXUf+V2X/ONA6xEFPZXgHmGZuH7HA1QN0J4MdH880PN+ZrCv/OXWwAs8tBO019Ge+j4irxBTtMRnaB9FO0f7GNqvRvtqtAu0j6NN0D6BdomWdlqhfQ3aM99HzBbiNlrKu4OW8s7RUt6zaCnva9BS3lvQUt7XoqW8t6KlvK9DS3lvk75/nQK/XpoDpeHbCVDk3yFAme8gQKF/lwCl/j0CFPv3CVDuPyBAwf+QACV/AwCl6j8iQMnfSICSv4kAJX8zAUr+FgKU/K0EKPnbCFDytxOg5O8gQMnvBKB0/k4ClPwuApT8XQQo+R8ToOR/QoCS302Akr+bACX/UwKU/D0EKPk9AB6l5H9GgJLfS4CSv5cAJb+PACX/cwKU/H0EKPlfEKDk7ydAyT9AgJLfD+AxSv5BApT8AQKU/EMEKPmHCVDyvyRAyR8kQMk/QoCSf5QAJf8YAUr+cQCvpuSfIEDJP0mAkn+KACX/NAFK/hkClPyzBCj55whQ8s8ToOR/RYCSPwTgcUr+BQKU/GEClPyLBCj5lwhQ8i8ToORfIUDJ/5oAJf8qAUr+NwQo+d8CeIKSf40AJf86AUr+dwQo+TcIUPK/J0DJHyFAyb9JgJJ/iwAl/zYBSv4dAE9S8u8SoOTfI0DJv0+Akj9KgJL/AwFK/hgBSv4DApT8HwlQ8h8SoOQ/AqBC1B8ToOSPE6Dk/0SAkv+EACX/ZwKU/AkClPynBCj5kwQo+c8IUPKn5N1VA6RWSxzX4pqQWYplMKfshvM5kxxpHC1mp0zLljP8NRqT2aGQ8vB8GSWiInW5QhgVlK9PiE+ZkSH/GofLUPFuIvuKJ7ghmkwa6+NncI8VcmvJsZHOJSfheHY7AWicxMcnuByfIL1DwjiOlmE8AVSNoHLCXAKJ4xkuzxHKDYA3ltGpKj7prs2z+BB3vBHhLVVD1cOmLxDCuPS3O+QIidEixNy2xfbhgjKnGBnYJaWMMB5Qdr4i5IiGQPZszJhILplnV87iJD5EUiVFFU1a+r4sagkS7kQ8LTcge5oczRan4o1iM1ZGvyO2FBCcIEmeUnPk7eEUNNwcbPaAcFUTkNYh68TSbIoHgJdrvVfFpcUM9wywQJOdhB0ALh8p85lUNl21Z8V9c86lpXrEW8SV6HT2TGxCiot6IYy4Ke9ngtiFIZtwAGHUbkXnAg5zBGonnkbtiJaBeIOUZnwcQW4FGTwwnVZORZXIgWasIVlFBUkL2xmdhEydo0UCF5M5pj60mxzeSAg7Z9EChakoCGFMhABZmahqlSqGDGBiFJkn0CbB8SJrx5Pz+UmCc0VujPNCcYJTRW7qzwYYECTYbouq5bN7m5TbR+Fkcog6SwsdiTiUl06wygsIv9WY3cEA75Byp10iCaN6iELQOBE3cJdZTDCR7OJTOcn4kNfV8DKTaimMTXijTs0HQt6Ox0veyAz23QRQIZAbtkqsnoxwsQK2eRQvkqWZWQpTqMG7yvjGLqcvjI3R7PQ0hGLpri2uYQOhrQqtsJmPMFFlRwx1UXg4Pks3xEYzt6UwjAUulpiylIUkQ98/lSWNyplCetHy9mxxK1NhCn8PJxhsrEbMFLm4vIxYKENiGpLGTIQnpX9+ejibpOIThWBcBDINZ0ISCjBwq+Tm8un8LcwGGxSGzcRmwdAw1ELJOWjIKFAawtyhnBLoRUcRrrOYvLF9FE+ifXg+vDRRnWpkA0PSkdohYiVupVTVhahUfIIERFazyFqbxAgui3PqEMz81SFvs4dgI0EsJddrPptimfVAm6vp0YSV2Cl4yhK34qSfdUVjRJhtrbWZfd8NE6xeaqhRRtVS5Xx1OImTEwjjuNQ2mAVReNoptOMgxt2DpM9D8F0V9h4UpbB3dJRES6xmZRGO4xVjZLWIfzU0efzbSOaLKByDYzNgAFQOaU+PZlgKJXdPyPEq9TJsCReRbMaOZnQWj7IyelZ/YYKu6vjSxJVJXSINRUNJhld34BX9oZcFRF5y9cemeTBUh7K8axDsaCLI8bDYqZtCa0zRHsOO8VGMrYHVxlda5nsQ5Ol9CC5uuscCCsC7IzRR12yBMlhWM5OE8x6DWFY5q6BuhHlknNUUzZlrKSHj3+jWe311OdlMFWggdB0vGJDsooqLUfJZs8iLZ2tdz2VFLn1ykhcE6DnkX+LyZTeH2RvnRfb6fB4hcKj9YhzmZCXl+2HKgmRmjtMLcRYrGyoulKrrA9z9VXlDoCiYPtJK/0AVHAy2/FGAYsCbm+egIKJL6hYO+MXSx7kOz06EsZWsjo5QvYLHq+NRDfAqgUpXnigtRCU5O+Y26fEgxSICRaJET/0g/BaYs1oy+vLEQj92KGyKY8GZojglxSY4WrPFKPLVExu23a0E5K1Ul8FuKkwYdmvYs6y03lfvHNRv+gBkR51GfHJBiFlSw+tChvzFgYHYku+gynR16mPvwU6JwDmS7jekMomm+vRSROjjFbbrIsU2R6mZt+bcxXjPeUxs7yJCYX0q6SAyF5WfWS4iAhbwdlz8QGFLYK+vnSV4AEHYDqgx61faQdL3ZBS7PGefFCP9bUDFwju6KhVUURpAVQ1QLX1P2tCxS8krBVx9LqQhC55WirJZjCYDTI6ZcQkxp4SU9BO8DRblL3xTxO+0JNuITuB8sA/kKT/igmAKeFUZHrQt7I+23WkOnRbe3diN6hqK7PonFrK+GOVjhniynB7Xp8cwFHJRhLoSasR4i1l4WVSs+Ors6CAjwLerRQx95DhO5pPwXPngDvJsjSqXg7buZHUcT9PR5gqB3fCZTu7xwS09LVf1edEkXE1HJ/f44BTZKzYCQGwCtZoAK/yhCQ78KTqMv1FnLZxAtUF4jJV+9fwEWYvYEIYCNPHxOVYgq/O+SVRKqGZ4YknXuCRUINWkJ6ehmmCNrSa9pnDxjRTUHa9FwfuWOnU2NaTJX1bk11spqDtehy/zI2Y7R3Tnl48Qc5YALilAE1+fcJMMkB2j1aSvQFjIM/LLOaI73zCG82FrwNtwLsn7SqhmqIfqTZSTg9pXCkx3N4roZ02Z5XBy918gambzFJEE/VfZalIzUjHFXA9AD1ykanaLX9qJo8MXOB9cI2imVjG8o60Jwz50gaiZd5H7lV354TKuWdqlTPI5Gay7bHhIeLwI5yd0EqzGtnjuXSTNuJdTs6L8tnje3TTNus+9Z3N/qSQPjM9fp2i2zmmMVerEaMDyAjQppru7iYrd6e1kW7ywjGuW3hJ7McBRegtjg+WzyrhmcU7y3z1gMSBCHTAvFC+6F11/4gLDQHXcVqfiReKzS6hmeEpTzHAuXixenCO609O4+lXHS8TnFJju9qmiktXOFRAvEy+5B1l/EOQ9g+w3GC8Xn3uBqJn7pJuIBuJh8dIM1l0DoqWLwnPF561TNNvB4d0/NnmpeNndNM164ywduzAgDPv5F6ma/SYi/cQlnoi3ypcXmO5+GsywlCaB4QvKuGb5Su6Q9Pb1ZvGKAtPdb6Rn97CxcQv+wgzWXV+lpsrI+3YpXpkhuu9NkUqfE1QX5RelsO4ZIvqOcZSpn5zAo8QrxRffRdKMb9a73c9ynB+W8kvWSZov5Mh1FYAS7EDxuHjVOkWzHeKUmensI0FtUH5pCdccI32H4yRQgBXXClT3j9WJi9NlUzySgrojKoKImSYh1+8iacYjrs9uNDuNlotzFB/lo2WC5jnWS5QRyfXYOknznWD3p7/zeJ2Ic0R3PqPwNH5gD98q45plokhuOOYBDpbTMq5ZpjwXEfbVXXGWIbpvnqizndZBJVp8dYHq/sURyzVdhOFmnKhgj7CcXCBq5uVCL9SshaglBapTOaoZzvTCN6ChNmr2PbhvK8VNUBHq1PYVbxB3FHEPVR/+5qQhzhOdRSkti8TrnVI8Gyea6uqbIsVC6tcAyj8oX0ffMsYT6FnWwwnzAv61ZfaBTuBw+r+VOyZ9njSRhcymHd4AOEGM8XVrvVD/znIVIl0qON6mCk8pC+Y8WkQMFbi4lrm+vszVhi9gFyFWlFneXmZxFlhjhDyJh4sS2Z/glI/GT0eLGbreUe7qpQ+/+tF5jOeNi52pd4kjFKUu9rZwgFB1cYKXkFI3QnwinkHxqkTLM9kJ3kjodpjCj0v5DRKRL71DM4/DTvTwZDLHxVRdZ30ch8u84xuLjsJt1F7E9vwmiQCIZCacMInAbL9Zzs5UPQVns15EJeRb0vJHM4Lp8RaPkbGq3ypZDkISiUN3Nu9ER1i9IjvAXvq2NQaP0fQujm8vOBqz5XJ2eg8p33E3z70EvbNgKnpi5hh4yMZkuJ++826eAEfPOsu7aC1uMcwwgS8i4oQ4Cbi/vktq34b/6soK9i9spzz/XRIBHqzpqqjKxrslXpIKWoAFQJnj3SVSs6h4fLeMwvxHLx3UIGBnXFeKX5/08MA0Ukr7p7PZkoUcfPZeGU9P4FYs5U58HYuxXO/JyL4KmEXH+7KOAHusIP9ARrZUeCk63p93qKOr6PjBrIPnRkH+QEYu6dPiz02oBvp/TsZJ3gWbfg9w3ZlRvlcmhJQdflrixUyh6373i3KV1ahghnJQ+j45wZkIG6V78M14YMOXsKSjb7wD1CTg4GlY+qF0SX2OUVrOn5c4ZUtdRaD8WYmntjhZj5EflJGyG41aT1AAIAD6j4DTnx0hDYJWqSiQfxTk3mzan49xZKcifixVEy4H/xgpbvQKFxt+VNBwGmAKPyFR4oAjnsSTMdRqxmcIDaxN/WTJuVwEvGhxhgcCysUQP0VBU6wiOpV5WzBwQeKvAnfEz9D/dbRIq2LvlZh0ooTkl+cPSZhIRQ6ohW8DsIs2ngGL4YP4NEJaAR/9UJmzGwLB/2pH/YIEkvWUNsOH5TjCgTVVOG4vWDAkKfjgl0rVJJ27IZf7ZXlPn2vknPC7X5Fhenf/sMQrI6y1fnR1VA40SB2jhvfHKWaKYwOomtwHJJ4iZ2dKkSwsq473SRx7aQdv4UsIzhiwVL+W9RXq2MWc8Q6MZ8wLHPWipPZ+iedNdSSkuu3glXMJ9+pjcTtrWm/i2VNf/DkjTFl+BG99xwh2Y2fqBC39Q55EzOVv5vSjo7WO3yotoH8yW03G/inOkrp6eqKb/rZMmE/o7OL1eDpVaHGrSNMmrOHv6i4op/L1ouP3dMeBev1oit/XqE61gX9UmQNBRdVtPDy4zvVew+qyjvCxDFfx5g/gwGk0JvsOHmHjxLwOTf8w44vGg9RAO3iQ1QbiQuXlkl+V8o8hBurDLRf+as6tnEYpRqY6j0sGXuYPH9fqplkW9iMn1cRzbi4gSSV8GgF/IvPXISiLV99b0XmwiI+PsYE/JsUnoL/Pnb8LT5iD/0+LDVlynATv2PKT8myGHWqdYfbuCd4saZ8/g7egNNn/NAHyU1p/d4EVXZzn+v/5Glktr4030gQZ41/ornTGpa7Xi/+SdjEOpZ9Cbf7U8C91T7rqnlrbbfFf16j6LAf5v0m6OrM1ptWNCBNA8EHIxETxAPTf9VdqFDW8H02OkNr+VZqTdGDKBKFB/g8yppZzcYrD9c4HLJchz6Pxf13Kv5bcOx2khmrpf0OKv5H+Z/gIFcl5SoRtdfENb5bSCMpiDLzVJUs4ZE3Iw9UEmgdYLvERyUIgEwtEBWS80Vk0AYt65kM2yN9DoqrbKD4QFcdrWp4uF/d7BSLtXhNvAYCKl5GSN0ABXb/DCMhifgfj6o4Eu01W4kRZU4Xcav69pXiNjbiQE4CMMC5LpLV4jdnkHaVwXVl34eo9vLJWxJXiYNjIdakrkcLQ5TfFluevpZAUgBUplFFQylqsJVDVgqcYsKTFPaMbC/3paajEtFhMzyj6fNxidJrcM9RvXzwyLhUDXjiOd7S+LcQh9qO6eDk1YlMfvKK2b91sOHWPHgB32O85B6hP81fDKEyrdyF5o+HcwKuOBdhw/cfQVPwDOzDbQ1f99rK6XyyNwZIx3/jxmCBhVUVNx/ooFrcNpXVcMgz9oK3uHFgCYxBHtxnT4GijcHoWJsyvkIzjrMJjsJBzpCMTzPAMfJiaofBmxKmzuFjRH+1qaVX1D3koSv9bnlcIqfuV0M5spEwIgxolMva8XgY+vd+4W6I5iUe3BB4vxzgF8eANP+X32tb5EkljitmDP01ncPrplNAItDFwIOrVFbIy01A6gjyZLZP5bJmiRnI7nKdw5e6PdUiozTSWcn0mAfNsG9jF9kr7qulnDcSdOUpCS3uMK5qowdYJ9hdSGMQW2NI4xD7zcSuOWPXHcOnoifgU3nSD3AuL+4QwWo53kDqXZ+HRzacXSdzTVKBy8fWhCru4L2GEjRm2ixrsL/CoN41u54hxQccmdawAymYDCuYSJ23NaU970e27poBJjXPl/hJ7cV0Bl68Q8G7+JtTGQ6BSu95wPA1K0+l27UAjxvqn+9H5EcstfBdRUv4KE4DNj6EAb47GEgEiWYancyDpM1F6ZOKTw/VZZYa1EdfvwNmMRPHnroT3GD22zu7hBygmLDOjaoVw4Al5kezDDrjK/jUsqoWmSiTifyKIl5WsKg9H/lfslVof0UXLEcaDa/+KIA1hOoJPaQi8/4zSAkAVse840rGtxu2rtvkfwf6napd+HG8xSbb3cBhvzQ4x0BnUEptyexwxevS0zEtYPSyo2osJ8hy5o6eR7b9EfEJKRPj13ZKIT0p5H4ZaQNsdcUXZJeNJ/QXOc/8a3b3HjsHnnri6zFgy8U3uRmyCB+bAioVJxP+S8kEfCuPoxxPDU6sINUa+P+JEwOx6aaRAbQBpKtaZBG3fpBstQ8gIhSEP8S6KVDGaMJWmB8DeXRgfNhXGw9QQ/ijLy2FABQVUpoVEXCFklTbI8P8tZU3JFmdyI0HOE05SK2+GI+RKiaiKrYR3HT9SlWj0bGd4wGGfFJcy3ERqioVR5NeKnTksyaO1Ji4rMNV8wB+FAUXeyi0DgVf0wG54PpmFYxDuT9bsFUPR/yPl1dJEctP8X7xSHUHSAIkXpo75Pqik24lLA4eTybmzWibxOLKmowk8BCeh2qRSPKQYXZgQwc4TDzfjoyPzZMVzaaM0FPxP6v2MR8qxfj3toRu2hHur40F9X9VwaqSaxuxEeQ5mhwE3OEI2S6M6hZBsDKyLXmOsAwZJFUnE/8OOJNrAGa64qv8ftTYAAO18d3hU1dfunjmQ0HtTEIcqglRBhMw5EwQUsaH4w4YlQCBRCJiEpoADgRCVpqAISpGOIiAgSEkICEjvUqVKBymC0vW+75pz4sq9z/fc+8/9/vp8Ht2b855V99prrb3PiM/nN5YpdGLZqsw8Rdo0fqdvux7vdnm4frsuqW/3aZfwTLvOLyWZkqaU8eXJ4zPGb/L48rbo3rFnt/ikVBPly/eBMSa/KWZKGOMzwspUMnn8edvEdYkP1P/3jUIc8I8MRX0kKMl5gwGbN23y/uWD3mBUf08ecvKBU+G8LybEB5oFXoyP6xZo1qNH18S4pI7xgRfie8QlJgeSZUgJxHXtGuiQHJfUKSXQvTOedk5O7BKfHJfaPTnloUBiUseuPTslJnUJdOreLT4lNbFjAG8GErv16J6c6pLVCTzX02MXSI3vmJCU2BGSwDk5PtA1sWN8Ukp8pwhZUkrPZMxTuwd6JHfvldgpHmTQqkPX+EBKfHIvvBvo3D05kJKKt2vHde2eFC90HXomdk2tnZiEt5V2dQKPx/cOxHl2ReTFpQQgMDU5riuldOveKT45CUp0FiQV7tAs6gTawkDITujeoweNpPDO3bt3CsT3ik/uG+gU1zeQmJJ0PDwuNdCxe1Kv+KRE8H4o0Ds+kBQPO+ICvfEG5KTEdY7v2hd6d4cKianx3VICPZNSE6FDQnxf0QvkKVj4TnUCLyZ2wzvibKCB+JSUeOrQOyE+KdC3e08o+G7PRFBoRfEHeheSExI7JpC6d0JfeRuq9+zaiexT4zqmBnqmQP/kQHcsSEpct/jatMD1LCRD3P//aEDcRhs3cgtmGDMw3ZiMSAh/bI5elSgeZopVKGyKSCiXTjMmUMaUNfcMBHIv4fKmgrnPX9HcbwLYEZVNFVPNVPf5jL/f+HHjvH/5osX/YFf5zAOmBvhk+x78Twd4vqd5OrFLQqqJ/KF25A81ff89Dvif7fA/20FFg8njbYK80T6Tdu1ua39GdtR7VmKfs9XzMGaj8R+T10S9iSow+NaAIf6M2AZtLTzMVvCbUUtQI8yQfisb+DPMLx2swX//s1LhS3xRo/2RF6aAga+PNcSYNuqF0f6oq3whPevN/FBg+jt8QUu46o/ahrrBF5qBw5cJFnQup17YZkXNyhN5oS84fFWFL2gRs/JEXc1j8C92qhhqGaIB2Dag1+hyxufzDzKjYjTiixpwo20VFD9/msluphG/S2MByTiiESuq35wrO1FU/YNNRjGN5IkaUKN+K9IMNuu7aiSvS2OADBuukShXjh9IhT0aiXaRvP4hJlxCI/miBsz4Eq6IAlK5sUbyRw2oenApNRhiWvfUSAFXgzxA5gzRSEFX62ggmxdqpFDUgFsDakaQdYc0UthF8vnTzVFLI0Wi+i+rmNf48gMpXFgjRaP6tXjrJO1JN1+U1kgx154CQM4+oJHi7voUBJIQ1EiJqP5Ogb30W7q5/rRGSrp+s4DMf0sjpVwfFAJyLEEjpaMGhN8ORrhV/kAjZVxu0UAOfqqRsq4PaM++mRop59pDHzy4TCP3uD4oDGTRao3cG9X/15sDIlrX2q6R8q7WpGm/TyMVXBpqveukRu5TWg+7qZGKOVoPDbeI1sj9OVoPNd2KaSSQo/XQ8IJSGqnkalAENEnlNVI5qv+0lotpz1BTqYpGqrj2UIMmD2ikqqtBPtB0qKeRam5UAQnfaKiR6i5COSObaOQBV05R0My0NVLD9QHsMdVbaeRB1x7qduxZjdR0dSsAmgIva6SWG6PFQPNkB4085Mqhd3Lng9rKO++naqSOq3VxcBvdRyN1owacuf2g8ZUAUjhNI/Wi+lePGhjhtvNDjdR3ucHS8LnhGmngWuoHzYwxGnnYjR3KGTRRIw1dOeBmnpiukUYuN8RO2D9HI4+4sVMSNK3ma6Rx1IDH3qomGoTH5dolj7oaUE6vNRpp4srh+tTfpJGm7vqUAs2ruzUSE9V/xZPDxKOmzUGNBF2PUs7GkxqxXTlYufCQCxpx3JUrDeTRaxoJRfU7sPW6rEJ4xg2NxLqrAO+YlXc00sz1TgFUvEFGI4+5UVUQ5XZKXo00dzNfPhTBtfk10sLdC2VAU7yQRlq63IqBpl5xjTzuxiiKsulRRiNP/Ktb9qflNNLK5VbSnxFecJ9GnnTX1II9BytrpLXrA2gQPl1VI0+5GhSHnOo1NfK0uz5RQDrW1cgzbp3zA6mRqwI+68ZOEdhTNqiR59yVKwUNLoc00saNEPgg/E5zjTzv+gCrEDuipUZecFcBlpoFT2qkrWtpXtBkPaWRF90YhUfDL7TRyH9cj8I7scn/0Ug71zuQE/7+VY285MqB1tmZ7TXysqs1/BY++oZGXnH9Fg1kemeNvOrK4SqceEcjr7mrUBhIpXc10t7dJfToB6kaed31KLW+1Vsjb7haF/VLs+k9ftMVXxgt2vbnNPKWKySvP81MLqmRuBx3ppkaMzTSIcedg02xahrp6MopAiRPX410csOjLJCvFmskPmdjDzaFDmiks2tMOSDbb2mkS9QAcUAZtE41G2kkwdWtMJAab2gk0bWUzVuZXLq97cohTZ8PNfKOS+MH0nmaRrq6G4HN275NGunm+oCN5c4/NZLkepSNS9PCGunuhhSbkLWlNdLD1YCNS7CKRt51tS4FpFstjSS74cHG5ZUmGklxtWbDV+IZjaS6G84H5OvXNdLT9Sjbx0CyRnq5CO2ZlK6R3q49lFNzpEb6uHJIs3SSRvq6NGz4WszSyHuu36jBZ8s08r6rQREgpbZppJ8bb/Tbe4c10t/1G+V8e0ojA1w5XIU7NzTygbsKLKZNLI2Efa5LUZdMmcIaGuhzJbGtqlNcQ4N8bi1hzcq94GmgEj8UBFWBezU0GFTiPKhhXqisoSGeGmigwnUe0lA6INdJ6CIf0dBQMBQvkWElR0MZoBKG7LvuPqGhDwFJhNPkfi9o6CMoLyazgxjTTkMfg0q8Cw1N5psaGgZINKSsO4kaGg4oR9b7qRoa4cmCD9HLaWgkIPEhZe3vp6FRYCiy4I1wuaEa+sTzRhlAm0Zo6FOPir1MwXEaGg2qnNhYN0lDY0Dl+dBMna2hzwB5doUrLdLQ51Be7GKv1fRHDY2FLNnZbLbqrdTQF2AodQQMzTcbNDTOYxgNWau3aGg8qEQN2tVsn4a+hCyxC7LCdw5r6CtQiax7APU6q6EJoAoMOR9ZlAp/aGgi1JBFoTc6/KWhSWAoaqDhiO2Rq3JNBiQ+ZK17I6+GvgZDsYul8+1oDU2BGqI8GIbXF9DQVI8hG7zFRTU0DVTursww/hIamg5ZojzajuyqpTQ0AwwlsIuCamk5Dc0EJHZBVuyN+zQ0y5NFDZsHNDQbVKIhTM6uX01D30ANMZn9l/OAhr4FQ4leMiybqx7M8RjSUXnraeg7UImj7gHDzx7W0FxA7lJmmDONNTQPaog30LhlF2iqofmgcnNURriOo6HvPTVoV4XmGloAhmJXCch6sKWGFoKhHIvQOsV+3EpDi8BQ4hB2xa5/RkM/gErsgixT/XkNLfZkFfHzPq2B93wJSMSBpfwDTfYFDf0ISPZdXvRPgV80tBQ6yOqzTSrXX0PLAEnSYJ+UUUxDywFJYNwLqF8nDa2ArK/WBChrsAkM11AmqERWPkCd9mgoC1QSTsUBlbutoZWgEi8VQEOS+oCGsgGJhuxvkttoaBUgd7GGmBO9NbTacyA7nMczNPQTqERDyjozR0NrAImsYoBO5fLhWkDiDco6+o+G1nmyiqImV8qnoZ89qjKAKt6nofWARBa7jAn1NbQBDCV0ebdWo6mGNno+ZEf1n+Ya2gRIAuBeQMFcjtoMSNaLsuJf1dAWTxYbl8sdNLTV05D9Sfdc7t0GKjGZbcjkDzS0HbIkqtnZlc0VGzvAUNarBKDtkzW0E1Syg8jwlbka2gVIGFL57cs1tBtqiPIlAb22RkO/QJacQ6nG3/s0tAeQqEFZSy5oaK8ni41XnVsa2gcqCRuUvHAoSkP7QSWeZxlqVFhDB0AlgY3iFZ5XVkMHQSWyUOXNOxU19Csg2eZlAVWsrqFDMNk9igw1w2pq6DAgWZTykDWtjoaOQI1kuwC9MTT8d2MNHQUk3qgAhgebaegYoK2bYRdlbX9OQ8c9WWyizrTV0G+gEkehlJvir2voBCDZDoDCI7to6KQHoRE1RZI1dArekJhnvZ7WS0OnoYYEANQw597T0BkwFDXQX4VLDNbQWUAS2GhfzQsjNHQOstzSgCupzzV0HlTiKK5Xr1zRewFUsl501IOzNPQ7NMxxVLM5GroIhqIhYsO8/YOGLoGhxAbVqLZCQ5dBJWpQln+dhq5oWfdu1NAfoBJZVL75Lg1dhawc5f86oKFrHkM4KlzkiIb+BJXnKNPutIb+gizRkJ5vcEVD1wGJ57GJTPJtDd0AQ9lEKJSmoU9DNwGJN9jYfJJHQ7fAUOxC92Kq59fQbVBJ2KC8xr5bUEN3PLt4bdE/14a9CypRA6U8fKOYhv6GLNnLYBhuVEZD/3gMcd+S3aychsJ+98IFDLOjAhoaCEgY4s4nu3k1DQ0CJNsBLYpJq6mhNEDiXjgq9t26Ghrsdx2F6yWzrYGGhoBKPA/lsy/mygDpfld5+vB2Ew0NBUPxIfqr2MeDGsoAlWw9tkOJjoY+BJUkcygfu6mZhj6CGqI81AgvfVxDH4OhqMFVXttKQ8NAJavMlvLVZzQ0HLLc6M0IP/y8hkZ4DLHK2aG2GhoJKlllH6Bl7TQ0CrLEUVA+fOA1DX0CyFM+e/1bGvrUk1VYGrYp3vPRECQr4kfDdnSuhsZ43Er400yYoZsDfQYqcWBhQOt7auhzQMIwP6DwMQ2NhQ6yIiXRX10ooaEvIMuthoNNn3gNjQMkahQG1H6RhsZ7stjmPXpOQ1+CSlakFNqhrHs09BWoxLfFAX3eSEMTQCUBz1usAW9qaCKoRFZZQI/11tAk2OWWvCHmVoaGJgMSt98HqP04DX0NWU0X5aOjhpgRWRqaAipxFDvAads0NBVUsvoFAU25oaFp0NDNeOnmaCENTQeV+JCd0riAhmZAlmjI65+NNTQ0EwwldHmfVe9RDc0CQ1GjOKB5T2toNiDxIT/sTY3T0DeAJGkQmtxLQ996EJuoCR9raA40dL2BbnOMhr4DlajB/mrmLA3NBSQRRZNbZ2poHhiKyWzz3l+rofkwWQKbduXZpaHvwVDsYld2gwUlB1oAKokNyur+p4YWalmT72poEahcWbjnyauhHzxZhIowyedAiz0INwDhjHs1tASQ+JCFMrqahn701EA1DN//oIaWgkpiAxcR5k4DDS2DhnJ6BZWZEqOh5R4VeoPwgJYaWgEq8UZFUE3IFRuZgGQpoWG4yn80lOVpCLtM8BUNrYQssYttw7KOGsoGJNucsn7rqqFVWlZiTw2t9mShYTOD+mroJ0BChT4k/HN/Da0BQ9kObBveG6KhtVBD4vB+QL1GamgdGMquREcR/mq0hn4GQ0lE1PDT8RpaDyrREI2N+XaihjaAShgyNv6YoaGNUENigxp2/V5DmwCJhlzlOcs1tBkMc1b5hTUa2gIqWWUyrLNVQ1sBCUP6MGmfhrZBefEhGIYX/qqh7aDyGJpRpzS0A5AwpKO2XdbQTmgojsIXTXP9uoZ2QZabe4ea+Dsa2g1IfFgB1dAxGvoFsuTggBoa2yRaQ3sAiYaooeEHCmlor8cQ3Uv2w0U0tA9UojwYhtuW1NB+QMIQUKT1yoEOeBD6K1PvPg0dBCQxDzViu1fW0K+eGuhDwu9X1dAhUMl2AFV20Vzb/LBHBW+YCrU0dARU4g0yLJMrAxwFJAwrguE3j2joGBZFVhmyzMWmGjruyUJjE3srqKHfQCVLiW4ztmeshk5AlkQvGMYuaKmhkx5D9FfhrCc0dAoMZVdCefPFUxo6DYaiPDrA2IfaaOgMqCT3YlHCI9pq6CyoZFHQbWb3e1lD50Al3Sa8Yda/qqHzgDxvxBbM1Tlc0MqXzVUQfweVKA9HmSudNHQRkOco0zVBQ5egoTgKDbaZ3U1Dl0EluRd2ZUe9q6EroBK7oKH5M1c+/MPTML+fP13L7z2/iudiFG/z3iquoWsQJOr5cZvXo4uG/vQERfnRAT6vob8AyVmD3zaLVdPQdTAUV/AT5qwOGroBNUS9MoC6pmnoJhjKvisAKOEXDd3yIHaAC0pq6DZkifJsvT6qq6E7kCUm5wM0OVZDd0Elqy9t3gsa+htUoiFlte+ooX9AJbJ8gBp+oKGw5WrIm8MGszQ0EJD4sCKgads0NMjKiTR0tlc0lGa5avB2qJhPQ4PBUPYCu5e4XN4YAoZuzKSbfQENpYNK1GBj80lDDQ31ZPHz5OqghjLA0K1Q6eb5ZzT0IRhK6LKXa5lrlT8CJN5gI7qml4Y+BkOJDd5S1kzX0DCPKgrQ7PEaGg5Igo12ZS7V0AhAYlcxQL22aGgkIEm8ZQGlHNfQKJjs1pp089x5DX0CSLxhAIWvauhTMBRZKJThrywNjQaVLGUUitfxaA2NAZWr/FDTtayGPgMkDFHywq0qaehzMBQ1IMvE5dpfYwGJLDY2Mx7U0Beee8nwlfoaGgcqYYhmwyQ30tB4qCFLWQLQhZCGvgRDya5kOP9xDX3lMUSVNxtaa2gCqNydMtSsfF5DEyFLVhneCP/9moYmAfK8YQ7Ga2iyJ4tUVxM19LVHBW+Y7SkamgI1xBuE0t7X0FQPAkPzSJqGpnkM0diESwzX0HRAojx7uRfGamgGGMpOAcPwuEkamgkqYUi7es3W0CzPLtyIhkd8p6HZoJJSDh+G05Zr6BtAogZkmZ/WauhbQCKLyk/KlW3mABIqqnFkv4a+89RA7x2+fkhDc2GXBBvDZsApDc0DQwkbfCA2Ny5raD4gT1a48W0Nfe/JwnHDtPlHQwsgy01f+DBnaWghGIpdAZS8a7n21yJAss3LoF4/XFhDPwASNXCnZNqW0NBiqCF2ofJm9yyloSVKjfCushr6EQxFDVTe7FUVNLQUDF27MszWihpaphhm16qsoeUeQzQ25t4HNLQCVLL1wDC2X00NZQIShrTrQG0NZUENsaskZN2pq6GVkCXnaKgRrpYrA2QDEjUgK7tkUw2t8mShKwu/a2toNaikEqHnyc77mIZ+ApVkAPQ82eGWGloDKgkbyspsraG1oBJZcG+4/LMaWge7PPdmP9BGQz97VLRrSFsNrYcssSsaVCkva2gDIAkb2GUWvq6hjYDELrg39okOGtoENcS9UMO83UlDmz01SkONDl00tAVUbrnJCI9L1NBWQGJXBWnYmnnPt0EHd/sPMpOzNLQdkBvVaaZVmoZ2gJuoVxDQ5J81tBPqSYLyob8qVF1DuzyGbNjy9dHQbjAU9fID2vyFhn4BJLLYAd5YpqE9kCXZlQxH3dDQXlAJwwroeb4ppKF9UMM1GVd2LTS0H5BoyCbqQFcNHYAsUYNN1LURGjroySJVu0ka+tWj4s1hj1UaOgRZEp/8Nd3L7A1yoMOARA22DbUKaOiIJ4s9T3ummhzoKGSJN3j5trqSho55DNlfNXtEQ8cBuWqkm0ZPaeg3QELFj7aL3tTQCciSzpbt0LEEDZ0ElQQ8lT/cX0OnPOXZARZN19BpMJSwoYYTP9fQGTAUDdkBfvqths4CEg357bh4tobOgaFkBna2d7do6DyoZN9RjWePaugCqEQNMjx0WUO/AxKGtGvD3xq66NnFCtXf0tAlyBIN0RuEVxTW0GUwlPVi8epeWkNXPIbslDLu0dAfoJJ0jUIZfjqgoauQJY5CyQuvq6mha6CSpAFZZlB9Df3pySLD8Y009JfHEHaFS8Vq6DogsQuyzIutNXRDyQoXfV5DNz1Z8Iap8R8N3QKVeANXduZgew3dhixZLzS9Yauzhu4A8pre8PCeGroLSHLyvWD49gca+huy5McDuDkMDxisoX9AJdFLNe7m2ubhPK4a7F6qfaGhgXncbQ6TzZzJGhqU51+Tw2umaSgNVGIyle89R0ODIUuUF/cu1tAQUIl7cS8XTs7UUDoguZdDMx8ut05DQ6GGaMiW8o2NGsoAlcQ81Zi+U0Mfemrwq/2gXzX0ERi6tWaouXxUQx8DEpMNGOY7qaFhHkN0m+bkRQ0NByQRRTWq3tTQCEBCxboW9mlopCcrDyrvsFxbbxSo5P8BA1V2m/wa+sSjMiivrxfU0KegElmo8uZUUQ2N9iCU8tjd7OVyoDGAJDbwtTSccI+GPgMkIQo1wrUraehzTw0q36SKhsaCSpRnR3G3hoa+ACQhCsjYdTQ0zoNwExXb72ENjccqS8ZGsxH+uZGGvoQaEhu061xjDX0FhmIXLjDDA4IamgBI1qsgqCY209BEyHIjKsOsbqmhSaASH8IbsfNba2gy1BBvFIKsFU9r6GtQuf8rW0b20y9oaAogYUhvxLykoamAxBu06732GpoGSOyiN4rEaWg61BBvoPWKrd9RQzNgl2w9KG9GdtbQTFCJ8vhaiud9veezPJLI11INzYYOrua49WJ85kDfAHI1TzMJ32voW0Cu5miHKmloDnRwNR9sqrbQ0HeeGmyizHsamgtIshCbqC+WaGgeGIpR/Frafp+G5ntq8NZrezENfQ+GEmmEalbR0AIPYhM1mEGYAy30ZBUFdIoxkwMtgizxBr+xHu2uoR/AUOzij+K2fqShxaASDflJtMc8DS0BJKHLH8Ul5bLrR0Aii/1VQ5+GlkKW66h0Mz6Xycs85dm9bCqnoeVgKDWUn/NW1tbQCjCUUk6GrWI0lOkx5OVb3+YaygKVmMxLqsttNLQSsiSiKGt2Jw1lg0pkkWGDZA2tAiQM+SF1NgtlDrQaakhE8WtpwwwN/QRZ7ikv3ez9SkNrAIkalDVqvobWerLYlUVnaWgdqGS92Hq9vF1DP4NKWi+6t8VhDa0HlbiXsh69qqENoBJZrLwv5dqVGwHJUuLzULhAPg1tgsleXQv3KaShzYBkUVBezSfFNLQFkDiK9yF7WBpyoK3QUIKNlbfM/RraBjUkT+YD1esPaGg7INkpaL3MtVoa2uExZPfy8CMa2glIopcaLojV0C6t4fUWGtoNKmHI/52x8XMa+gWQrDK9kfGKhvaAoXgDapivX9fQXlCJGmwp70/Q0D5Asl7s5cblisP9gKRQsgGoMkhDBwBJRGEpjRmmoYNwlCwlrwcXjtbQr4AkbOgNuenNgQ5BefEGFiV8caKGDoNKFgUmm0dmaugIqMRkNIfhZ7/V0FFoKNEL95reizR0DJC4F44KL87S0HFA4ijKarRBQ795sqB8+JktGjoBSJSHD83oHRo6CYbiw2hA9x3T0ClAIouL8uV5DZ0GJIuCbjNc+i8NnYE3ZBPRvTvuaOgsIHEvqmH4N5+GzkFDUb4o6vUlS0PnIUvUQHk1dfNr6AIYiizU6+xhhTT0O6hc92aYSsU1dBGQ696M7NgyGroESGThO5oJl9fQZciSsCkL5V/JtSuvQHk3A2SER1XS0B+AaFe+/Pl9vsjfg+L+pSjG/8HhqtWtUu+Ov/VOg1Fr+jvXKmf8cnFCtdd+nJ4/j0HYG/OQqeP/wBf2+Qb6zCCfSfOZwT4zxGfSfWaoz2T4zIc+M9ZnpqMp3egzm3z+LT6z1WeMb8Sva/L7+fcPmcr8m4yeTEqNT06K6xp4Lqlr30DzuKRecSkmyvvbYSJ/KYyRvxHm//L3Go3w+UxUpbbIgnOjQykJ9UN+TnY9Uznkr7NggpMzwcvGP2p1z38nAmWmjg7mTHLIOTGr/Ma3NjDfxvvGz8mgz5qH/Csn3etcnvl4ZFIyzYSs1zrFOAM/s0Ll677uLK2YN2Rh+Z2+Z6NCz3YYJaM1+d55Mhn02U/O6yP9IatjsX1O+O07zn2vnnAa5LvgWPumXnb+qvGrMyD0p7Pp67WO9cgbtxyScdx2fbTj5wSKoNcvs//fydONP3QsTh57a7pz7e5u55/dPzpWSsIOZ/mTm50a9dc7PUfvc6yL/VY69Q6dcPZNne+cuX3WsVZt/NpZOOGS83nzj2W0Xh85SCb7pvZw+pW66Fi0psXHF5zZ655ybg84R42aOj/9eQb6PuS8d/aUY73wY0VhSkcU3PubIx6BYhFnYTRmvWV8856Is2d8OdixOBnWdabTZvhYu1rUKscqmZZt76x8kDQiysJx1lly9a7z5rInne4lrJD1+OIUZ1jX6FDwyEgZSSKT8nUPwT3Qm26p2X6b+Onoc8MjD+iVqgdvYjWGOBYn1aIGOsVfvum0Ovae44cEmxOrdSG/M37cPWBU1xmcvdG2/qrR3pnxZQs7PmaSjGC2TCbv2hudxE+62dZ3FQ7QZ/a8J46BdJztH9b1tHNi+pdB66NmR51XmjQM0u8wyFhcCTxYEdtooozWD+t7yWTT1y2dzNSSQev4e6XA9ffgnj5nbahqW2duz7bL7t9qwxCbionLtmx+2uFIHxofIweCHQvZHT76CeqtcaiVVbT2Audc9SsOo46j9env/WTyUbO3IosOS5xT24+LvQ8N3eNYXDAY7uRtVwSuWeZYcLpT2P8t/OUTKX5PnPGZndgOeDEE24z1S5/8obiTbaB23lDTRettLJ0J0R56+fWRjzl+6s+J9UD9fA4RWGrLq5Bok/bF36ZLlPgL7q0SxGgsmGpjZe33S821/9j5jGONWv2n7RQY6+SfU8F59EOEzMV+IQkVOAQ25Q9Zj3440Kmz4D7IHuNw1/obPrxQJtbhqusEoaPk1YmXTgvtP7tvRJhReXJ/v1SRkIhzCpRlZNmPflhJzPR79hrfqe1TnGk97gtZD7aPhGLVg32hxTHHuidPO+fxxQvFq0uu9nf8I8ZelInF2CYCqyOvTmm5WGg9ZuZYXuNjtiiZFmtb31z5VCbznvgaJK1sC9sIe/pFm1H42FvxNnLAMjBMcax3ViyCGX2c75NnRUT9VeMrp3WhQchM6TLijVSZfFfhVYRjOOI5RsRPf9aQTW59kVSCXJ0x5fI4WA7Hun/IeRvnU4cjI0MeYPfY3DBxJ7fb1tON8zsTL80UFH6wrZeK1Ma6drMZ0tTUio95U2zwjDI+qkmbrVpDP5cJdWa6tBhxcG2IC1V5/h+RtPWf305KbG6/vsuxTkw/CCNWY4MddF4q8p3j5wRRHLT4CvfQls2bkXumxiByf8J2sGLoYozLrT19ZuPVNcsZvXiwwnrX/ki2Hx3I0WKW4eTF36rxjeXgYcEjJ2NoK3Jp0ELdoEfggP42NrnNHcSMhb3YQpwgD2h89xJp9n2vdnIsKIPwGejExxyxkSgc6+hzhZ3ogZ85U1o+gsUY74iLXvhxolN67lAZrbL7R8iEDoJEJtaJTvm6ExxsEJj+pWMlfvIdsux4p9L8BU5GGWz+C8//6HQs9gWy3jKHESyRwdwqGat/6AeHb9B1EnNMkCwm48ftdyz6n3WHnCWxYyUlT7AmcpSCxgkT/EtFfo8kSqZ+JqounU85fuwpe9VGX4jJ1S641woxc2/6GrWPzuAqe8tuZqLfQSDbF/v9E4ko0tU7VBU65AlZCBqpjExaHFGHVsuENY1FUWKA0cHE9fNT1x2LOrN2Ijc4zDqoCSZ0o60VmngpOsQtbS2cUDREHn/vLicjdv4DMjlXvT46A9TflZOahrqdvu30zgqFoJNj1TvUIkRJrOxLK66ll1qFRoydix3WKiT1lxNEq/Ef2Nr43wkrjcXJjbZTEbePhOhuK3pgo9CbyzY46efrh+7Js8exRoytg01/3Hmgfo0QHYn6WynEcttmeFkZreCRojJhYmWSsmgRs/b0HndlU1ivNLnmrNp4TKpznQWHqOIZWVGizw/fG/EMKxXpi7+81EHfcQnrNgtrf0miy88JVDf+P3Zu+XciRnBCIz5vvgmxutjBZt+AQrxBokiM4H6lEYxGMeKrNZOlZ2Ccc7S6dO4sE+yKSOAgs0uMca9Q3f+zRZAJY8PsQK9AeEOvLFsIiWDFsEiTbElfCFQ7/fzzqE4DbYu7DekLCaov05dtcT8x5aCRk9FqkG+OTMJvr4iQHH1uC5OFTWcxzWMVjqFPKuQwphs+/LBjFfafd3ZWfg018DxyVFrkwYGtSyBhO/LNLgdFfLGYOGvd/2Zz6blPRGzGGUToaUuOzTQqYt60HnaWGJ0zofWyMxiaNBxnhJBFQxmzy58cJqMkNE7YOmFDhqTta3XsForb2ch6vNbpNrLBXjS2/tC0HpmO5a8VDYZTHY5iDieDs1sjXVkhhJ5jbej1NzsAm4EhPuqddQRuPRnk6uOtoMV6ivVcwfjhiL6mj0yoIN6IgZ8fYggEaR02ZVAMpnVmic/4Yhu9Ac+VXGEhkfL9Fae2V5YQQEIuQFExd2dfsV9psihowclIs+VtOosp12IfgLZG+gEWIT8n0oWzu+BelQm7FYsTMkDJd0hjUQ4Sr031mJ6t/qFGkBdPBpFi9e2VF2gJmtIuyJeP2n5PV7MKitMKqBmJUIyRCbOWGJgzAYL+gKu+/MmHQrL8XTpXRzYpj91SOYSoK+xc7Hd/iGZytNAOyATxacsbjGuScBQenBSt3UDeYC4RkowyTYQHR2HKCaXIGxRLEo7kYYajXaPCOdHFvItEKIqjj31Vgikl4RMZkTP/iyMKO3s5oqwN/PceUXY9M0U2FjcAR2yARJlg3SM7jVXk/zW7jEZ2YSvAgo+2sqdMyAkhGbS4F5ARgmCPQEPkMYLodPjHrjW0TKQTZ8PAUbYSJ+zj+AYzDPLzIpt58vHFV21qIxHJ/Ukp3JI5p5l78kQ6ISzLtzJZcjUTLkXlQgDD4VYIPQajOuT/Imkn/HbSsegn2vpap+VIwDCexYkFkv0AR1lSThjv0j1xxzB3cRSVOelY7GWsSH4k13qOhViXPzBosEI2uulmqDFf29gmkI90gGOJbJGcExE7T07Yb2FBbOSpHeDxoc1F5MnOzwyCHBzp0ehdlnRswGUoR/PE7d46mLtYFERy6MLzN6RRQhuwHZvGH5LqRWMYBHnbbZVmRxj+sXO4c7PtbwiiPpE32H4zi9Fs9PxRIYh0tmwuJJuHFiIDVoHZ5SJF+7G38soE9xBGkIYPX4XLp9oWz7RIXzh47UdfEXBwGtksWZ1nzu+TE2SFYftgZPdvkWpG8fw0nkUJRfcjGf0o6/9OIMH40YdFIpGT90vVCVlYV6xTvRB2q3NnNg4qrGTfXmkQ8tcaKqNFL3DCnba0YjXZ7aGfnyob4khfGR/yLbSuwn3bXSaRbIwHzHKvj6wcogatC+FigxNpnrGgMsFmHCcThhDXxBpTbg1U+V7CRlzPTc8jErcZtbGmtvyLLa3DkecneYCTXYhvsHcREmyjEHd4t9PlI+evkmmBEJtWKoLSMklU9XSX8nC4arrkHTkecFLv0LTIXuDJibmKCmFNQ34yQgcaCX1kNEZqZC8gzSOgLzNkZcRB7iWZsOZQQykGzCrMEDwH/hepggnPQnjhfsIXYvvLzWjxCoSqebqagTi2YROQvY1d1V8mSATQM42dyTTImo1SMQ2G+x15ANcgqiaDvrrDcwV6rEcQu59jrR5zrLztRjhl9z8Lnw/EIeFVtnJvY9/HwxMtHR7l2MLCm2HccRRGQkl3LGQF3hNA9ArUiM+4mUfbvGtAcrMhPnI2GbX6B4RsC/vyzHWRB4xybEhcgNyKHAGZf1gAOcpRhJOPmk1G5GERkAdzNiR94meY8PTg5q7TOJp/JQ2n2ID6BLSTjOgon5FJ8ZebIMwuORYPWlwNJlQuAtsR2cxoxVH4DzLFn7WPv7eby4xsuyHy4NebWbzNsX9+aomc2VEE5smNAjsiKQLYv0iMMTiw4DjFqs4Mw0MufOJIY0hP0UviOr5OXzKORoxNcixax/sun8l22B1YdFdhfy28vo5+iDygY2k1TpXsVUZh0mIF/pURYXCXx8IVSBISTzzaoK1pGESo8yQY9DNd4tBls/zYTJXIFFxCdrtTcZMyhKtk3539ri1mQyF0A4WQy562xUoGGSTImNMty2Zk7mOVYxLguUF6NDg3xE3FUbo4TtjWISa5GY/QqbIwXEbpBLl3udVYZLg4OCxNEbIx5QZHHjAfspbR/dJvMpa4sWgTEst+qLs5yBYVXoqBHTyEt1jBGs4R1eJ5mcApHJcjjM7DqDUx3H3YPUHZhliDSG+F0hmZ0MyIwej3eVH2ILeHTXWk+WcXzl6fbTlH6dM5YUXllZp08r2z7seynseVB8zhhAdyNv880shpgEmPx4PgkW2sSFuctj8ehsNXRHyEkiJphWHFUUKLEygFHr9zq3eS1EQ7JcR5buF+4UGGV4RY6yrSRtEW1kwxD/SRJeUq0A3I6zxGrYnhK+IoaoaJXCdyRB0ZKBOK4puS4+h9BF9kOaC3zfVB4GNXYcHYs9BlHMUHnHCNGYmy6PQ+owDGoC2G/tEDS0O7m3BMs0jgcMMwEqTjw8gmXSZcdAk+bmBGIxoqWTc/J7KktE6WlBOaaXzEaKPF/9AvbAzFUTiWiOdouLgSFVR8y8WCfkzqU8T7vAHhKDeenPAIJ9rzzporyMwjS5qSUFwYonSBx3eRnohRwFFcwgnjhOdBCRwmR0YSkwtHi3mIExY4Cb7ogb9INNIWrqQYTHvMd1hSVgzhzAlbSO4fpkALaQ/uWIekch7y0XUyB4I2yPYa+T0GUTAPa9tixbW7Y2RE+5UqE9wPRt7gzShJ8K0n0rnCS5JHEKP/Z+cqenDCkz7f+PT3FeJYm70VeUjnSqYsEJRCbUUs6wL14CiKcUJN5Q2qThLaIjxoHJkSFSk0n2I5Ug/jYz/LGardOUTsD9BoFxqfnQ4jF/n7MhLSGBlxlfqaTHjhKG9wmUjCUXhwwizJNxDBtpBwmciDozDlhFLkDYolCUfyMAfRkCAhY1EeD0l0cYItgbdahCAhEwHePMQLkdaFHgv5uWMeX/xwCAn9B3BsGLo14BvWdWbXSfBm4xDrKUdpSDjBMRNRhS6Qux5RGeJYtHaJSJZju4NrpSX/TlhZBcqZYHdHehWMkUml+SVCsnFbfPwQmshoVD+cEH9+qrGo79ljbuMijkEpqYEhyzjgzSDiiVe7G9hC2yyBD7YvGolyRFiQFQ+e4weOybwzDKaf/0RGWN1TJrxQgFjeHdwvDuZSoMWxUVOy5LqUxY7ncgk99jkc2TTLgy6dZ2DlR/PYL9eVEovsxGXX84TLBMQQ5hFWahtjiDWeI6XIhHmHjpPMzlzFbxFMRH5OuElQ6G9igRZnrpx0AC1B4SxE6XKqnNXt9Psy4qTdSiZs/rBYWVKgkLyz6GA0b1l+5CXE1O5M0N7m1s1ka4Z5pnQeOIFkYR/KKKmREx6WkIgzJcnBbZkcwSPo5wQPcDfE87ZsHC4JLWCaYrckjTDLAdMUR/Rxg2XCzCQ+wvqiuTyKYl43sjvYbXJrft68oFwaI3bv2lxAjm8u+zDygDfR8II0aOJnFgkeS+BvW67HaSulsKnB1ewgVNBJuIL7REZcQM6SCS8Gce9so+PbQrNw2tqHaL9uy+cjGmUm4TaC2Yjr4+cZMmcigU0oZ8KSieNAGYftKcMGTraleaQaaKnYyVGdx5DCu+H70Es4vL5iY6XekVjmZw+O2HRjZYL2Cr0izqq8W+BZlTsL4WP7Ge0o6kEE1Y98Ndj37AzZYejexkAczqgmLCNa42dlwvyC0tXUYm+GrC93Boh8G6GzXro4plOsgo2efab9bIdiWKOZ8pHAz8nnzWthk8K6vO3qRCZ0BT+Y+2giwsRGqqzuuPGGmP868oBbhCMNkAcwK4YrhkYzU75d4ICWydSPRiDLj0Bm+5gl5wJskUx8TaDzMlEUl7HViuEIA2x5gA5VFMeGjtQQuMXGVpEGwu9pJrdKvIUH0yDW/wyUqBJkxMJnhpuXD1YwQjjijQSZYEfBVyhXPUeXg5/XBPG2JAG4datNUylSOm1YxbsvkE1FMUpw8HVwKo5SiBbamjPhHkOnUQph3hJnkAoON6y0yVwPJj/YHAliNjfsD6WzZnDQNYwNjuhn5sqEocCWGy3CDnmVdznosWw/JyKXhudM6AEzGquGhI/FqmfD+keoNWKoOiPEM7bFCiQH9Lio3lwcThgH8ga9ThKOwoMTBIXNN/ivkDCwyIOjMOWEUuQNiiUJR/IwPyDR4w8hHtWISrVdOKFuiDvGwvc/fLu8ievn+3B7iMVm9UE2CCKCeHcSRNieZk5awf6GI5raaTLh+VfeCB55DgtwN8irBeHB8wqZcoOKFCyPlGWOogcniE9soUW2fLUhCUWTBzZ5SJju6fOgnLJrtq/Le5Fp+JTVCA/WySiKcQIdQvIG6UlCW4QHjeNDWitSaD7FcqQexodwlBkCrUqIZTA+Ru5meZtzLzZktDA4V714CMGTP7Sjcnkch26jJQ2EQPIb4q2aaMQR8T1LJvx8JW8gcByS0BjhgSsfrE40XF0eUQUpvG+jWI6iBye81eIbu5/p4AgJDzjkgTLmCFP6jVJk91MsT4HUg6Moxgk1lTeoOkloi/CgcWRKa0UKzadYjtTDLMbWPrC1t2wXhF06ystpyfVoC/hzkAnYwfF4OBNN76jIzw3YBTL584ZOLpHYlvMLlOwSpG2ZWLufOY7JCfTpe7GjVjm4UNmENZ/g8GRPkRZrFHIT+qxpkWyPjkF24+DsjyS1+HnNh9Hg0BkjCK/o5FUUWKHF4ROJHcy4K8gdIYt7HIiDZ5FBTsDUqUEq5EeewgNoxuxDnbEythjBgkmrkNAjZiLexG7eAYkj6Dx6hqLoKlPX+JDawHia42d2yZkw/nHfeDKYMyFk4o2PyQ62RC4F+WMFTG7g5ONO5PdI3Bc5k9JzfxYO/054shYoZwJ+EYYYjRmDJMA+SsxED4be4BLC6zhOpjv4jeosdtIP8mGVmZC9DP6QLHc9aHvoxGh+IbXbFSmMXYJyi5NTCHc1SDNl8AmzhmMxzJHCITfALxeSfOWTKVBE1haen2uH6F1kpRD18KMMyATNZeMQA4dfKni2wOm2Em6hTvOYKtez/nqHUBTxD465PrAvarN1Y7Nh8cs0cw2zARsefFA/Ass6yGljy+ZhvInaCiVmoe1dh/ZrnWMxzvgA6x55g40ZSRhvwoO/nyBTZPWIFCRiLG9RuTiHGsbPczNGg3paUgKAsSO6Y3tKC8Qumdb5MYmEF7sAOoCfBMQjDC+6iMVKfMZKRyeyinF7yi0+1heN5Tu4MxxrQ/cByKJ3bWzrSKNGFfklgSrjDfqdefIHNFBzIquLjQ+rLjlVDi6V9ffTM5yYtXmNjzpjvzBpTJUJdZclJjFV5sg2Rx5sv95WtjRaLf4+6CcJa96uiCN54uEtJm/CqRBO7R8hiKZIMMktJHtTbm/kGXTJuGLAguJObS2213ZktO0Ojg2TbJ782Tux8cU10iusJtjRr6DMocPnhPmdjmG+x5eEujC5kRxuOGKLfykT7gbYxAhbwiM8asVPsrGkrQ4eqSs/LPhjZ+0Qr3nxFbcWsuJZbKIH+SvBQ8hm90pWwFIHcH7gzXOVSCU6XLV6iLdLHOXowwkUg2Orhix87oTZlWVn/HqzIi9BSuFKsnyIFw2jVpeO/FJibaCY1F48jDxAPOFKLj+ueK9FrlpQFdH810JMHOOmaAYf7EfOfhO98M7I/QZzJ38Ohy4qsvR0asTahQ6+qW50uCZsvHlhYfHHAfxhEX81wKQkF/cMfY4410QesMnk8QmV1Za7QhgoP5ThiDVtLRMah2VcwZtATKYuh3LoY6wYhhL6mCpBVnnEZxAh2JCHJDQ2BfmGjZwVz98x2aAdiu8gc3FpOBtrOsHmZxa5BWW24e2J+IEZHsuHTqeVjbvWNlxU2W0czVFcq7A3xB/YVD2OWHwakVIdQfq7LT8448UPtePuEe14y4UQRvsFt2EL41hzmjZEdiwSQ2THUhneILGJ5D2BVGd6lzuW302kIMAZWIPnkE8e4eXF2+D8OzgPxs5FO83VYUHpOfqLiIf5gy6cP3ASmoWvKaPklk12K7eRXHPzaoE38zyzUQ8//8CJfPNCJyunQd5oW6Rj/8f7N/SQkd81wW+ZPKngzUw5B2GTZfFiEOeLLJx6m7B2ZfFUCJWzLKqLXJyFpZLRwn9kwiWD67JwxFwTA+9mQUJT2JDF9QsijWXCd6ODCN1M+hCdRRasi2NAZ/FAxVGyHicIboQc3qBcHAczmeCwKJm4iQkyW2YysLD0mZL18DDTW1QzDI01a/COyjG8Tbkf7noolLddEewFfEGHfOlskOh4aAjhjFDFHpxdIITPA0PQ2pcNITHa856oFOKVLXJpLfkaePw9JAZOWH44wjGRB2gqkAcYkHYIHzDvR3fiTqiA3Mzi/gALeIbb9Bds0fPY/+uQJX93JNUgXhAiE2WUG0NOGMASRMzfPHNyZEGRB7yfgpvkLVZXFMNCvBJC7B/imawpw1Pe4ilE9j6WCNaNlVHupzjhNSZ2iJzaJAAZKkKC0zurDDqMHZGixtsGxJ5cVCJUIheVNCpiHu5c+KPU3bg2+Fju8LFzY6RW8tDCgOOIE1OSTJie8EYQHikNwSeDDCsRTBkQLh84uPgSI1xsjuIATmCe1B35qQrCAabtdRg08mMWZFNk41sOoxhRxO+mA+WahxfgHJEeV8mEVslPZuhzXjfydlnufThBZs4SO3MmNNOY/wU=(/figma)–>
Heating your home using quality and efficient technologies is what can save you during inclement winter. That's why it's high time to prepare for colds coming and buy/rent a boiler.
HVAC Services in Ottawa offers selling-buying, installation/uninstallation/replacement, rental and repair services for all types of boilers in Ottawa and around. Our team of licensed professionals guarantees fast, high-quality work accompanied by comfort and peace of mind. We are ready to help you anytime and anywhere – fill in a contact form on this website or call our specialists in our 24/7 Support Service Center.
Read more
Licensed & Insured
Fixed Prices
Always Meeting Deadlines

High-Qualified Technicians
Choose HVAC Ottawa Hydronic Heating Services
As for now, we offer:
Buy & rent boilers without stumbling stones. We cooperate directly with TOP brands such as Lennox, Viessmann, Bosch, Carrier, Vaillant and others so you can be sure of quality;
Free installation of your new boiler or replacement of an old one is included;
A one-day boiler installation (two on rare occasions);
Professional tune-up;
Maintenance Plan - smooth work, quick repair and complete peace of mind are guaranteed;
No prepayment. All work is paid only upon completion;
No additional costs. In case of any breakdown, we will fix it absolutely for free;
Individual discounts for loyal clients;
Buy, rent and order a repair online on our website;
24/7 Support Service Center;
We are 100% environmentally friendly;
Only the licensed technicians with perfect knowledge will work with you.
get a thermostat as a gift
when buying 3 or more products
Get free Gift
Boiler Installation Process
Schedule a free in-home assessment
Call us or fill out the feedback form.
Our experts will contact you to arrange a meeting to take all the necessary measures.
You will have an opportunity to select a suitable technician by yourself (we will provide you with all the info and portfolios needed).
Our specialist will visit your apartment to inspect it for heat loss and other elements that may harm an air conditioner installation.
In-home visit with HVAC Specialist
Our representative will pay a visit to your home and carry out a free check, that will take no more than one hour.
The technician will ask about your current HVAC system, inspect the building to find out more about your needs.
The HVAC specialist will name a fixed price and talk about the possibility of payment options.
Equipment installation
Upon selecting the HVAC solution that suits you, our specialist will agree with you on the installation date and time.
The installation process takes only one day (up to two days on rare occasions).
Installing a conditioner in winter is not recommended due to cold. Some work stages should be postponed to spring.
Upon the visit, our 24/7 Support Service Center agent will contact you to ask for feedback. 
If you still are not sure if the duct air conditioning system suits you, contact our 24/7 Support Service Center.
Convenient Installation Process
Only licensed & certified technicians
All the procedures are pre-agreed
Arriving on time and meeting deadlines are priorities for us
Cleanliness counts (we try to do all the works with minimum dust)
We care enough to call
Great equipment and great experience are guaranteed
The installation process takes only one day (up to two days on rare occasions)
TOP 3 Boiler Brands We Work With
Lennox – GCWB95 Boiler.
Lennox is one of the oldest players on the boiler market. It is famous for a wide range of this equipment. With headquarters in Richardson, Texas, near Dallas, Lennox has manufacturing and distribution facilities throughout North America.HVAC Services in Ottawa recommends modulating gas-fired condensing combination water GCWB95 Boiler.
Features
around 95% AFUE;
perfectly pinpointed adjustments;
15-year limited warranty on a heat exchanger and 10-year limited warranty on covered components.
Bosch – Worcester Greenstar 8000
Bosch company sells some of the quietest, efficient heating products for enhanced home comfort levels. It's a brand that pays special attention to boiler quality and environmental friendliness.HVAC Services in Ottawa recommends paying attention to Worcester Bosch Greenstar 8000 Life 40C Gas Combi Boiler.
Features
116,013 BTU;
41kW maximum hot water output;
comfortable LCD display.
Carrier – 90 Gas-Fired Boiler.
Heil air conditioners include some of the most quiet, efficient cooling products for enhanced home comfort levels. They combine air conditioners with the Ion™ System Control and an Ion Series indoor unit for ultimate home comfort experience.We recommend HVA9 Ion™ 19 Variable-Speed Air Conditioner.
Features
up to 90% AFUE for enhanced energy savings;
standard humidity control;
available in various sizes;
10-year parts limited warranty and a 15-year heat exchanger limited warranty.
Customer reviews
Rating from:

I'm not the type of person who cares a lot about my own household equipment health. And that played a low-down trick with me. It turned out that in order to function correctly and long, the air conditioner should be served and maintained regularly. Of course, I haven't done that, and my mini-split got out of order. Thank God, my wife found the HVAC Ottawa website, so we decided to call them immediately. We needed a quick repair. The specialist arrived on the same day. He had all the necessary instruments and spare parts in his truck. Thus, the entire repair process didn't take long, and everything was ready on the same day. Kevin also offered us a good Protection Plan to overcome such incidents in the future. Really recommend this service to everyone! P.S. That you a lot, Kevin! You saved our day!
Rating from:

For me, these guys and ladies are absolute leaders! When it comes to water heating equipment, they know it inside and out! A few days ago, I decided to get read of my old channel water heater. I should admit that had to be done a long time ago. So I decided to find the nearest shop. Luckily, Google Maps hinted me to HVAC Ottawa. The guys helped me find a powerful and not expensive tankless water heater. Plus, they removed the old one and set up a new model for free. That blew my socks off!
Rating from:

I've never thought that to find just a good HVAC service in Ottawa would be so hard. I've tried several options, but they, to tell the truth, failed. Thank my partner, she found HVAC Ottawa (some colleague recommended it to her). And now we use only their services. Now, our equipment runs like clockwork! Definitely recommend!
Rating from:

How can I characterize HVAC Ottawa? Maybe, the best words will be high quality at low prices. I use their services regularly for different purposes - to clean filters, repair my furnace and so on. A humidifier was my recent purchase, and this device is pretty good as everything else here. Five stars for keeping service high!
Brands