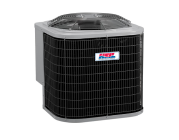 Heat Pumps
<!–(figmeta)eyJmaWxlS2V5IjoiUDdreVZwcWczMVZndGp4VmhNVmZXbiIsInBhc3RlSUQiOjYwMTM3MDI5MCwiZGF0YVR5cGUiOiJzY2VuZSJ9Cg==(/figmeta)–><!–(figma)ZmlnLWtpd2kDAAAAFh8AALV7e5gj2VXfvSWpH9Ozs7MPPzHGGGOMATM7u95dG2MslUqt6pZUtVUl9cxiLFdL1d21o5aESuqZXowxjvMivDEmMcExDgFjiHk/Y8wjJBBi3o4J4BBjDCEJgXz58uXLH/kjv9+99dL02P+x37d9zzn31Lnnnnvuueeeq3mb7EZJEh5Hwfk8EuLKnmP3hn5Q9wKB/3pO0xqa7Xpv1/KByr5veSXcUNxWrwm44tu7vXoHUNUPbnYsADUFDH2LsjYUr5I89Pdtd+hZHafOLzd7TmC3bg79ttPvNId9d9erN/n9VgoOm06P+HaGe1bLs/w2SJd80+pZQ5Dd9vCpvuXdBHGnTPQst0Pi5abdaqG9r34nTqD6DcCCHbI+GsEEIHlWvTl0eopdKOTAswOOLHuzceSehEkENhNdgUXNwdR1BgqUB/F0HE+PvdWEPD2n97TlOegQTlP1U4K28QPotEASTcfsd60erSPNem9Q9wEZu57TdwFUWl69S75qw3E6Vr03dFzLqwe20wOxNrDMwPEAbdCmaDc7thK7ZXU6tusT3PbAhMVSq3HJs3b7nbo3dJ3OzV0lZAdD9ZpWE0Yq+C4H1g2qdJ/fsU0Srvg3uw2HK3u/3cNgPUW92phE03EXsxLiIbfu+8OgDXG7XBX4jddVviCbdW/f4lhGt98JbL0WFaoKTRp9j11V0+k4OVbr2LvtQH2z4cPWClKTwxdNp7lrAd/Sn2ToNlbB69Qp+5LvtIKhkgFsp133mjmmfMDyLD2D+6wbZqfva3teafdJu9+vB/3cyFfVKAAe6PS7ds/x7YBDPOiG8XSpF3PTdzo2F1jA3Zo2VhOjUVVQZE5iq+yB1QVIEszN1QCtktPA1HXUbqra3bqaWQ0etmcD2LBPsUv9UTiJtNGxzTwrMJW9WzanJ1t2Rw0S2GolK9bRUTRKFa3avR42r9+uN50DdIqm57gFKlsO/AML2GsOG50+9TIadXN/nVQJojtLU22DDcezd22940XfhWuilR3nQAFQIdA6+HCEztCsu3TuaoENW45nqq1To9BmNJotwmU8m+KbbINgZCwrzAlYYrr2vlU4mdFbnR5Gi/40Xib4xqtzGsK1b1gdH4CERggDtIthzqbJclFaNCwm6IL9Sl3ZrTMeGBgjNWnFN+tqAtUWJDaH+otaiijuDX+5mN2K6pP4eIoPcmECu8RWAUw6/SAFDc1shnNIyeaHqajVlv5T/bpHklH3POdAuRAnUdGo9VTf7iDmeMraVS1qbxZz2C4ilBq1YQ0sdstMqtGYzSZROHXmUWbZar+nPRs64jMf2x6w9PuNwKsr2LihHF4ttJpZe7aIn51Nl+EEn3esFplKhoMTqK1l7PV9RHFbrWjx9SBaLGP4LGmOi67Spw0nCJwuIKM7WyWRuVokswUWp2m16ogV6BCm5/hwUdsDLK2bFn0W6wrMwCGkhnLrmApihwnfAF51VbyooTHtDqCNAbbAbNGNFwtKz30L+0+tr1QAtiPChNXbDbj4RjNMTvQuM0wEU5BE4RpS7UTtSVW3twuS2HMtttIfsDHcJo+ainVnPlss7/a+iunABFA6czGREQ7sphpfZoS2lZm3E57PVsvdRTzWQqraIUvmLBQ0tH9Wim/ccLmMFlN0gct2lW8hYKnAJdVirZYzL0riZyE6N5FSR1km10PmEBz6fBL5UTopGNzznTQcBFad6ypN+IReYZzXOJ17JsNnJbC6ruPV1VkNZ9ZiYKVllJvoQlQFKLOYiKHD0S29PrmybcSjp2E2pYHEcRDYMC9gza28EewXzKZtpZnM2QpKLFLe2qflzS1dqfcDHvKYBT7fWyXL+Ogc6Kf90q2b1hAbVScZFfWZr6xuqNACIpIK337aGgbOMA3rMM0UTowdrK2Txw94vuXB5kPmacBl31MzbiBwo62YHUflAVWb0wpLIi47vSE8W7GJegtihoHdtRCvgMuug0RvqOZgaFh3VPBVm0ct4KruwOlBtprGVOKyAS4Xk6CTIbdTqm41vTp3xjb69q2b2WeXgA4cnWbsBItwmsSFji9AHEW2EQwRmxBR0zNZNG0f3jGwAMoWskG0BlIVpIUtz+liE6sQVSmRshhVLdF0NKqVKHk42nD7flvTUmGbBSWTtVWQtKjtgpBLusTsUNNSSTsFJZN0uSBpSfcVhFzSFa0olgFMmbD714iZvKtrVC3ygTVaLvVBNVJKTYU+VKZlMh8uE7XI55RJucTnYova5pB9wJ6H4x7pfr2Hnavy6OdbYYIkWa/vFu4DZr9hm+gQFJQhEqlWCTV4GupMCV/Qt/OuKvnWKDX97RptQ8ehHN/0R4vZZNKMF3pXQU7qpp8himCKasfrb7Ell9xQ0RhbeBmh37rhIlLqHWxCAs9ThcndPkKZNBJcMjAY4E0hJzMcigpEcjLBwSSrC7Et5DH+GIf4Uwnxp6rPLnx8B5g8xx/DAwncBeE2/lRO8KeqJPnL2RwfjAiLQMj5TO8pMBjdcLmI7wi5cXrtGnB5eu0RNMbptetoKqePkFg9fYTE2ukjJG644QJR2Z6OI3xnHK/isfBKQneyNAydZ+FkFeEbuVIp2fOF0YKVeuFpJGTlKDyNJ+fglwkDPgADQpbJaBHPl8Aq5B2EizjEJ6vTaBGPWvHxagHTIsSntwkBT7DVgSudTlPdLgGrYdY/9efhCH629q2L3MHBeqaHlAzqjTQBv4eAFheXEyxLQHqOe5OCcdrCw9T6lr82w3kC/yo+wQZQKblEM8wQw7WQHlP1CgjDHGN2ZtZVxK6BhMnuAtwoyXczu5fVQvaGv0jicAQDUPr4yshYnJzLhk8r75fIB1WEbUXhUhn4z6WLjBxdwrzuKpZUC8N0fdIr1AatUhBtLb3bbvh2j4nOpuM1e2i36i2P/dvNnooGl3r9LlXawQWsjvYyjhxO6b6mbq+0dXs/kny2V+t1lfc9YOr2Qc9U7UO+xh/2BuqK+BxuTLTP9Q9UFeB5pn/A9vlYHNJfYJpd6v1CXx/Tn9W2fdJfxIMV7Wc7Xo/6vZhGQfs5OGC4lC9pBuru8LmtTp3zeGl31+MJ+Xk+fA3ty/Zx3KL9/BZSI7Qvb+v2C9p63FcEGv/Cp3T7Sle3X8TkGO0Xd1oN4l/iuKp9lReo9ktd/f01d79HOz3SQfhAex0t9XzUCzrEH0NL/NX1hjdA+3i9MSD+BFrq/eRAy3nNAAqhfW2jc8D1+TK05HsdWvJ9eX2/zXm83txTSf9XmC21Ed5gugqvm32PfA2ctcRNBDe2zZaWb7Vw8UPbQnsd7S7aR9G2MSzHs9FS/l5bzwej7VKfTtvZo98gPVKZTc/GSY7W2XOfeBKtu+c+STlP7bmvuYbW23OvPYbW7+x1+V3QcUzy93GscF0GXavJu/EBWupxo7vfJf1mr6Mym6d7/f0A7VciHaFeb0Tro/2qAQyO9k2uH5A+REv6m719j3jouW22h16/wXUf+V2X/ONA6xEFPZXgHmGZuH7HA1QN0J4MdH880PN+ZrCv/OXWwAs8tBO019Ge+j4irxBTtMRnaB9FO0f7GNqvRvtqtAu0j6NN0D6BdomWdlqhfQ3aM99HzBbiNlrKu4OW8s7RUt6zaCnva9BS3lvQUt7XoqW8t6KlvK9DS3lvk75/nQK/XpoDpeHbCVDk3yFAme8gQKF/lwCl/j0CFPv3CVDuPyBAwf+QACV/AwCl6j8iQMnfSICSv4kAJX8zAUr+FgKU/K0EKPnbCFDytxOg5O8gQMnvBKB0/k4ClPwuApT8XQQo+R8ToOR/QoCS302Akr+bACX/UwKU/D0EKPk9AB6l5H9GgJLfS4CSv5cAJb+PACX/cwKU/H0EKPlfEKDk7ydAyT9AgJLfD+AxSv5BApT8AQKU/EMEKPmHCVDyvyRAyR8kQMk/QoCSf5QAJf8YAUr+cQCvpuSfIEDJP0mAkn+KACX/NAFK/hkClPyzBCj55whQ8s8ToOR/RYCSPwTgcUr+BQKU/GEClPyLBCj5lwhQ8i8ToORfIUDJ/5oAJf8qAUr+NwQo+d8CeIKSf40AJf86AUr+dwQo+TcIUPK/J0DJHyFAyb9JgJJ/iwAl/zYBSv4dAE9S8u8SoOTfI0DJv0+Akj9KgJL/AwFK/hgBSv4DApT8HwlQ8h8SoOQ/AqBC1B8ToOSPE6Dk/0SAkv+EACX/ZwKU/AkClPynBCj5kwQo+c8IUPKn5N1VA6RWSxzX4pqQWYplMKfshvM5kxxpHC1mp0zLljP8NRqT2aGQ8vB8GSWiInW5QhgVlK9PiE+ZkSH/GofLUPFuIvuKJ7ghmkwa6+NncI8VcmvJsZHOJSfheHY7AWicxMcnuByfIL1DwjiOlmE8AVSNoHLCXAKJ4xkuzxHKDYA3ltGpKj7prs2z+BB3vBHhLVVD1cOmLxDCuPS3O+QIidEixNy2xfbhgjKnGBnYJaWMMB5Qdr4i5IiGQPZszJhILplnV87iJD5EUiVFFU1a+r4sagkS7kQ8LTcge5oczRan4o1iM1ZGvyO2FBCcIEmeUnPk7eEUNNwcbPaAcFUTkNYh68TSbIoHgJdrvVfFpcUM9wywQJOdhB0ALh8p85lUNl21Z8V9c86lpXrEW8SV6HT2TGxCiot6IYy4Ke9ngtiFIZtwAGHUbkXnAg5zBGonnkbtiJaBeIOUZnwcQW4FGTwwnVZORZXIgWasIVlFBUkL2xmdhEydo0UCF5M5pj60mxzeSAg7Z9EChakoCGFMhABZmahqlSqGDGBiFJkn0CbB8SJrx5Pz+UmCc0VujPNCcYJTRW7qzwYYECTYbouq5bN7m5TbR+Fkcog6SwsdiTiUl06wygsIv9WY3cEA75Byp10iCaN6iELQOBE3cJdZTDCR7OJTOcn4kNfV8DKTaimMTXijTs0HQt6Ox0veyAz23QRQIZAbtkqsnoxwsQK2eRQvkqWZWQpTqMG7yvjGLqcvjI3R7PQ0hGLpri2uYQOhrQqtsJmPMFFlRwx1UXg4Pks3xEYzt6UwjAUulpiylIUkQ98/lSWNyplCetHy9mxxK1NhCn8PJxhsrEbMFLm4vIxYKENiGpLGTIQnpX9+ejibpOIThWBcBDINZ0ISCjBwq+Tm8un8LcwGGxSGzcRmwdAw1ELJOWjIKFAawtyhnBLoRUcRrrOYvLF9FE+ifXg+vDRRnWpkA0PSkdohYiVupVTVhahUfIIERFazyFqbxAgui3PqEMz81SFvs4dgI0EsJddrPptimfVAm6vp0YSV2Cl4yhK34qSfdUVjRJhtrbWZfd8NE6xeaqhRRtVS5Xx1OImTEwjjuNQ2mAVReNoptOMgxt2DpM9D8F0V9h4UpbB3dJRES6xmZRGO4xVjZLWIfzU0efzbSOaLKByDYzNgAFQOaU+PZlgKJXdPyPEq9TJsCReRbMaOZnQWj7IyelZ/YYKu6vjSxJVJXSINRUNJhld34BX9oZcFRF5y9cemeTBUh7K8axDsaCLI8bDYqZtCa0zRHsOO8VGMrYHVxlda5nsQ5Ol9CC5uuscCCsC7IzRR12yBMlhWM5OE8x6DWFY5q6BuhHlknNUUzZlrKSHj3+jWe311OdlMFWggdB0vGJDsooqLUfJZs8iLZ2tdz2VFLn1ykhcE6DnkX+LyZTeH2RvnRfb6fB4hcKj9YhzmZCXl+2HKgmRmjtMLcRYrGyoulKrrA9z9VXlDoCiYPtJK/0AVHAy2/FGAYsCbm+egIKJL6hYO+MXSx7kOz06EsZWsjo5QvYLHq+NRDfAqgUpXnigtRCU5O+Y26fEgxSICRaJET/0g/BaYs1oy+vLEQj92KGyKY8GZojglxSY4WrPFKPLVExu23a0E5K1Ul8FuKkwYdmvYs6y03lfvHNRv+gBkR51GfHJBiFlSw+tChvzFgYHYku+gynR16mPvwU6JwDmS7jekMomm+vRSROjjFbbrIsU2R6mZt+bcxXjPeUxs7yJCYX0q6SAyF5WfWS4iAhbwdlz8QGFLYK+vnSV4AEHYDqgx61faQdL3ZBS7PGefFCP9bUDFwju6KhVUURpAVQ1QLX1P2tCxS8krBVx9LqQhC55WirJZjCYDTI6ZcQkxp4SU9BO8DRblL3xTxO+0JNuITuB8sA/kKT/igmAKeFUZHrQt7I+23WkOnRbe3diN6hqK7PonFrK+GOVjhniynB7Xp8cwFHJRhLoSasR4i1l4WVSs+Ors6CAjwLerRQx95DhO5pPwXPngDvJsjSqXg7buZHUcT9PR5gqB3fCZTu7xwS09LVf1edEkXE1HJ/f44BTZKzYCQGwCtZoAK/yhCQ78KTqMv1FnLZxAtUF4jJV+9fwEWYvYEIYCNPHxOVYgq/O+SVRKqGZ4YknXuCRUINWkJ6ehmmCNrSa9pnDxjRTUHa9FwfuWOnU2NaTJX1bk11spqDtehy/zI2Y7R3Tnl48Qc5YALilAE1+fcJMMkB2j1aSvQFjIM/LLOaI73zCG82FrwNtwLsn7SqhmqIfqTZSTg9pXCkx3N4roZ02Z5XBy918gambzFJEE/VfZalIzUjHFXA9AD1ykanaLX9qJo8MXOB9cI2imVjG8o60Jwz50gaiZd5H7lV354TKuWdqlTPI5Gay7bHhIeLwI5yd0EqzGtnjuXSTNuJdTs6L8tnje3TTNus+9Z3N/qSQPjM9fp2i2zmmMVerEaMDyAjQppru7iYrd6e1kW7ywjGuW3hJ7McBRegtjg+WzyrhmcU7y3z1gMSBCHTAvFC+6F11/4gLDQHXcVqfiReKzS6hmeEpTzHAuXixenCO609O4+lXHS8TnFJju9qmiktXOFRAvEy+5B1l/EOQ9g+w3GC8Xn3uBqJn7pJuIBuJh8dIM1l0DoqWLwnPF561TNNvB4d0/NnmpeNndNM164ywduzAgDPv5F6ma/SYi/cQlnoi3ypcXmO5+GsywlCaB4QvKuGb5Su6Q9Pb1ZvGKAtPdb6Rn97CxcQv+wgzWXV+lpsrI+3YpXpkhuu9NkUqfE1QX5RelsO4ZIvqOcZSpn5zAo8QrxRffRdKMb9a73c9ynB+W8kvWSZov5Mh1FYAS7EDxuHjVOkWzHeKUmensI0FtUH5pCdccI32H4yRQgBXXClT3j9WJi9NlUzySgrojKoKImSYh1+8iacYjrs9uNDuNlotzFB/lo2WC5jnWS5QRyfXYOknznWD3p7/zeJ2Ic0R3PqPwNH5gD98q45plokhuOOYBDpbTMq5ZpjwXEfbVXXGWIbpvnqizndZBJVp8dYHq/sURyzVdhOFmnKhgj7CcXCBq5uVCL9SshaglBapTOaoZzvTCN6ChNmr2PbhvK8VNUBHq1PYVbxB3FHEPVR/+5qQhzhOdRSkti8TrnVI8Gyea6uqbIsVC6tcAyj8oX0ffMsYT6FnWwwnzAv61ZfaBTuBw+r+VOyZ9njSRhcymHd4AOEGM8XVrvVD/znIVIl0qON6mCk8pC+Y8WkQMFbi4lrm+vszVhi9gFyFWlFneXmZxFlhjhDyJh4sS2Z/glI/GT0eLGbreUe7qpQ+/+tF5jOeNi52pd4kjFKUu9rZwgFB1cYKXkFI3QnwinkHxqkTLM9kJ3kjodpjCj0v5DRKRL71DM4/DTvTwZDLHxVRdZ30ch8u84xuLjsJt1F7E9vwmiQCIZCacMInAbL9Zzs5UPQVns15EJeRb0vJHM4Lp8RaPkbGq3ypZDkISiUN3Nu9ER1i9IjvAXvq2NQaP0fQujm8vOBqz5XJ2eg8p33E3z70EvbNgKnpi5hh4yMZkuJ++826eAEfPOsu7aC1uMcwwgS8i4oQ4Cbi/vktq34b/6soK9i9spzz/XRIBHqzpqqjKxrslXpIKWoAFQJnj3SVSs6h4fLeMwvxHLx3UIGBnXFeKX5/08MA0Ukr7p7PZkoUcfPZeGU9P4FYs5U58HYuxXO/JyL4KmEXH+7KOAHusIP9ARrZUeCk63p93qKOr6PjBrIPnRkH+QEYu6dPiz02oBvp/TsZJ3gWbfg9w3ZlRvlcmhJQdflrixUyh6373i3KV1ahghnJQ+j45wZkIG6V78M14YMOXsKSjb7wD1CTg4GlY+qF0SX2OUVrOn5c4ZUtdRaD8WYmntjhZj5EflJGyG41aT1AAIAD6j4DTnx0hDYJWqSiQfxTk3mzan49xZKcifixVEy4H/xgpbvQKFxt+VNBwGmAKPyFR4oAjnsSTMdRqxmcIDaxN/WTJuVwEvGhxhgcCysUQP0VBU6wiOpV5WzBwQeKvAnfEz9D/dbRIq2LvlZh0ooTkl+cPSZhIRQ6ohW8DsIs2ngGL4YP4NEJaAR/9UJmzGwLB/2pH/YIEkvWUNsOH5TjCgTVVOG4vWDAkKfjgl0rVJJ27IZf7ZXlPn2vknPC7X5Fhenf/sMQrI6y1fnR1VA40SB2jhvfHKWaKYwOomtwHJJ4iZ2dKkSwsq473SRx7aQdv4UsIzhiwVL+W9RXq2MWc8Q6MZ8wLHPWipPZ+iedNdSSkuu3glXMJ9+pjcTtrWm/i2VNf/DkjTFl+BG99xwh2Y2fqBC39Q55EzOVv5vSjo7WO3yotoH8yW03G/inOkrp6eqKb/rZMmE/o7OL1eDpVaHGrSNMmrOHv6i4op/L1ouP3dMeBev1oit/XqE61gX9UmQNBRdVtPDy4zvVew+qyjvCxDFfx5g/gwGk0JvsOHmHjxLwOTf8w44vGg9RAO3iQ1QbiQuXlkl+V8o8hBurDLRf+as6tnEYpRqY6j0sGXuYPH9fqplkW9iMn1cRzbi4gSSV8GgF/IvPXISiLV99b0XmwiI+PsYE/JsUnoL/Pnb8LT5iD/0+LDVlynATv2PKT8myGHWqdYfbuCd4saZ8/g7egNNn/NAHyU1p/d4EVXZzn+v/5Glktr4030gQZ41/ornTGpa7Xi/+SdjEOpZ9Cbf7U8C91T7rqnlrbbfFf16j6LAf5v0m6OrM1ptWNCBNA8EHIxETxAPTf9VdqFDW8H02OkNr+VZqTdGDKBKFB/g8yppZzcYrD9c4HLJchz6Pxf13Kv5bcOx2khmrpf0OKv5H+Z/gIFcl5SoRtdfENb5bSCMpiDLzVJUs4ZE3Iw9UEmgdYLvERyUIgEwtEBWS80Vk0AYt65kM2yN9DoqrbKD4QFcdrWp4uF/d7BSLtXhNvAYCKl5GSN0ABXb/DCMhifgfj6o4Eu01W4kRZU4Xcav69pXiNjbiQE4CMMC5LpLV4jdnkHaVwXVl34eo9vLJWxJXiYNjIdakrkcLQ5TfFluevpZAUgBUplFFQylqsJVDVgqcYsKTFPaMbC/3paajEtFhMzyj6fNxidJrcM9RvXzwyLhUDXjiOd7S+LcQh9qO6eDk1YlMfvKK2b91sOHWPHgB32O85B6hP81fDKEyrdyF5o+HcwKuOBdhw/cfQVPwDOzDbQ1f99rK6XyyNwZIx3/jxmCBhVUVNx/ooFrcNpXVcMgz9oK3uHFgCYxBHtxnT4GijcHoWJsyvkIzjrMJjsJBzpCMTzPAMfJiaofBmxKmzuFjRH+1qaVX1D3koSv9bnlcIqfuV0M5spEwIgxolMva8XgY+vd+4W6I5iUe3BB4vxzgF8eANP+X32tb5EkljitmDP01ncPrplNAItDFwIOrVFbIy01A6gjyZLZP5bJmiRnI7nKdw5e6PdUiozTSWcn0mAfNsG9jF9kr7qulnDcSdOUpCS3uMK5qowdYJ9hdSGMQW2NI4xD7zcSuOWPXHcOnoifgU3nSD3AuL+4QwWo53kDqXZ+HRzacXSdzTVKBy8fWhCru4L2GEjRm2ixrsL/CoN41u54hxQccmdawAymYDCuYSJ23NaU970e27poBJjXPl/hJ7cV0Bl68Q8G7+JtTGQ6BSu95wPA1K0+l27UAjxvqn+9H5EcstfBdRUv4KE4DNj6EAb47GEgEiWYancyDpM1F6ZOKTw/VZZYa1EdfvwNmMRPHnroT3GD22zu7hBygmLDOjaoVw4Al5kezDDrjK/jUsqoWmSiTifyKIl5WsKg9H/lfslVof0UXLEcaDa/+KIA1hOoJPaQi8/4zSAkAVse840rGtxu2rtvkfwf6napd+HG8xSbb3cBhvzQ4x0BnUEptyexwxevS0zEtYPSyo2osJ8hy5o6eR7b9EfEJKRPj13ZKIT0p5H4ZaQNsdcUXZJeNJ/QXOc/8a3b3HjsHnnri6zFgy8U3uRmyCB+bAioVJxP+S8kEfCuPoxxPDU6sINUa+P+JEwOx6aaRAbQBpKtaZBG3fpBstQ8gIhSEP8S6KVDGaMJWmB8DeXRgfNhXGw9QQ/ijLy2FABQVUpoVEXCFklTbI8P8tZU3JFmdyI0HOE05SK2+GI+RKiaiKrYR3HT9SlWj0bGd4wGGfFJcy3ERqioVR5NeKnTksyaO1Ji4rMNV8wB+FAUXeyi0DgVf0wG54PpmFYxDuT9bsFUPR/yPl1dJEctP8X7xSHUHSAIkXpo75Pqik24lLA4eTybmzWibxOLKmowk8BCeh2qRSPKQYXZgQwc4TDzfjoyPzZMVzaaM0FPxP6v2MR8qxfj3toRu2hHur40F9X9VwaqSaxuxEeQ5mhwE3OEI2S6M6hZBsDKyLXmOsAwZJFUnE/8OOJNrAGa64qv8ftTYAAO18d3hU1dfunjmQ0HtTEIcqglRBhMw5EwQUsaH4w4YlQCBRCJiEpoADgRCVpqAISpGOIiAgSEkICEjvUqVKBymC0vW+75pz4sq9z/fc+8/9/vp8Ht2b855V99prrb3PiM/nN5YpdGLZqsw8Rdo0fqdvux7vdnm4frsuqW/3aZfwTLvOLyWZkqaU8eXJ4zPGb/L48rbo3rFnt/ikVBPly/eBMSa/KWZKGOMzwspUMnn8edvEdYkP1P/3jUIc8I8MRX0kKMl5gwGbN23y/uWD3mBUf08ecvKBU+G8LybEB5oFXoyP6xZo1qNH18S4pI7xgRfie8QlJgeSZUgJxHXtGuiQHJfUKSXQvTOedk5O7BKfHJfaPTnloUBiUseuPTslJnUJdOreLT4lNbFjAG8GErv16J6c6pLVCTzX02MXSI3vmJCU2BGSwDk5PtA1sWN8Ukp8pwhZUkrPZMxTuwd6JHfvldgpHmTQqkPX+EBKfHIvvBvo3D05kJKKt2vHde2eFC90HXomdk2tnZiEt5V2dQKPx/cOxHl2ReTFpQQgMDU5riuldOveKT45CUp0FiQV7tAs6gTawkDITujeoweNpPDO3bt3CsT3ik/uG+gU1zeQmJJ0PDwuNdCxe1Kv+KRE8H4o0Ds+kBQPO+ICvfEG5KTEdY7v2hd6d4cKianx3VICPZNSE6FDQnxf0QvkKVj4TnUCLyZ2wzvibKCB+JSUeOrQOyE+KdC3e08o+G7PRFBoRfEHeheSExI7JpC6d0JfeRuq9+zaiexT4zqmBnqmQP/kQHcsSEpct/jatMD1LCRD3P//aEDcRhs3cgtmGDMw3ZiMSAh/bI5elSgeZopVKGyKSCiXTjMmUMaUNfcMBHIv4fKmgrnPX9HcbwLYEZVNFVPNVPf5jL/f+HHjvH/5osX/YFf5zAOmBvhk+x78Twd4vqd5OrFLQqqJ/KF25A81ff89Dvif7fA/20FFg8njbYK80T6Tdu1ua39GdtR7VmKfs9XzMGaj8R+T10S9iSow+NaAIf6M2AZtLTzMVvCbUUtQI8yQfisb+DPMLx2swX//s1LhS3xRo/2RF6aAga+PNcSYNuqF0f6oq3whPevN/FBg+jt8QUu46o/ahrrBF5qBw5cJFnQup17YZkXNyhN5oS84fFWFL2gRs/JEXc1j8C92qhhqGaIB2Dag1+hyxufzDzKjYjTiixpwo20VFD9/msluphG/S2MByTiiESuq35wrO1FU/YNNRjGN5IkaUKN+K9IMNuu7aiSvS2OADBuukShXjh9IhT0aiXaRvP4hJlxCI/miBsz4Eq6IAlK5sUbyRw2oenApNRhiWvfUSAFXgzxA5gzRSEFX62ggmxdqpFDUgFsDakaQdYc0UthF8vnTzVFLI0Wi+i+rmNf48gMpXFgjRaP6tXjrJO1JN1+U1kgx154CQM4+oJHi7voUBJIQ1EiJqP5Ogb30W7q5/rRGSrp+s4DMf0sjpVwfFAJyLEEjpaMGhN8ORrhV/kAjZVxu0UAOfqqRsq4PaM++mRop59pDHzy4TCP3uD4oDGTRao3cG9X/15sDIlrX2q6R8q7WpGm/TyMVXBpqveukRu5TWg+7qZGKOVoPDbeI1sj9OVoPNd2KaSSQo/XQ8IJSGqnkalAENEnlNVI5qv+0lotpz1BTqYpGqrj2UIMmD2ikqqtBPtB0qKeRam5UAQnfaKiR6i5COSObaOQBV05R0My0NVLD9QHsMdVbaeRB1x7qduxZjdR0dSsAmgIva6SWG6PFQPNkB4085Mqhd3Lng9rKO++naqSOq3VxcBvdRyN1owacuf2g8ZUAUjhNI/Wi+lePGhjhtvNDjdR3ucHS8LnhGmngWuoHzYwxGnnYjR3KGTRRIw1dOeBmnpiukUYuN8RO2D9HI4+4sVMSNK3ma6Rx1IDH3qomGoTH5dolj7oaUE6vNRpp4srh+tTfpJGm7vqUAs2ruzUSE9V/xZPDxKOmzUGNBF2PUs7GkxqxXTlYufCQCxpx3JUrDeTRaxoJRfU7sPW6rEJ4xg2NxLqrAO+YlXc00sz1TgFUvEFGI4+5UVUQ5XZKXo00dzNfPhTBtfk10sLdC2VAU7yQRlq63IqBpl5xjTzuxiiKsulRRiNP/Ktb9qflNNLK5VbSnxFecJ9GnnTX1II9BytrpLXrA2gQPl1VI0+5GhSHnOo1NfK0uz5RQDrW1cgzbp3zA6mRqwI+68ZOEdhTNqiR59yVKwUNLoc00saNEPgg/E5zjTzv+gCrEDuipUZecFcBlpoFT2qkrWtpXtBkPaWRF90YhUfDL7TRyH9cj8I7scn/0Ug71zuQE/7+VY285MqB1tmZ7TXysqs1/BY++oZGXnH9Fg1kemeNvOrK4SqceEcjr7mrUBhIpXc10t7dJfToB6kaed31KLW+1Vsjb7haF/VLs+k9ftMVXxgt2vbnNPKWKySvP81MLqmRuBx3ppkaMzTSIcedg02xahrp6MopAiRPX410csOjLJCvFmskPmdjDzaFDmiks2tMOSDbb2mkS9QAcUAZtE41G2kkwdWtMJAab2gk0bWUzVuZXLq97cohTZ8PNfKOS+MH0nmaRrq6G4HN275NGunm+oCN5c4/NZLkepSNS9PCGunuhhSbkLWlNdLD1YCNS7CKRt51tS4FpFstjSS74cHG5ZUmGklxtWbDV+IZjaS6G84H5OvXNdLT9Sjbx0CyRnq5CO2ZlK6R3q49lFNzpEb6uHJIs3SSRvq6NGz4WszSyHuu36jBZ8s08r6rQREgpbZppJ8bb/Tbe4c10t/1G+V8e0ojA1w5XIU7NzTygbsKLKZNLI2Efa5LUZdMmcIaGuhzJbGtqlNcQ4N8bi1hzcq94GmgEj8UBFWBezU0GFTiPKhhXqisoSGeGmigwnUe0lA6INdJ6CIf0dBQMBQvkWElR0MZoBKG7LvuPqGhDwFJhNPkfi9o6CMoLyazgxjTTkMfg0q8Cw1N5psaGgZINKSsO4kaGg4oR9b7qRoa4cmCD9HLaWgkIPEhZe3vp6FRYCiy4I1wuaEa+sTzRhlAm0Zo6FOPir1MwXEaGg2qnNhYN0lDY0Dl+dBMna2hzwB5doUrLdLQ51Be7GKv1fRHDY2FLNnZbLbqrdTQF2AodQQMzTcbNDTOYxgNWau3aGg8qEQN2tVsn4a+hCyxC7LCdw5r6CtQiax7APU6q6EJoAoMOR9ZlAp/aGgi1JBFoTc6/KWhSWAoaqDhiO2Rq3JNBiQ+ZK17I6+GvgZDsYul8+1oDU2BGqI8GIbXF9DQVI8hG7zFRTU0DVTursww/hIamg5ZojzajuyqpTQ0AwwlsIuCamk5Dc0EJHZBVuyN+zQ0y5NFDZsHNDQbVKIhTM6uX01D30ANMZn9l/OAhr4FQ4leMiybqx7M8RjSUXnraeg7UImj7gHDzx7W0FxA7lJmmDONNTQPaog30LhlF2iqofmgcnNURriOo6HvPTVoV4XmGloAhmJXCch6sKWGFoKhHIvQOsV+3EpDi8BQ4hB2xa5/RkM/gErsgixT/XkNLfZkFfHzPq2B93wJSMSBpfwDTfYFDf0ISPZdXvRPgV80tBQ6yOqzTSrXX0PLAEnSYJ+UUUxDywFJYNwLqF8nDa2ArK/WBChrsAkM11AmqERWPkCd9mgoC1QSTsUBlbutoZWgEi8VQEOS+oCGsgGJhuxvkttoaBUgd7GGmBO9NbTacyA7nMczNPQTqERDyjozR0NrAImsYoBO5fLhWkDiDco6+o+G1nmyiqImV8qnoZ89qjKAKt6nofWARBa7jAn1NbQBDCV0ebdWo6mGNno+ZEf1n+Ya2gRIAuBeQMFcjtoMSNaLsuJf1dAWTxYbl8sdNLTV05D9Sfdc7t0GKjGZbcjkDzS0HbIkqtnZlc0VGzvAUNarBKDtkzW0E1Syg8jwlbka2gVIGFL57cs1tBtqiPIlAb22RkO/QJacQ6nG3/s0tAeQqEFZSy5oaK8ni41XnVsa2gcqCRuUvHAoSkP7QSWeZxlqVFhDB0AlgY3iFZ5XVkMHQSWyUOXNOxU19Csg2eZlAVWsrqFDMNk9igw1w2pq6DAgWZTykDWtjoaOQI1kuwC9MTT8d2MNHQUk3qgAhgebaegYoK2bYRdlbX9OQ8c9WWyizrTV0G+gEkehlJvir2voBCDZDoDCI7to6KQHoRE1RZI1dArekJhnvZ7WS0OnoYYEANQw597T0BkwFDXQX4VLDNbQWUAS2GhfzQsjNHQOstzSgCupzzV0HlTiKK5Xr1zRewFUsl501IOzNPQ7NMxxVLM5GroIhqIhYsO8/YOGLoGhxAbVqLZCQ5dBJWpQln+dhq5oWfdu1NAfoBJZVL75Lg1dhawc5f86oKFrHkM4KlzkiIb+BJXnKNPutIb+gizRkJ5vcEVD1wGJ57GJTPJtDd0AQ9lEKJSmoU9DNwGJN9jYfJJHQ7fAUOxC92Kq59fQbVBJ2KC8xr5bUEN3PLt4bdE/14a9CypRA6U8fKOYhv6GLNnLYBhuVEZD/3gMcd+S3aychsJ+98IFDLOjAhoaCEgY4s4nu3k1DQ0CJNsBLYpJq6mhNEDiXjgq9t26Ghrsdx2F6yWzrYGGhoBKPA/lsy/mygDpfld5+vB2Ew0NBUPxIfqr2MeDGsoAlWw9tkOJjoY+BJUkcygfu6mZhj6CGqI81AgvfVxDH4OhqMFVXttKQ8NAJavMlvLVZzQ0HLLc6M0IP/y8hkZ4DLHK2aG2GhoJKlllH6Bl7TQ0CrLEUVA+fOA1DX0CyFM+e/1bGvrUk1VYGrYp3vPRECQr4kfDdnSuhsZ43Er400yYoZsDfQYqcWBhQOt7auhzQMIwP6DwMQ2NhQ6yIiXRX10ooaEvIMuthoNNn3gNjQMkahQG1H6RhsZ7stjmPXpOQ1+CSlakFNqhrHs09BWoxLfFAX3eSEMTQCUBz1usAW9qaCKoRFZZQI/11tAk2OWWvCHmVoaGJgMSt98HqP04DX0NWU0X5aOjhpgRWRqaAipxFDvAads0NBVUsvoFAU25oaFp0NDNeOnmaCENTQeV+JCd0riAhmZAlmjI65+NNTQ0EwwldHmfVe9RDc0CQ1GjOKB5T2toNiDxIT/sTY3T0DeAJGkQmtxLQ996EJuoCR9raA40dL2BbnOMhr4DlajB/mrmLA3NBSQRRZNbZ2poHhiKyWzz3l+rofkwWQKbduXZpaHvwVDsYld2gwUlB1oAKokNyur+p4YWalmT72poEahcWbjnyauhHzxZhIowyedAiz0INwDhjHs1tASQ+JCFMrqahn701EA1DN//oIaWgkpiAxcR5k4DDS2DhnJ6BZWZEqOh5R4VeoPwgJYaWgEq8UZFUE3IFRuZgGQpoWG4yn80lOVpCLtM8BUNrYQssYttw7KOGsoGJNucsn7rqqFVWlZiTw2t9mShYTOD+mroJ0BChT4k/HN/Da0BQ9kObBveG6KhtVBD4vB+QL1GamgdGMquREcR/mq0hn4GQ0lE1PDT8RpaDyrREI2N+XaihjaAShgyNv6YoaGNUENigxp2/V5DmwCJhlzlOcs1tBkMc1b5hTUa2gIqWWUyrLNVQ1sBCUP6MGmfhrZBefEhGIYX/qqh7aDyGJpRpzS0A5AwpKO2XdbQTmgojsIXTXP9uoZ2QZabe4ea+Dsa2g1IfFgB1dAxGvoFsuTggBoa2yRaQ3sAiYaooeEHCmlor8cQ3Uv2w0U0tA9UojwYhtuW1NB+QMIQUKT1yoEOeBD6K1PvPg0dBCQxDzViu1fW0K+eGuhDwu9X1dAhUMl2AFV20Vzb/LBHBW+YCrU0dARU4g0yLJMrAxwFJAwrguE3j2joGBZFVhmyzMWmGjruyUJjE3srqKHfQCVLiW4ztmeshk5AlkQvGMYuaKmhkx5D9FfhrCc0dAoMZVdCefPFUxo6DYaiPDrA2IfaaOgMqCT3YlHCI9pq6CyoZFHQbWb3e1lD50Al3Sa8Yda/qqHzgDxvxBbM1Tlc0MqXzVUQfweVKA9HmSudNHQRkOco0zVBQ5egoTgKDbaZ3U1Dl0EluRd2ZUe9q6EroBK7oKH5M1c+/MPTML+fP13L7z2/iudiFG/z3iquoWsQJOr5cZvXo4uG/vQERfnRAT6vob8AyVmD3zaLVdPQdTAUV/AT5qwOGroBNUS9MoC6pmnoJhjKvisAKOEXDd3yIHaAC0pq6DZkifJsvT6qq6E7kCUm5wM0OVZDd0Elqy9t3gsa+htUoiFlte+ooX9AJbJ8gBp+oKGw5WrIm8MGszQ0EJD4sCKgads0NMjKiTR0tlc0lGa5avB2qJhPQ4PBUPYCu5e4XN4YAoZuzKSbfQENpYNK1GBj80lDDQ31ZPHz5OqghjLA0K1Q6eb5ZzT0IRhK6LKXa5lrlT8CJN5gI7qml4Y+BkOJDd5S1kzX0DCPKgrQ7PEaGg5Igo12ZS7V0AhAYlcxQL22aGgkIEm8ZQGlHNfQKJjs1pp089x5DX0CSLxhAIWvauhTMBRZKJThrywNjQaVLGUUitfxaA2NAZWr/FDTtayGPgMkDFHywq0qaehzMBQ1IMvE5dpfYwGJLDY2Mx7U0Beee8nwlfoaGgcqYYhmwyQ30tB4qCFLWQLQhZCGvgRDya5kOP9xDX3lMUSVNxtaa2gCqNydMtSsfF5DEyFLVhneCP/9moYmAfK8YQ7Ga2iyJ4tUVxM19LVHBW+Y7SkamgI1xBuE0t7X0FQPAkPzSJqGpnkM0diESwzX0HRAojx7uRfGamgGGMpOAcPwuEkamgkqYUi7es3W0CzPLtyIhkd8p6HZoJJSDh+G05Zr6BtAogZkmZ/WauhbQCKLyk/KlW3mABIqqnFkv4a+89RA7x2+fkhDc2GXBBvDZsApDc0DQwkbfCA2Ny5raD4gT1a48W0Nfe/JwnHDtPlHQwsgy01f+DBnaWghGIpdAZS8a7n21yJAss3LoF4/XFhDPwASNXCnZNqW0NBiqCF2ofJm9yyloSVKjfCushr6EQxFDVTe7FUVNLQUDF27MszWihpaphhm16qsoeUeQzQ25t4HNLQCVLL1wDC2X00NZQIShrTrQG0NZUENsaskZN2pq6GVkCXnaKgRrpYrA2QDEjUgK7tkUw2t8mShKwu/a2toNaikEqHnyc77mIZ+ApVkAPQ82eGWGloDKgkbyspsraG1oBJZcG+4/LMaWge7PPdmP9BGQz97VLRrSFsNrYcssSsaVCkva2gDIAkb2GUWvq6hjYDELrg39okOGtoENcS9UMO83UlDmz01SkONDl00tAVUbrnJCI9L1NBWQGJXBWnYmnnPt0EHd/sPMpOzNLQdkBvVaaZVmoZ2gJuoVxDQ5J81tBPqSYLyob8qVF1DuzyGbNjy9dHQbjAU9fID2vyFhn4BJLLYAd5YpqE9kCXZlQxH3dDQXlAJwwroeb4ppKF9UMM1GVd2LTS0H5BoyCbqQFcNHYAsUYNN1LURGjroySJVu0ka+tWj4s1hj1UaOgRZEp/8Nd3L7A1yoMOARA22DbUKaOiIJ4s9T3ummhzoKGSJN3j5trqSho55DNlfNXtEQ8cBuWqkm0ZPaeg3QELFj7aL3tTQCciSzpbt0LEEDZ0ElQQ8lT/cX0OnPOXZARZN19BpMJSwoYYTP9fQGTAUDdkBfvqths4CEg357bh4tobOgaFkBna2d7do6DyoZN9RjWePaugCqEQNMjx0WUO/AxKGtGvD3xq66NnFCtXf0tAlyBIN0RuEVxTW0GUwlPVi8epeWkNXPIbslDLu0dAfoJJ0jUIZfjqgoauQJY5CyQuvq6mha6CSpAFZZlB9Df3pySLD8Y009JfHEHaFS8Vq6DogsQuyzIutNXRDyQoXfV5DNz1Z8Iap8R8N3QKVeANXduZgew3dhixZLzS9Yauzhu4A8pre8PCeGroLSHLyvWD49gca+huy5McDuDkMDxisoX9AJdFLNe7m2ubhPK4a7F6qfaGhgXncbQ6TzZzJGhqU51+Tw2umaSgNVGIyle89R0ODIUuUF/cu1tAQUIl7cS8XTs7UUDoguZdDMx8ut05DQ6GGaMiW8o2NGsoAlcQ81Zi+U0Mfemrwq/2gXzX0ERi6tWaouXxUQx8DEpMNGOY7qaFhHkN0m+bkRQ0NByQRRTWq3tTQCEBCxboW9mlopCcrDyrvsFxbbxSo5P8BA1V2m/wa+sSjMiivrxfU0KegElmo8uZUUQ2N9iCU8tjd7OVyoDGAJDbwtTSccI+GPgMkIQo1wrUraehzTw0q36SKhsaCSpRnR3G3hoa+ACQhCsjYdTQ0zoNwExXb72ENjccqS8ZGsxH+uZGGvoQaEhu061xjDX0FhmIXLjDDA4IamgBI1qsgqCY209BEyHIjKsOsbqmhSaASH8IbsfNba2gy1BBvFIKsFU9r6GtQuf8rW0b20y9oaAogYUhvxLykoamAxBu06732GpoGSOyiN4rEaWg61BBvoPWKrd9RQzNgl2w9KG9GdtbQTFCJ8vhaiud9veezPJLI11INzYYOrua49WJ85kDfAHI1TzMJ32voW0Cu5miHKmloDnRwNR9sqrbQ0HeeGmyizHsamgtIshCbqC+WaGgeGIpR/Frafp+G5ntq8NZrezENfQ+GEmmEalbR0AIPYhM1mEGYAy30ZBUFdIoxkwMtgizxBr+xHu2uoR/AUOzij+K2fqShxaASDflJtMc8DS0BJKHLH8Ul5bLrR0Aii/1VQ5+GlkKW66h0Mz6Xycs85dm9bCqnoeVgKDWUn/NW1tbQCjCUUk6GrWI0lOkx5OVb3+YaygKVmMxLqsttNLQSsiSiKGt2Jw1lg0pkkWGDZA2tAiQM+SF1NgtlDrQaakhE8WtpwwwN/QRZ7ikv3ez9SkNrAIkalDVqvobWerLYlUVnaWgdqGS92Hq9vF1DP4NKWi+6t8VhDa0HlbiXsh69qqENoBJZrLwv5dqVGwHJUuLzULhAPg1tgsleXQv3KaShzYBkUVBezSfFNLQFkDiK9yF7WBpyoK3QUIKNlbfM/RraBjUkT+YD1esPaGg7INkpaL3MtVoa2uExZPfy8CMa2glIopcaLojV0C6t4fUWGtoNKmHI/52x8XMa+gWQrDK9kfGKhvaAoXgDapivX9fQXlCJGmwp70/Q0D5Asl7s5cblisP9gKRQsgGoMkhDBwBJRGEpjRmmoYNwlCwlrwcXjtbQr4AkbOgNuenNgQ5BefEGFiV8caKGDoNKFgUmm0dmaugIqMRkNIfhZ7/V0FFoKNEL95reizR0DJC4F44KL87S0HFA4ijKarRBQ795sqB8+JktGjoBSJSHD83oHRo6CYbiw2hA9x3T0ClAIouL8uV5DZ0GJIuCbjNc+i8NnYE3ZBPRvTvuaOgsIHEvqmH4N5+GzkFDUb4o6vUlS0PnIUvUQHk1dfNr6AIYiizU6+xhhTT0O6hc92aYSsU1dBGQ696M7NgyGroESGThO5oJl9fQZciSsCkL5V/JtSuvQHk3A2SER1XS0B+AaFe+/Pl9vsjfg+L+pSjG/8HhqtWtUu+Ov/VOg1Fr+jvXKmf8cnFCtdd+nJ4/j0HYG/OQqeP/wBf2+Qb6zCCfSfOZwT4zxGfSfWaoz2T4zIc+M9ZnpqMp3egzm3z+LT6z1WeMb8Sva/L7+fcPmcr8m4yeTEqNT06K6xp4Lqlr30DzuKRecSkmyvvbYSJ/KYyRvxHm//L3Go3w+UxUpbbIgnOjQykJ9UN+TnY9Uznkr7NggpMzwcvGP2p1z38nAmWmjg7mTHLIOTGr/Ma3NjDfxvvGz8mgz5qH/Csn3etcnvl4ZFIyzYSs1zrFOAM/s0Ll677uLK2YN2Rh+Z2+Z6NCz3YYJaM1+d55Mhn02U/O6yP9IatjsX1O+O07zn2vnnAa5LvgWPumXnb+qvGrMyD0p7Pp67WO9cgbtxyScdx2fbTj5wSKoNcvs//fydONP3QsTh57a7pz7e5u55/dPzpWSsIOZ/mTm50a9dc7PUfvc6yL/VY69Q6dcPZNne+cuX3WsVZt/NpZOOGS83nzj2W0Xh85SCb7pvZw+pW66Fi0psXHF5zZ655ybg84R42aOj/9eQb6PuS8d/aUY73wY0VhSkcU3PubIx6BYhFnYTRmvWV8856Is2d8OdixOBnWdabTZvhYu1rUKscqmZZt76x8kDQiysJx1lly9a7z5rInne4lrJD1+OIUZ1jX6FDwyEgZSSKT8nUPwT3Qm26p2X6b+Onoc8MjD+iVqgdvYjWGOBYn1aIGOsVfvum0Ovae44cEmxOrdSG/M37cPWBU1xmcvdG2/qrR3pnxZQs7PmaSjGC2TCbv2hudxE+62dZ3FQ7QZ/a8J46BdJztH9b1tHNi+pdB66NmR51XmjQM0u8wyFhcCTxYEdtooozWD+t7yWTT1y2dzNSSQev4e6XA9ffgnj5nbahqW2duz7bL7t9qwxCbionLtmx+2uFIHxofIweCHQvZHT76CeqtcaiVVbT2Audc9SsOo46j9env/WTyUbO3IosOS5xT24+LvQ8N3eNYXDAY7uRtVwSuWeZYcLpT2P8t/OUTKX5PnPGZndgOeDEE24z1S5/8obiTbaB23lDTRettLJ0J0R56+fWRjzl+6s+J9UD9fA4RWGrLq5Bok/bF36ZLlPgL7q0SxGgsmGpjZe33S821/9j5jGONWv2n7RQY6+SfU8F59EOEzMV+IQkVOAQ25Q9Zj3440Kmz4D7IHuNw1/obPrxQJtbhqusEoaPk1YmXTgvtP7tvRJhReXJ/v1SRkIhzCpRlZNmPflhJzPR79hrfqe1TnGk97gtZD7aPhGLVg32hxTHHuidPO+fxxQvFq0uu9nf8I8ZelInF2CYCqyOvTmm5WGg9ZuZYXuNjtiiZFmtb31z5VCbznvgaJK1sC9sIe/pFm1H42FvxNnLAMjBMcax3ViyCGX2c75NnRUT9VeMrp3WhQchM6TLijVSZfFfhVYRjOOI5RsRPf9aQTW59kVSCXJ0x5fI4WA7Hun/IeRvnU4cjI0MeYPfY3DBxJ7fb1tON8zsTL80UFH6wrZeK1Ma6drMZ0tTUio95U2zwjDI+qkmbrVpDP5cJdWa6tBhxcG2IC1V5/h+RtPWf305KbG6/vsuxTkw/CCNWY4MddF4q8p3j5wRRHLT4CvfQls2bkXumxiByf8J2sGLoYozLrT19ZuPVNcsZvXiwwnrX/ki2Hx3I0WKW4eTF36rxjeXgYcEjJ2NoK3Jp0ELdoEfggP42NrnNHcSMhb3YQpwgD2h89xJp9n2vdnIsKIPwGejExxyxkSgc6+hzhZ3ogZ85U1o+gsUY74iLXvhxolN67lAZrbL7R8iEDoJEJtaJTvm6ExxsEJj+pWMlfvIdsux4p9L8BU5GGWz+C8//6HQs9gWy3jKHESyRwdwqGat/6AeHb9B1EnNMkCwm48ftdyz6n3WHnCWxYyUlT7AmcpSCxgkT/EtFfo8kSqZ+JqounU85fuwpe9VGX4jJ1S641woxc2/6GrWPzuAqe8tuZqLfQSDbF/v9E4ko0tU7VBU65AlZCBqpjExaHFGHVsuENY1FUWKA0cHE9fNT1x2LOrN2Ijc4zDqoCSZ0o60VmngpOsQtbS2cUDREHn/vLicjdv4DMjlXvT46A9TflZOahrqdvu30zgqFoJNj1TvUIkRJrOxLK66ll1qFRoydix3WKiT1lxNEq/Ef2Nr43wkrjcXJjbZTEbePhOhuK3pgo9CbyzY46efrh+7Js8exRoytg01/3Hmgfo0QHYn6WynEcttmeFkZreCRojJhYmWSsmgRs/b0HndlU1ivNLnmrNp4TKpznQWHqOIZWVGizw/fG/EMKxXpi7+81EHfcQnrNgtrf0miy88JVDf+P3Zu+XciRnBCIz5vvgmxutjBZt+AQrxBokiM4H6lEYxGMeKrNZOlZ2Ccc7S6dO4sE+yKSOAgs0uMca9Q3f+zRZAJY8PsQK9AeEOvLFsIiWDFsEiTbElfCFQ7/fzzqE4DbYu7DekLCaov05dtcT8x5aCRk9FqkG+OTMJvr4iQHH1uC5OFTWcxzWMVjqFPKuQwphs+/LBjFfafd3ZWfg018DxyVFrkwYGtSyBhO/LNLgdFfLGYOGvd/2Zz6blPRGzGGUToaUuOzTQqYt60HnaWGJ0zofWyMxiaNBxnhJBFQxmzy58cJqMkNE7YOmFDhqTta3XsForb2ch6vNbpNrLBXjS2/tC0HpmO5a8VDYZTHY5iDieDs1sjXVkhhJ5jbej1NzsAm4EhPuqddQRuPRnk6uOtoMV6ivVcwfjhiL6mj0yoIN6IgZ8fYggEaR02ZVAMpnVmic/4Yhu9Ac+VXGEhkfL9Fae2V5YQQEIuQFExd2dfsV9psihowclIs+VtOosp12IfgLZG+gEWIT8n0oWzu+BelQm7FYsTMkDJd0hjUQ4Sr031mJ6t/qFGkBdPBpFi9e2VF2gJmtIuyJeP2n5PV7MKitMKqBmJUIyRCbOWGJgzAYL+gKu+/MmHQrL8XTpXRzYpj91SOYSoK+xc7Hd/iGZytNAOyATxacsbjGuScBQenBSt3UDeYC4RkowyTYQHR2HKCaXIGxRLEo7kYYajXaPCOdHFvItEKIqjj31Vgikl4RMZkTP/iyMKO3s5oqwN/PceUXY9M0U2FjcAR2yARJlg3SM7jVXk/zW7jEZ2YSvAgo+2sqdMyAkhGbS4F5ARgmCPQEPkMYLodPjHrjW0TKQTZ8PAUbYSJ+zj+AYzDPLzIpt58vHFV21qIxHJ/Ukp3JI5p5l78kQ6ISzLtzJZcjUTLkXlQgDD4VYIPQajOuT/Imkn/HbSsegn2vpap+VIwDCexYkFkv0AR1lSThjv0j1xxzB3cRSVOelY7GWsSH4k13qOhViXPzBosEI2uulmqDFf29gmkI90gGOJbJGcExE7T07Yb2FBbOSpHeDxoc1F5MnOzwyCHBzp0ehdlnRswGUoR/PE7d46mLtYFERy6MLzN6RRQhuwHZvGH5LqRWMYBHnbbZVmRxj+sXO4c7PtbwiiPpE32H4zi9Fs9PxRIYh0tmwuJJuHFiIDVoHZ5SJF+7G38soE9xBGkIYPX4XLp9oWz7RIXzh47UdfEXBwGtksWZ1nzu+TE2SFYftgZPdvkWpG8fw0nkUJRfcjGf0o6/9OIMH40YdFIpGT90vVCVlYV6xTvRB2q3NnNg4qrGTfXmkQ8tcaKqNFL3DCnba0YjXZ7aGfnyob4khfGR/yLbSuwn3bXSaRbIwHzHKvj6wcogatC+FigxNpnrGgMsFmHCcThhDXxBpTbg1U+V7CRlzPTc8jErcZtbGmtvyLLa3DkecneYCTXYhvsHcREmyjEHd4t9PlI+evkmmBEJtWKoLSMklU9XSX8nC4arrkHTkecFLv0LTIXuDJibmKCmFNQ34yQgcaCX1kNEZqZC8gzSOgLzNkZcRB7iWZsOZQQykGzCrMEDwH/hepggnPQnjhfsIXYvvLzWjxCoSqebqagTi2YROQvY1d1V8mSATQM42dyTTImo1SMQ2G+x15ANcgqiaDvrrDcwV6rEcQu59jrR5zrLztRjhl9z8Lnw/EIeFVtnJvY9/HwxMtHR7l2MLCm2HccRRGQkl3LGQF3hNA9ArUiM+4mUfbvGtAcrMhPnI2GbX6B4RsC/vyzHWRB4xybEhcgNyKHAGZf1gAOcpRhJOPmk1G5GERkAdzNiR94meY8PTg5q7TOJp/JQ2n2ID6BLSTjOgon5FJ8ZebIMwuORYPWlwNJlQuAtsR2cxoxVH4DzLFn7WPv7eby4xsuyHy4NebWbzNsX9+aomc2VEE5smNAjsiKQLYv0iMMTiw4DjFqs4Mw0MufOJIY0hP0UviOr5OXzKORoxNcixax/sun8l22B1YdFdhfy28vo5+iDygY2k1TpXsVUZh0mIF/pURYXCXx8IVSBISTzzaoK1pGESo8yQY9DNd4tBls/zYTJXIFFxCdrtTcZMyhKtk3539ri1mQyF0A4WQy562xUoGGSTImNMty2Zk7mOVYxLguUF6NDg3xE3FUbo4TtjWISa5GY/QqbIwXEbpBLl3udVYZLg4OCxNEbIx5QZHHjAfspbR/dJvMpa4sWgTEst+qLs5yBYVXoqBHTyEt1jBGs4R1eJ5mcApHJcjjM7DqDUx3H3YPUHZhliDSG+F0hmZ0MyIwej3eVH2ILeHTXWk+WcXzl6fbTlH6dM5YUXllZp08r2z7seynseVB8zhhAdyNv880shpgEmPx4PgkW2sSFuctj8ehsNXRHyEkiJphWHFUUKLEygFHr9zq3eS1EQ7JcR5buF+4UGGV4RY6yrSRtEW1kwxD/SRJeUq0A3I6zxGrYnhK+IoaoaJXCdyRB0ZKBOK4puS4+h9BF9kOaC3zfVB4GNXYcHYs9BlHMUHnHCNGYmy6PQ+owDGoC2G/tEDS0O7m3BMs0jgcMMwEqTjw8gmXSZcdAk+bmBGIxoqWTc/J7KktE6WlBOaaXzEaKPF/9AvbAzFUTiWiOdouLgSFVR8y8WCfkzqU8T7vAHhKDeenPAIJ9rzzporyMwjS5qSUFwYonSBx3eRnohRwFFcwgnjhOdBCRwmR0YSkwtHi3mIExY4Cb7ogb9INNIWrqQYTHvMd1hSVgzhzAlbSO4fpkALaQ/uWIekch7y0XUyB4I2yPYa+T0GUTAPa9tixbW7Y2RE+5UqE9wPRt7gzShJ8K0n0rnCS5JHEKP/Z+cqenDCkz7f+PT3FeJYm70VeUjnSqYsEJRCbUUs6wL14CiKcUJN5Q2qThLaIjxoHJkSFSk0n2I5Ug/jYz/LGardOUTsD9BoFxqfnQ4jF/n7MhLSGBlxlfqaTHjhKG9wmUjCUXhwwizJNxDBtpBwmciDozDlhFLkDYolCUfyMAfRkCAhY1EeD0l0cYItgbdahCAhEwHePMQLkdaFHgv5uWMeX/xwCAn9B3BsGLo14BvWdWbXSfBm4xDrKUdpSDjBMRNRhS6Qux5RGeJYtHaJSJZju4NrpSX/TlhZBcqZYHdHehWMkUml+SVCsnFbfPwQmshoVD+cEH9+qrGo79ljbuMijkEpqYEhyzjgzSDiiVe7G9hC2yyBD7YvGolyRFiQFQ+e4weOybwzDKaf/0RGWN1TJrxQgFjeHdwvDuZSoMWxUVOy5LqUxY7ncgk99jkc2TTLgy6dZ2DlR/PYL9eVEovsxGXX84TLBMQQ5hFWahtjiDWeI6XIhHmHjpPMzlzFbxFMRH5OuElQ6G9igRZnrpx0AC1B4SxE6XKqnNXt9Psy4qTdSiZs/rBYWVKgkLyz6GA0b1l+5CXE1O5M0N7m1s1ka4Z5pnQeOIFkYR/KKKmREx6WkIgzJcnBbZkcwSPo5wQPcDfE87ZsHC4JLWCaYrckjTDLAdMUR/Rxg2XCzCQ+wvqiuTyKYl43sjvYbXJrft68oFwaI3bv2lxAjm8u+zDygDfR8II0aOJnFgkeS+BvW67HaSulsKnB1ewgVNBJuIL7REZcQM6SCS8Gce9so+PbQrNw2tqHaL9uy+cjGmUm4TaC2Yjr4+cZMmcigU0oZ8KSieNAGYftKcMGTraleaQaaKnYyVGdx5DCu+H70Es4vL5iY6XekVjmZw+O2HRjZYL2Cr0izqq8W+BZlTsL4WP7Ge0o6kEE1Y98Ndj37AzZYejexkAczqgmLCNa42dlwvyC0tXUYm+GrC93Boh8G6GzXro4plOsgo2efab9bIdiWKOZ8pHAz8nnzWthk8K6vO3qRCZ0BT+Y+2giwsRGqqzuuPGGmP868oBbhCMNkAcwK4YrhkYzU75d4ICWydSPRiDLj0Bm+5gl5wJskUx8TaDzMlEUl7HViuEIA2x5gA5VFMeGjtQQuMXGVpEGwu9pJrdKvIUH0yDW/wyUqBJkxMJnhpuXD1YwQjjijQSZYEfBVyhXPUeXg5/XBPG2JAG4datNUylSOm1YxbsvkE1FMUpw8HVwKo5SiBbamjPhHkOnUQph3hJnkAoON6y0yVwPJj/YHAliNjfsD6WzZnDQNYwNjuhn5sqEocCWGy3CDnmVdznosWw/JyKXhudM6AEzGquGhI/FqmfD+keoNWKoOiPEM7bFCiQH9Lio3lwcThgH8ga9ThKOwoMTBIXNN/ivkDCwyIOjMOWEUuQNiiUJR/IwPyDR4w8hHtWISrVdOKFuiDvGwvc/fLu8ievn+3B7iMVm9UE2CCKCeHcSRNieZk5awf6GI5raaTLh+VfeCB55DgtwN8irBeHB8wqZcoOKFCyPlGWOogcniE9soUW2fLUhCUWTBzZ5SJju6fOgnLJrtq/Le5Fp+JTVCA/WySiKcQIdQvIG6UlCW4QHjeNDWitSaD7FcqQexodwlBkCrUqIZTA+Ru5meZtzLzZktDA4V714CMGTP7Sjcnkch26jJQ2EQPIb4q2aaMQR8T1LJvx8JW8gcByS0BjhgSsfrE40XF0eUQUpvG+jWI6iBye81eIbu5/p4AgJDzjkgTLmCFP6jVJk91MsT4HUg6Moxgk1lTeoOkloi/CgcWRKa0UKzadYjtTDLMbWPrC1t2wXhF06ystpyfVoC/hzkAnYwfF4OBNN76jIzw3YBTL584ZOLpHYlvMLlOwSpG2ZWLufOY7JCfTpe7GjVjm4UNmENZ/g8GRPkRZrFHIT+qxpkWyPjkF24+DsjyS1+HnNh9Hg0BkjCK/o5FUUWKHF4ROJHcy4K8gdIYt7HIiDZ5FBTsDUqUEq5EeewgNoxuxDnbEythjBgkmrkNAjZiLexG7eAYkj6Dx6hqLoKlPX+JDawHia42d2yZkw/nHfeDKYMyFk4o2PyQ62RC4F+WMFTG7g5ONO5PdI3Bc5k9JzfxYO/054shYoZwJ+EYYYjRmDJMA+SsxED4be4BLC6zhOpjv4jeosdtIP8mGVmZC9DP6QLHc9aHvoxGh+IbXbFSmMXYJyi5NTCHc1SDNl8AmzhmMxzJHCITfALxeSfOWTKVBE1haen2uH6F1kpRD18KMMyATNZeMQA4dfKni2wOm2Em6hTvOYKtez/nqHUBTxD465PrAvarN1Y7Nh8cs0cw2zARsefFA/Ass6yGljy+ZhvInaCiVmoe1dh/ZrnWMxzvgA6x55g40ZSRhvwoO/nyBTZPWIFCRiLG9RuTiHGsbPczNGg3paUgKAsSO6Y3tKC8Qumdb5MYmEF7sAOoCfBMQjDC+6iMVKfMZKRyeyinF7yi0+1heN5Tu4MxxrQ/cByKJ3bWzrSKNGFfklgSrjDfqdefIHNFBzIquLjQ+rLjlVDi6V9ffTM5yYtXmNjzpjvzBpTJUJdZclJjFV5sg2Rx5sv95WtjRaLf4+6CcJa96uiCN54uEtJm/CqRBO7R8hiKZIMMktJHtTbm/kGXTJuGLAguJObS2213ZktO0Ojg2TbJ782Tux8cU10iusJtjRr6DMocPnhPmdjmG+x5eEujC5kRxuOGKLfykT7gbYxAhbwiM8asVPsrGkrQ4eqSs/LPhjZ+0Qr3nxFbcWsuJZbKIH+SvBQ8hm90pWwFIHcH7gzXOVSCU6XLV6iLdLHOXowwkUg2Orhix87oTZlWVn/HqzIi9BSuFKsnyIFw2jVpeO/FJibaCY1F48jDxAPOFKLj+ueK9FrlpQFdH810JMHOOmaAYf7EfOfhO98M7I/QZzJ38Ohy4qsvR0asTahQ6+qW50uCZsvHlhYfHHAfxhEX81wKQkF/cMfY4410QesMnk8QmV1Za7QhgoP5ThiDVtLRMah2VcwZtATKYuh3LoY6wYhhL6mCpBVnnEZxAh2JCHJDQ2BfmGjZwVz98x2aAdiu8gc3FpOBtrOsHmZxa5BWW24e2J+IEZHsuHTqeVjbvWNlxU2W0czVFcq7A3xB/YVD2OWHwakVIdQfq7LT8448UPtePuEe14y4UQRvsFt2EL41hzmjZEdiwSQ2THUhneILGJ5D2BVGd6lzuW302kIMAZWIPnkE8e4eXF2+D8OzgPxs5FO83VYUHpOfqLiIf5gy6cP3ASmoWvKaPklk12K7eRXHPzaoE38zyzUQ8//8CJfPNCJyunQd5oW6Rj/8f7N/SQkd81wW+ZPKngzUw5B2GTZfFiEOeLLJx6m7B2ZfFUCJWzLKqLXJyFpZLRwn9kwiWD67JwxFwTA+9mQUJT2JDF9QsijWXCd6ODCN1M+hCdRRasi2NAZ/FAxVGyHicIboQc3qBcHAczmeCwKJm4iQkyW2YysLD0mZL18DDTW1QzDI01a/COyjG8Tbkf7noolLddEewFfEGHfOlskOh4aAjhjFDFHpxdIITPA0PQ2pcNITHa856oFOKVLXJpLfkaePw9JAZOWH44wjGRB2gqkAcYkHYIHzDvR3fiTqiA3Mzi/gALeIbb9Bds0fPY/+uQJX93JNUgXhAiE2WUG0NOGMASRMzfPHNyZEGRB7yfgpvkLVZXFMNCvBJC7B/imawpw1Pe4ilE9j6WCNaNlVHupzjhNSZ2iJzaJAAZKkKC0zurDDqMHZGixtsGxJ5cVCJUIheVNCpiHu5c+KPU3bg2+Fju8LFzY6RW8tDCgOOIE1OSTJie8EYQHikNwSeDDCsRTBkQLh84uPgSI1xsjuIATmCe1B35qQrCAabtdRg08mMWZFNk41sOoxhRxO+mA+WahxfgHJEeV8mEVslPZuhzXjfydlnufThBZs4SO3MmNNOY/wU=(/figma)–>
Heat pumps are versatile, efficient, and environmentally friendly systems. During summer months, the heat pump works like an air conditioner, extracting heat from inside your home and moving it outdoors. When the weather turns cooler, the process is reversed as the unit collects heat from the air outside and transfers it inside. Most systems work by moving air through ducts; however, ductless versions are available. You can add a heat pump to an existing furnace for those times of the year when the climate is moderate and it might be more economical to run a heat pump rather than use gas, propane, or oil.
Licensed & Insured
Fixed Prices
Always Meeting Deadlines

High-Qualified Technicians
Heat Pumps Sale Procedure
Heat pumps are an effective way to heat and cool homes, while also saving on operating costs and reducing greenhouse gas emissions. We have a heat pump that can meet your needs, no matter your lifestyle.  
How do we work?
Step 1. A friendly, honest, skilled technician comes to your location to give you a free estimate. The first site visit is mainly to check whether your house is suitable for a heat pump. The installer will gather all the data needed to carry out the heat loss calculation. 
Step 2. Options are discussed.
Step 3. The proposal will give you an informed estimate of the cost.
Step 4. If you are happy with the proposal and sign the agreement, we will schedule an installation date.
Step 5. Our experts will complete the installation, test the system, offer instructions on how to operate it, and answer any questions you may have. 
Step 6. We will provide you with warranty information and instructions on how to claim applicable rebates. 
Many heat pump models on the market can make it tough to choose the right one for your needs. If you have any questions, we would be happy to help. Our experts provide the most comprehensive and personalized service possible.
get a thermostat as a gift
when buying 3 or more products
Get free Gift
Repair & Maintenance
We have earned a reputation for the highest quality services in Ottawa. Whether you need repair, replacement, or a new installation of a heat pump, we get the job right the first time. Our technicians are familiar with all makes and all models of heat pumps and will be able to repair any of them.
Our teams are fully qualified to work on a wide range of heat pump brands.
We perform a full diagnosis and analysis of all moving parts, control systems, thermostat, and more.
Our expert will visit your home and conduct a comprehensive assessment of the condition of your heat pump.
We have regular special offers for homeowners in Ottawa and surrounding areas.
Poorly maintained heat pumps are forced to work 20% harder to give the same results as those in good condition. 
Not servicing your heat pump can reduce this life span by at least 5 years.
Customers who don't take care of their equipment pay much more for repairs and frequently have to replace their heat pumps.
With a properly maintained unit, you can expect fewer emergency repairs.
If you still are not sure if the duct air conditioning system suits you, contact our 24/7 Support Service Center.
Why do clients choose HVAC Service Ottawa?
We are committed to every customer and strive to build strong relationships, providing solutions that surpass all expectations. Our experts can help you to make the best decision based on your budget and your home's heating and cooling needs.
24/7 support center.
We are always looking to give you fair prices and that's why we have upfront pricing.
We're courteous, informed, and have years of experience.
Our technicians are licensed experts in their field who have had a thorough background check.
We have the required licensing for our business, proper insurance, and have made payments for additional coverage with a bond.
Heat Pump Services
Selecting a heat pump is a complex process. Heat pump performance and efficiency are directly related to careful heat pump selection and installation. We take all the required steps to provide you with effective solutions and offer the very best for the most affordable price. Just give us a call and our expert will visit your home to give you a free estimate. After this analysis, we will sit down with the homeowner to provide written recommendations about new equipment.
We never sacrifice quality for the sake of speed in our services, and we are never going to sell you on a product or service that you don't need. We are dedicated to keeping our customers happy, which is why we'll always offer the best services at the most affordable rates.
If you have any questions, please don't hesitate to ask. Our technicians are experienced with a variety of skills, so please ask for help with any repair, maintenance, or improvement.

More About Heat Pump Maintenance
Because heat pumps can heat and cool your home, they get a lot of use and need proper servicing to perform at its best. With proper installation and regular maintenance, you are guaranteed that your heat pump will last significantly longer.
Professional heat pump maintenance is important to prevent issues that may damage system components, as well as contribute to clogged drainage. To provide this, we have a dedicated specialist service department working throughout Ottawa.
Dual fuel hybrid heating systems are the combination of a heat pump and a furnace. They use dual sources of fuel. In order to make sure things are working properly, a professional should be called to inspect your dual fuel heating system. Never allow anyone without proper training to attempt a dual fuel system repair. We have technicians with experience and training on all types of heat pumps and hybrid heat dual fuel systems.
Heat pumps require a bit of special care when it comes to repairing and properly maintaining them. Regular maintenance is important for your heat pump to keep it running as well as possible for as long as possible. Our customers are also our neighbors and friends. You can rest assured that we are going to perform our work with the same level of care and attention to detail that we would expect in our own homes.
TOP Heat Pumps Brands for Ottawa
Lennox
Lennox is one of the leading manufacturers of heat pumps. Many Lennox heat pumps offer SilentComfort technology that produces some of the lowest noise levels in the industry. Delivering effective temperature and humidity control, and efficient energy usage, Lennox heat pumps keep your home's temperature exactly where you want it. Extremely quiet and exceptionally efficient, Lennox heat pumps deliver industry-leading efficiencies of up to 23.50 SEER, which can help save you hundreds of dollars every year in utility costs.
Features
around 95% AFUE;
perfectly pinpointed adjustments;
15-year limited warranty on a heat exchanger and 10-year limited warranty on covered components.
Amana
Amana offers an extensive line of heat pumps with many different options, so all homeowners can find the right model for their needs. The company is well known for delivering unique products that offer superb quality and performance. All Amana heat pumps are covered by extensive warranties that represent some of the best in the industry. The brand's heat pumps are backed by lifetime unit replacement warranties on the compressor. Amana heat pumps can provide exceptional performance and quality throughout the year without any trouble.
Features
116,013 BTU;
41kW maximum hot water output;
comfortable LCD display.
Carrier
Carrier heat pumps offer both heating and cooling comfort from a single unit. You can expect maximum power saving without compromising the performance of your heat pump. The company offers a wide range of heat pumps that provide versatile heating, cooling, and humidity control. Variable-speed and two-stage models provide ultra-quiet operation compared to models with single-stage compressors. Carrier heat pumps are designed to meet every budget and performance expectation. This equipment offers precise heating and cooling, unwavering comfort, uncompromising energy efficiency, and ultra-quiet performance.
Features
up to 90% AFUE for enhanced energy savings;
standard humidity control;
available in various sizes;
10-year parts limited warranty and a 15-year heat exchanger limited warranty.
Customer reviews
Rating from:

I'm not the type of person who cares a lot about my own household equipment health. And that played a low-down trick with me. It turned out that in order to function correctly and long, the air conditioner should be served and maintained regularly. Of course, I haven't done that, and my mini-split got out of order. Thank God, my wife found the HVAC Ottawa website, so we decided to call them immediately. We needed a quick repair. The specialist arrived on the same day. He had all the necessary instruments and spare parts in his truck. Thus, the entire repair process didn't take long, and everything was ready on the same day. Kevin also offered us a good Protection Plan to overcome such incidents in the future. Really recommend this service to everyone! P.S. That you a lot, Kevin! You saved our day!
Rating from:

For me, these guys and ladies are absolute leaders! When it comes to water heating equipment, they know it inside and out! A few days ago, I decided to get read of my old channel water heater. I should admit that had to be done a long time ago. So I decided to find the nearest shop. Luckily, Google Maps hinted me to HVAC Ottawa. The guys helped me find a powerful and not expensive tankless water heater. Plus, they removed the old one and set up a new model for free. That blew my socks off!
Rating from:

I've never thought that to find just a good HVAC service in Ottawa would be so hard. I've tried several options, but they, to tell the truth, failed. Thank my partner, she found HVAC Ottawa (some colleague recommended it to her). And now we use only their services. Now, our equipment runs like clockwork! Definitely recommend!
Rating from:

How can I characterize HVAC Ottawa? Maybe, the best words will be high quality at low prices. I use their services regularly for different purposes - to clean filters, repair my furnace and so on. A humidifier was my recent purchase, and this device is pretty good as everything else here. Five stars for keeping service high!
Brands