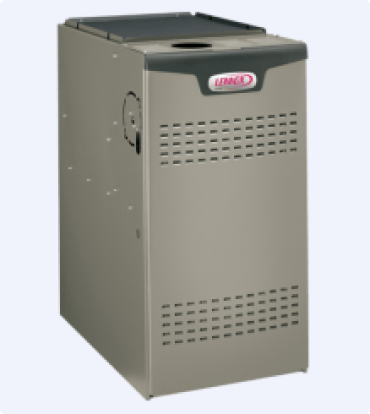 Furnaces Repair
As your furnace works continuously during the winter, normal wear and tear can occur. If you see signs of damages in the system, immediately contact us for expert repair. Our team can help you figure out the cause of the problem and recommend the best solution, regardless of your system's make and model. We're on call 24 hours a day, seven days a week in Ottawa and surrounding areas.
Technicians we employ can handle any problem your furnace can throw at them. They'll take all measures necessary to ensure your furnace is operating at peak efficiency. From complete system failure to restoring optimal system performance, our emergency service team will get your furnace up and running so you can get back to enjoying your home.
Licensed & Insured
Fixed Prices
Always Meeting Deadlines

High-Qualified Technicians
Why are we trusted?
With years of experience in solving technical issues, we will do everything possible to ensure your peace of mind. Here's what makes our company a trusted service provider.
Upfront, fixed price.
Fully stocked service vehicles.
Furnace repair service available 24 hours a day, 365 days per year.
Service and repair of all makes and models of furnaces and heating systems.
We always provide on-time, accurate service with the friendliest service technicians.
Our technicians are background-checked and have achieved a great reputation
get a thermostat as a gift
when buying 3 or more products
Get free Gift
Repair Furnace with HVAC Service Ottawa
We pride ourselves on the quality of our work. All our technicians are NATE-certified, which involves demanding testing and indicates a solid understanding of the industry. We are dedicated to keeping our customers happy, which is why we'll always provide the best services at the most affordable rates and never offer you service that you don't need. As experts within our industry, we ensure work is carried out in the most efficient way. Our repair recommendations are exactly what you need, and not a penny more. We communicate honestly and treat our customers like a family.
Call today for immediate consultation from one of our experts. We will patiently answer all your questions and discuss every stage of the process to help you determine your system's needs.
What's Included in a Furnace Repair?
We employ highly-trained problem solvers that have passed a rigorous background check and are committed to repairing furnaces in a timely and professional manner. Our fully stocked repair trucks have all the parts to get your heat back up and running.
To maximize performance, maintain efficiency, and ensure safety, our certified technicians can thoroughly inspect your furnace and provide a comprehensive repair service. You can depend on us at any time of the day. The steps performed during the repair appointment can vary, depending on the problem.
But as a general rule, you should expect the following: Checking the vent system for leaks or blockages.Examining the heat exchanger, the blower, air intake grills, the burner, all electrical connections, the thermostat, and the unit's safety controls.Checking the belts for signs of wear.Testing the system's startup cycle. Inspecting furnace's air filter. Making sure your furnace is working properly is key to keeping energy costs low. Our team is skilled in repairing the most sophisticated heating equipment. Contact us to learn more about what to expect from a heating professional during the appointment.
Why Isn't My Furnace Working?
Experts we employ have profound knowledge and a lot of experience, which allows them to conduct emergency repairs quickly and efficiently. Our company is made up of people who truly care about your comfort needs.
Here are the main problems that may cause your furnace to break down:
· Thermostat malfunctions.
· Airflow problems.
· Dirty or clogged filters.
· Pilot or ignition control problems.
· Lack of maintenance.
Proper repair is mandatory if you want to get the most extended life, best performance, and the highest efficiency from your heating system. While you may be tempted to look online for quick fixes, we highly recommend you stay away from any "do-it-yourself" methods. Our professional specialists are trained to diagnose and take care of your emergency furnace repair. Each one of our technicians has years of experience in all aspects of heating. We take pride in our high level of workmanship and ease of service. If there's ever a problem, we won't rest until we've made it right.
Customer reviews
Rating from:

I'm not the type of person who cares a lot about my own household equipment health. And that played a low-down trick with me. It turned out that in order to function correctly and long, the air conditioner should be served and maintained regularly. Of course, I haven't done that, and my mini-split got out of order. Thank God, my wife found the HVAC Ottawa website, so we decided to call them immediately. We needed a quick repair. The specialist arrived on the same day. He had all the necessary instruments and spare parts in his truck. Thus, the entire repair process didn't take long, and everything was ready on the same day. Kevin also offered us a good Protection Plan to overcome such incidents in the future. Really recommend this service to everyone! P.S. That you a lot, Kevin! You saved our day!
Rating from:

For me, these guys and ladies are absolute leaders! When it comes to water heating equipment, they know it inside and out! A few days ago, I decided to get read of my old channel water heater. I should admit that had to be done a long time ago. So I decided to find the nearest shop. Luckily, Google Maps hinted me to HVAC Ottawa. The guys helped me find a powerful and not expensive tankless water heater. Plus, they removed the old one and set up a new model for free. That blew my socks off!
Rating from:

I've never thought that to find just a good HVAC service in Ottawa would be so hard. I've tried several options, but they, to tell the truth, failed. Thank my partner, she found HVAC Ottawa (some colleague recommended it to her). And now we use only their services. Now, our equipment runs like clockwork! Definitely recommend!
Rating from:

How can I characterize HVAC Ottawa? Maybe, the best words will be high quality at low prices. I use their services regularly for different purposes - to clean filters, repair my furnace and so on. A humidifier was my recent purchase, and this device is pretty good as everything else here. Five stars for keeping service high!
Brands