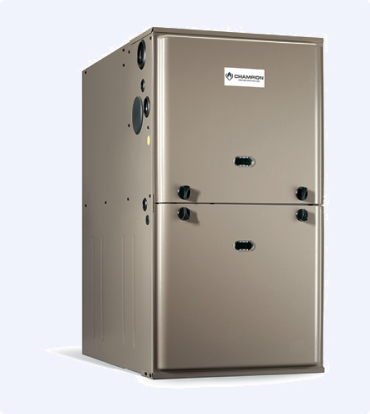 Furnace Installation
Looking for a customer-focused company to replace your furnace? 
We're licensed to recommend and install the top brands in the industry. All of our service & project managers, as well as our customer service representatives and technicians are experts in HVAC and are able to help you throughout the entire process.
We take pride in the integrity with which we conduct business on a daily basis. And continuous training helps our employees to stay informed about the latest technology and energy efficiency standards.
What sets us apart from other companies?


        Proper licenses & certifications


        Additional manufacturer training


        Experienced staff


        A good track record


        Fair & transparent quotes


Licensed & Insured
Fixed Prices
Always Meeting Deadlines

High-Qualified Technicians
What Does Furnace Installation Include?
Our relationships with our customers are of paramount importance. We work hard to earn and keep your trust. Our technicians are ready to answer any of your questions until you feel ready to proceed with the installation.
With our professional installation, you can expect these benefits:
Sizing your furnace.
Heat loss calculations.
Removal and recycling of the old furnace.
Warranty coverage
Excellent equipment performance.
Greater comfort and enhanced safety.
The prices include component parts (with warranty), labor, and all materials for a complete furnace installation.
High-quality installation requires proper experience and equipment. We work extremely hard to ensure that every step of the installation process is completed according to specifications. Our technician will demonstrate every aspect of your new system making sure you have a comprehensive understanding of its operation. We're happy to advise customers as to how to prevent future problems and properly maintain equipment.
get a thermostat as a gift
when buying 3 or more products
Get free Gift
Why Choose Our Furnace Installation Services?
You spent a great deal of money on your furnace, so you're going to want to make sure it's installed properly. Our goal is to develop a long-lasting relationship with our customers by gaining their trust and respect. 
We will ask you the right questions and make sure that we'll offer a customized solution. Taking the time to listen to the needs of each customer we work with is a focus point for our team.
Our professionals have gone through rigorous training and certification. We take pride in our workmanship and strive to ensure you have a hassle-free and enjoyable experience with us.
Customers deserve 100% of the value they invest in and we agree to accept both personal and company responsibility for the equipment and work provided by us. If you are dissatisfied with the performance of the system, or services performed by our technicians, we will make it right or remove the system and give you your money back within a month.
Our team is very proud of the relationships we've created in Ottawa and surrounding areas over the years. We have the best interests of our customers in mind and will never recommend a product or service that we would not recommend for our own families. We're available 24/7 to help you with all of your heating needs.
If you still are not sure if the duct air conditioning system suits you, contact our 24/7 Support Service Center.
People often ask us, what is the best furnace brand. We strive to make it easier for Canadian homeowners to understand and select the right heating systems. Our specialists are experts about our products, so we can help you find the best solutions for your needs.
Today's furnaces are highly energy-efficient, reliable, and quiet. You can choose from a variety of equipment. Here are top-rated furnace brands based on performance and durability.
Lennox furnaces are engineered for perfect warmth and savings. Energy ratings of up to 98.7% AFUE can save you hundreds of dollars each year on utility bills.
Carrier offers a wide range of furnaces with an AFUE rating up to 98.5%.
Amana's furnaces are defined by their quiet operation and energy efficiency.
Daikin's products are very energy-efficient and include advanced technology.
Bryant offers a lot of furnace options for buyers, whether it's something higher-end, or something more economical.
Rheem furnaces deliver excellent performance, high energy-efficiency, and superior warranty coverage.
Furnace Installation Process
Your home's furnace is a major investment in your property. The only way to ensure the furnace is installed right is by hiring a certified contractor. We make sure that each of our experts upholds the values of the industry. Proper installation of the furnace has the potential to decrease operating and maintenance costs, improve indoor air quality, and overall indoor comfort, and reduce household energy consumption. Our experts are up to date on the latest installation techniques.
Every member of our team, from our knowledgeable heating equipment consultants to our expert installers, will work together to provide a seamless, worry-free installation. Here are comprehensive steps we do to achieve successful furnace installation:
Step 1: Choose your furnace and select the location for installation. We'll offer information, advice, assessment of your heating needs, and professional recommendations to help you select the right heating solution.
Step 2: We will conveniently schedule an appointment day to perform the furnace installation. You can review our personnel records and select the installers.
Step 3: We will perform a professional installation. Technicians will arrive at a scheduled time to install your system according to the manufacturer's exact specifications and our high standards of quality.
Step 4: After we install your furnace, we will clean the areas where we worked. Our furnace installation technicians will leave your home exactly the way they found with only the addition of warm and cozy air.
Step 5: Our representative will follow-up to make sure your new system is working properly. Any remaining questions you have will be answered.
We will discuss all factors that should be considered before purchasing a furnace and suggest the most appropriate system. Our installation team will provide a customized solution to your heating needs and get your furnace installed fast so that you can get back to enjoying your home. By making sure you choose the right system and carefully and correctly installing it, our heating experts will put you well on your way toward wintertime comfort for many years to come.

Is it Time to Replace your Furnace?
When time comes to replace your furnace, you have options. Choosing the right furnace can be tricky without professional guidance. Our experts can help you make the best decision for your home and budget, from product purchase to installation. We care about the same things you do and we'll take all required steps to provide a solution tailored to your needs.
Customer reviews
Rating from:

I'm not the type of person who cares a lot about my own household equipment health. And that played a low-down trick with me. It turned out that in order to function correctly and long, the air conditioner should be served and maintained regularly. Of course, I haven't done that, and my mini-split got out of order. Thank God, my wife found the HVAC Ottawa website, so we decided to call them immediately. We needed a quick repair. The specialist arrived on the same day. He had all the necessary instruments and spare parts in his truck. Thus, the entire repair process didn't take long, and everything was ready on the same day. Kevin also offered us a good Protection Plan to overcome such incidents in the future. Really recommend this service to everyone! P.S. That you a lot, Kevin! You saved our day!
Rating from:

For me, these guys and ladies are absolute leaders! When it comes to water heating equipment, they know it inside and out! A few days ago, I decided to get read of my old channel water heater. I should admit that had to be done a long time ago. So I decided to find the nearest shop. Luckily, Google Maps hinted me to HVAC Ottawa. The guys helped me find a powerful and not expensive tankless water heater. Plus, they removed the old one and set up a new model for free. That blew my socks off!
Rating from:

I've never thought that to find just a good HVAC service in Ottawa would be so hard. I've tried several options, but they, to tell the truth, failed. Thank my partner, she found HVAC Ottawa (some colleague recommended it to her). And now we use only their services. Now, our equipment runs like clockwork! Definitely recommend!
Rating from:

How can I characterize HVAC Ottawa? Maybe, the best words will be high quality at low prices. I use their services regularly for different purposes - to clean filters, repair my furnace and so on. A humidifier was my recent purchase, and this device is pretty good as everything else here. Five stars for keeping service high!
Brands